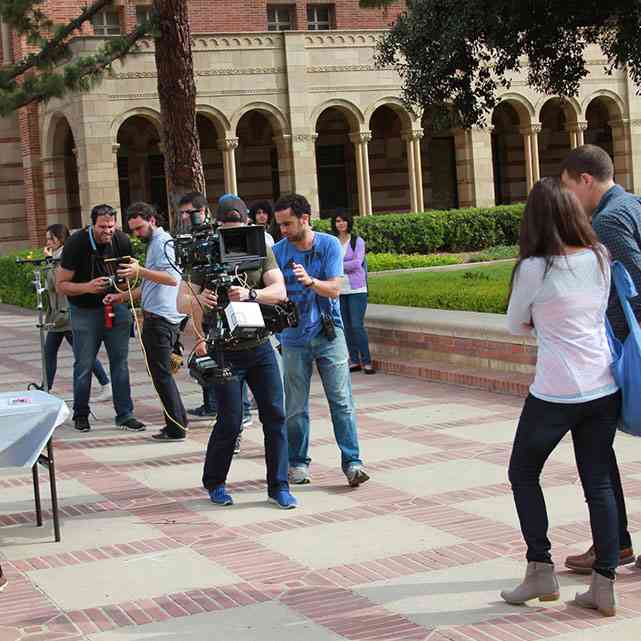 The Professional Program in Directing provides an overview of the art and craft of Directing in the current film and television industries. 
This graduate-level competitive admission program is taught in small seminar-style lectures by credentialed industry guest speakers who provide current insights, demonstrations, and question and answer opportunities.  
Over the course of 38 sessions, students learn the tools needed to navigate the studios, the independent entities, and the television platforms through the three-period of directing: preproduction, production and postproduction, highlighted by case studies with special guest directors.
Upon successful completion of the program, students receive a certificate from the UCLA School of Theater, Film & Television.
Applications for the Summer 2023 Professional Program in Directing will be available on this page later this month. Please check back then.
COURSE INFORMATION
Start Date: June 12, 2023
Days: Monday – Thursday
Time: 7:00 pm – 10:00 pm
Duration: 10 weeks
End Date: August 17, 2023
Location: UCLA Campus and online
The program meets for 38 weeknights over a ten-week period. Over 30 different guest lecturers cover their topic of expertise. The following topics are typically covered:
Directing the Actors, Cinematography, Budgeting, Scheduling, Location Scouting, Director's Workflow, Director's Concept, Story Structure, Genre Expectations, relationship of Above and Below-the-Line Talent, Casting, Table Reads, Storyboarding, Production Design, Art Direction, Costume Design, Equipment, Set Etiquette, Shot Lists, Continuity, Dailies, Coverage, Sound Recording, Editing, Scoring, Reshoots, Special Effects, Marketing and more.
At this time there are no required materials for this course. In the event that course materials are needed, they will be supplied by UCLA.
Due to the coronavirus, the start date for the Professional Program in Directing has been pushed to summer of 2023. 
We will begin considering applications in late January of 2023. 
Applications received before late January 2023 will not be considered. If you previously applied, you will need to reapply then. 
Sign up to receive our newsletter and stay up to date on deadlines, new programs, events, alumni and faculty news.
Copyright &copy 2023 UCLA School of Theater, Film & Television.