Here's a list of recent special guests from all of our programs:
(See below for pics.)
50 Cent (Power, For Life)
Aaron Lipstadt (Director of Elementary, Grimm)
Adam Chase (TV EP of Mom)
Alfred Molina (Angie Tribeca, Raiders of the Lost Ark)
Ali Liebegott (Transparent)
Alison Tafel (The Tonight Show with Jimmy Fallon, Bo Jack Horseman)
Alon Aranya (Your Honor, Tehran)
Alyshia Ochse (Days of Our Lives, The Purge, General Hospital)
Amanda Green (Manifest)
Amanda Lund (Fresh Off the Boat, Another Period, Drunk History)
Amanda Shull (Center Stage, 12 Monkeys, Suits, Pretty Little Liars)
Amy Aniobi (Writer/EP Insecure, Silicon Valley)
Amy Ryan (Only Murders in the Building, The Office, Bridge of Spies)
Andrea Berloff (Screenwriter Straight Outta Compton)
Andy Weil (Netflix, The Ranch, Bo Jack Horseman, Lady Dynamite)
Anna Konkle (Pen15)
Anna Silk (Lost Girl, Blood & Treasure)
Anya Colloff (Casting Director of Fresh Off the Boat, New Girl)
April Webster (Casting Director of Star Wars)
Ari Greenburg (President WME)
Ashley Williams (Actor/Producer/Director How I Met Your Mother, Jim Gaffigan Show)
Ashton Kutcher (Actor/Producer That 70's Show, Two and a Half Men, The Ranch)
Azie Tesfai (Jane the Virgin)
Barbara Curry (The Boy Next Door, Interrogation)
Barry Fanaro (Writer/Producer Golden Girls, Kingpin, I Now Pronounce You Chuck and Larry)
Beau Willimon (House of Cards)
Billy Ray (Richard Jewel, Terminator: Dark Fate, Overlord, Hunger Games, Captain Phillips)
Blumhouse Execs (Get Out, BlacKkKlansman, Sharp Objects)
Bo Yeon Kim (Star Trek Discovery)
Bonnie Zane (Casting Director)
Bradley Ableson (Minions, The Simpsons, Good Vibes)
Brett Dier (Jane the Virgin)
Brian Stack (Conan, The Late Show with Stephen Colbert)
Brian Turner (Writer/Producer/Showrunner Snow Globe, Gortimer)
Bridget Bedard (Transparent)
Cameron Porsandeh (Helix)
Carlos Bernard (24, The Lincoln Lawyer, Dallas, Scoundrels)
Caroline Liem (Casting Director Jimmy Kimmel Live, Parental Discretion)
Charlotte Chatton (California Typewriter, Woman of the White Buffalo, Titanic, Dr. Quinn)
Chelsea Handler (Hello Privilege. It's me, Chelsea, Are you There, Chelsea?)
Chris Brancato (Hannibal, Narcos)
Chris Mundy (Ozark)
Chris Rice (WME)
Christine Lakin, (Step By Step, The Goldbergs, Family Guy, Schooled)
Chuck McCollum (Brooklyn Nine-Nine, Agents of SHIELD, Castle, Lethal Weapon)
Craig Borten (The Dallas Buyers Club)
Craig Van Sickle (Writer/EP Tin Man, The Pretender, 24, NCIS)
Damon Lindeloff (Watchmen, Tomorrowland, The Leftovers, Lost)
Dan Futterman (Capote)
Danielle Sanchez-Witzell (New Girl, Whitney, My Name Is Earl)
Dara Weintraub (Better Things, As We See It, Made for Love)
Dave Annable (Walker, What/If, Red Band Society, Brothers & Sisters)
David Amann (FBI, Blacklist: Redemption, Castle, Without a Trace, Crossing Jordan, X-Files)
David Anaxagoras (Gortimer Gibbons' Life On Normal Street)
David Boxerbaum (Partner at Verve)
David Caparelliotis (Casting Director New Amsterdam, American Odyssey)
David Garfinkle (Renegade 83, Murdered by Morning, Naked and Afraid, Sugar)
David Jimenez-Katsman (Literary manager/producer at Sugar23)
David Semel (The Man in the High Castle),
David Zuckerman (Family Guy, Wilfred)
Davita Scarlett (The Good Fight, Evil)
Debbie Berman (Editor Black Panther, Captain Marvel, Spider-Man: Homecoming)
Donna Rosenstein (Worldwide Head of Casting Amazon Studios)
Drew Greenberg (Buffy, Agents of SHIELD, Warehouse 13, Dexter, The O.C.)
Ed Solomon (Men in Black, Now You See Me, Bill and Ted, Mosaic, Levity)
Ellen Kreamer (Friends, The New Adventures of Old Christine, I Hate My Teenage Daughter)
Elliott Knight (Sinbad)
Emily Cutler (The Odd Couple, Suburgatory, Community, Entourage)
Emily Swallow (The Mandalorian, Supernatural, SEAL Team)
Felischa Marye (Writer/Producer Bigger, 13 Reasons Why)
Francesca Sloane (Atlanta, Fargo)
Gary Pearl (Jane the Virgin)
Gaye Hirsch (Jane the Virgin)
Genny Hutchison (Better Call Saul)
Gina Reyes (TV literary agent at Verve)
Gordon Smith (Better Call Saul)
Grace Wu (EVP Casting at NBC)
Greg Garcia (Writer/Producer/Creator Yes, Dear, My Name Is Earl, Raising Hope)
Howard Gordon (Showrunner 24, Homeland, Buffy the Vampire Slayer, X-Files)
Jack Coleman (Heroes, Castle, Scandal, Burn Notice, The Office)
James Ponsoldt (Director of The Circle, The Spectacular Now)
Jane Anderson (Olive Kitteridge)
Janet Tamaro (Rizzoli and Isles)
Jas Water (This is Us)
Jason Bateman (Ozark, Arrested Development)
Jason Ensler (Director/EP Love Victor, The Passage, The Exorcist, Franklin & Bash)
Jeanne Mau (Senior VP, Viacom CBS Global Inclusion)
Jeffrey Reiner (Director of The Affair)
Jenna Bans (Scandal)
Jennifer Aniston (Friends, The Morning Show)
Jill Anthony Thomas (Casting director Santa Clarita Diet, AP Bio)
Joan Wai (Director of Nicholl Fellowhips in Screenwriting)
Joe Henderson (Showrunner Lucifer)
Joe Manganiello (Zach Snyder's Justice League, True Blood)
Joey Slamon (Writer/EP/Showrunner Arrested Development)
John Strauss (Mozart in the Jungle, There's Something About Mary)
Josh Bycel (Scrubs, Happy Endings, Telenova)
Josh Malina (Shameless, The Big Bang Theory)
Julia Fontana (Lucifer)
Justin Hillian (Writer/EP The Chi, Snowfall)
Karen McCullah (Legally Blonde, House Bunny, Ugly Truth, 10 Things I Hate About You)
Kate Adler (EVP Comedy at CBS),
Keenen Ivory Wayans (Actor/Writer The Last O.G., In Living Color, Scary Movie)
Keesha Sharp (Empire, Lethal Weapon, The Last OG, Black Lightning)
Keith David (Princess and the Frog, Requiem for a Dream, There's Something About Mary)
Keith Sharon (Showtime, Finding Steve McQueen)
Ken Lipman (Amazon Studios)
Kevin Weisman (Scorpion, Goliath, Marvel's Runaways, Alias)
Kiley Donovan (Station 19, Grey's Anatomy)
Kimberly Foster-McCollum (Casting Rebel, A Christmas For the Books, Stitchers)
Kirsten Vangsness (Criminal Minds, Shelf Life)
Kranti Kanade (CRD, Ghandi of the Month)
Kurt Patino (Manager)
Laura McCreary (Brooklyn Nine-Nine)
Laurie Kilmartin (Standup, Conan, Bonnie Hunt, Craig Ferguson)
Lili Simmons (Banshee, True Detective, Ray Donovan)
Lionsgate Execs (Moonfall, Minx, American Gods, John Wick, Devil You Know, Knives Out)
Liz Kelly (Disney, Manager of Creative Talent and Inclusion)
Lucia Aniello (Broad City)
Mageina Tovah (Lincoln Lawyer, Magicians, You're the Worst, Joan of Arcadia, Spiderman 2)
Maggie Malone (Frozen II, Ralph Breaks the Internet, Moana, Zootopia, Big Hero 6)
Marco Fargnoli (DP/Director The Mindy Project, Good Trouble, Childrens Hospital)
Mariana Palka (Glow)
Marissa Berlin (Writer/Producer Baby Daddy, Everything's Gonna Be Okay, Mighty Ducks GC)
Marissa Matteo (Writer/Producer Bull)
Mark Tinkler (Director/Producer Chicago P.D., Private Practice, Deadwood, Scandal)
Mark Wilding (Scandal)
Marla Sokoloff (Fuller House, The Fosters, The Practice, Dude, Where's My Car?)
Matthew Carnahan (House of Lies)
Maya Erskine (Pen15)
Meg LeFauve (Captain Marvel, Inside Out, The Good Dinosaur)
Meredith Stiehm (The Bridge, Homeland)
Michael Colleary (Face/Off)
Michael Hitchcock (Crazy Ex-Girlfriend, Barb and Star Go to Visit Del Mar, Glee, MADtv)
Michael Kostroff (The Wire, Billions, The Wizard of Lies, The Plot Against America)
Mike Medavoy (Producer Black Swan, Miss Potter, Zodiac, Shutter Island, All the King's Men)
Mila Kunis (Actor/Producer That 70's Show, Forgetting Sarah Marshall, Black Swan)
Mindy Sterling (Austin Powers)
Nancy Oliver (Lars and the Real Girl, True Blood)
Nat Bernstein (Writer/ EP Ally McBeal, Doogie Howser, See Dad Run, Center of the Universe)
Nate Moore (Marvel, Black Panther)
Nicole Riegel (Holler)
Nikki Justice (American Cherry, Leave No Traces, Cold Planet, Givers of Death)
Noga Landau (The Magicians)
Odette Annable (Walker, Supergirl, Tell Me a Story)
Pamela Soper (Jane the Virgin)
Patrick Moran (Former President ABC Studios/ABC Signature, Exec at 20th TV, FOX, UPN)
Paul Downs (Broad City)
Paul Haggis (Crash, Quantum of Solace, Walker)
Paul Young (Black*ish, Key & Peele, Central Intelligence, Keanu)
Peter Gould (Better Call Saul)
Rachel Rothman (Manager at Rothman Andres Entertainment)
Randy Goodwin (Actor/Creator Dynasty, Girlfriends, The Vampire Diaries)
Raphael Bob Waksberg (Bojack Horseman)
Richard Hatem (Titans, Once Upon a Time in Wonderland, The Mothman Prophecies)
Richard Schiff (The Good Doctor, Ballers, The Affair, House of Lies)
Rick Porras (Lord of the Rings trilogy, Forrest Gump, Contact)
Robin Weigert (AHS, Bombshell, Big Little Lies, Jessica Jones, Sons of Anarchy, Deadwood)
Ryan Stiles (The Drew Carey Show, Whose Line Is It Anyway?)
Sacha Gervasi (The Terminal, My Dinner with Herve, November Criminals, Anvil)
Sam Svibleman (Pen15)
Samantha Corbin-Miller (Showrunner/EP ER, The Practice, L&O:SVU, Absentia, Swagger)
Sara Hess (Orange is the New Black)
Sarah Gertrude Shapiro (UnReal)
Sarah Watson (Parenthood, About A Boy)
Scott Kosar (The Machinist, The Haunting of Hill House, The Crazies, The Amityville Horror)
Scott Winant (Director/Producer (True Blood, Breaking Bad, Fargo, My So Called Life)
Seth Green (Austin Powers, Buffy the Vampire Slayer, Robot Chicken, Changeland)
Steve Balderson (Bloody Famous, Hell Town)
Steve O'Donnell (Letterman, Kimmel, Seinfeld, The Simpsons, Oscars, The Chris Rock Show) 
Steven Canals (Creator/Writer/Director/Producer Pose)
Steven Conrad (Patriot)
Steven Tylor O' Connor (Casting The OA, Liv and Maddie, The Healing Powers of Dude)
Sue Chung (Gotham, Agent Carter)
Susan Esrock (Casting On My Block, Just Roll With It, Walk the Prank)
Taofik Kolade (Atlanta, Barry)
Ted Sarandos (Co-Chief Executive Officer and Chief Content Officer for Netflix)
Thomas Lennon (The Odd Couple, Reno 911!)
Tim Grant (Writer/Producer (Bait Night, Buzz Kill)
Tom Jennings (Real Right Stuff, Diana: In her Own Words, MLK: Assassination Tapes)
Tom O'Connor (Writer/EP The Courier, Hitman's Bodyguard, Hitman's Bodyguard's Wife)
Tony Sepulveda (Senior VP Casting at WB)
Wendell Pierce (The Wire, Jack Ryan, Chicago P.D.)
Wendy O'Brien (Casting Director You're the Worst, Mayans MC, It's Always Sunny…)
Will Beinbrink (Exorcism of God, Dark, It Chapter Two)
Zora DeHorter (Casting director She Spies, Ali G)
KEENEN IVORY WAYANS joined our actors and writers.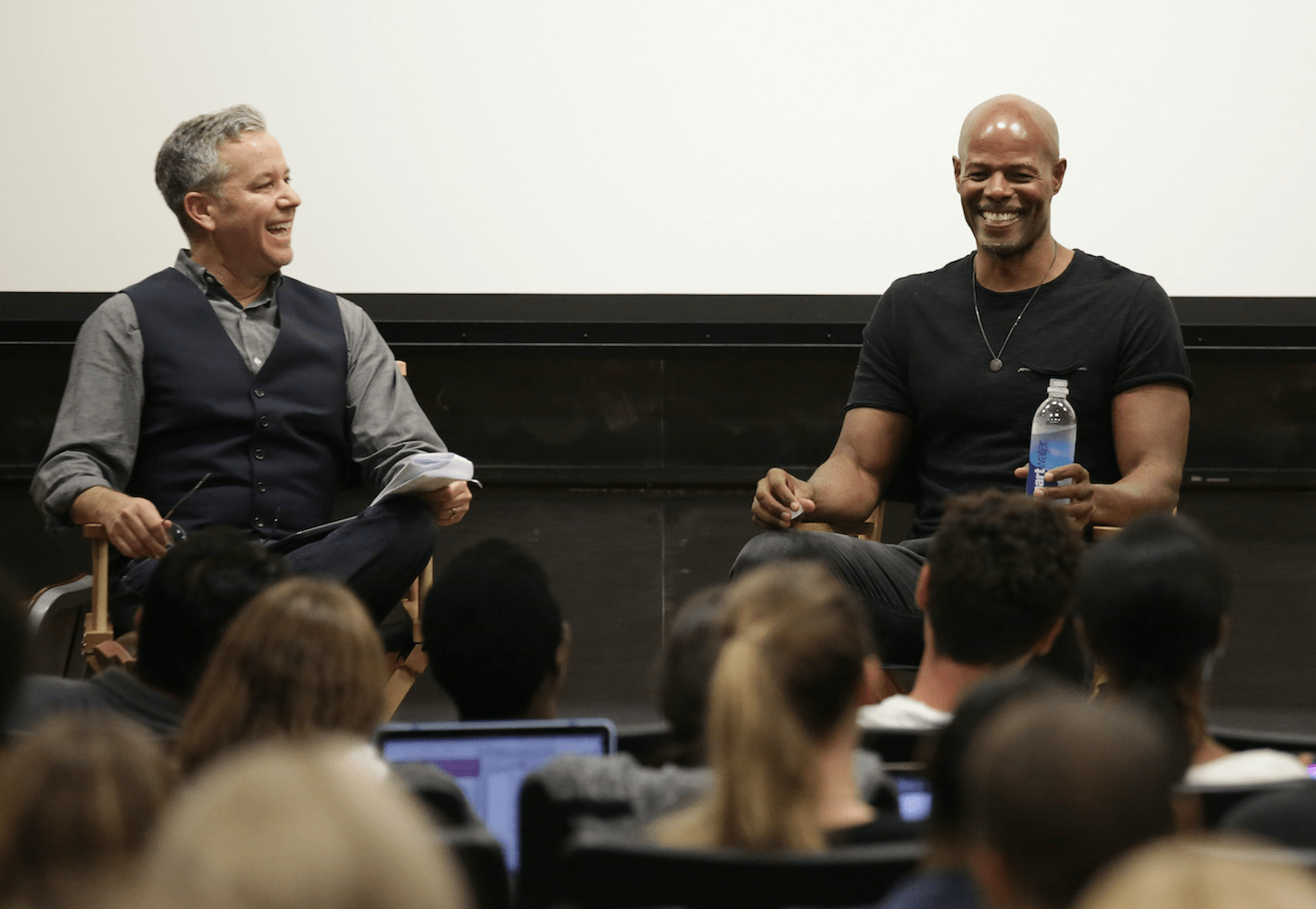 Showrunner of 24, Homeland and Tyrant, the legendary HOWARD GORDON.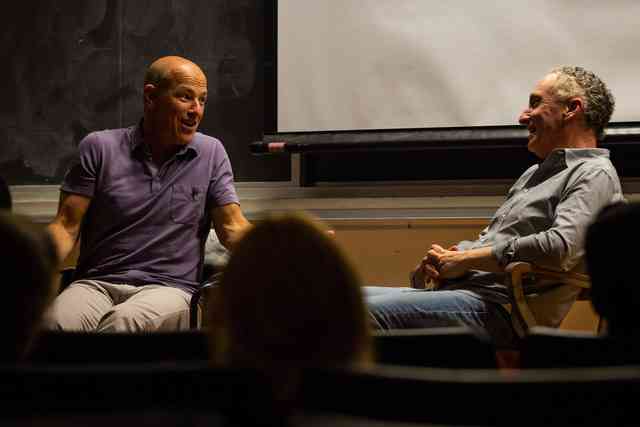 WENDY O'BRIEN, Casting Director of You're the Worst, Mayans MC, and It's Always Sunny in Philadelphia.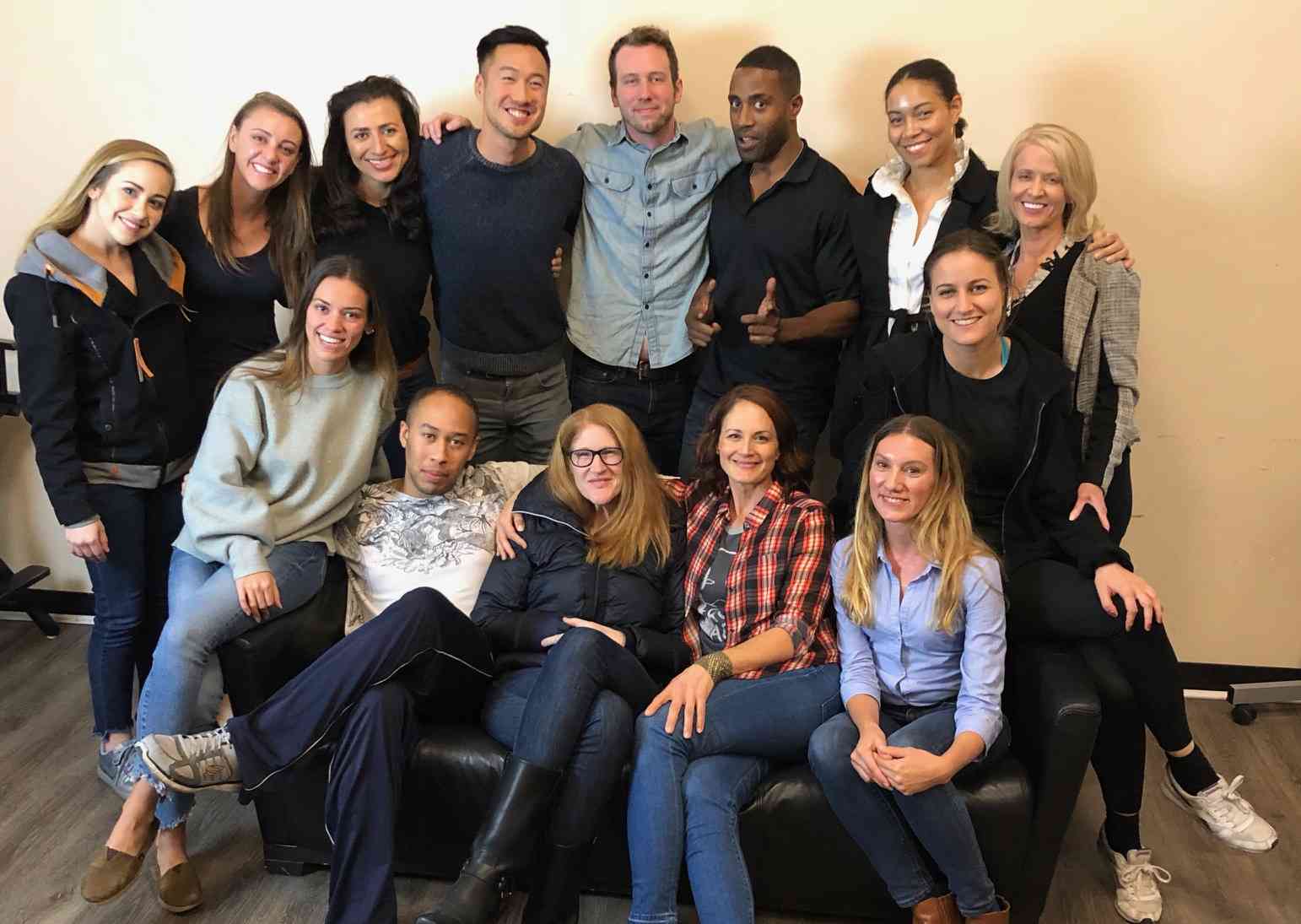 A live taping of ALYSHIA OCHSE's That One Audition podcast with special guests MARIANA PALKA of Glow and ELLIOT KNIGHT of Sinbad for our actors and alumni.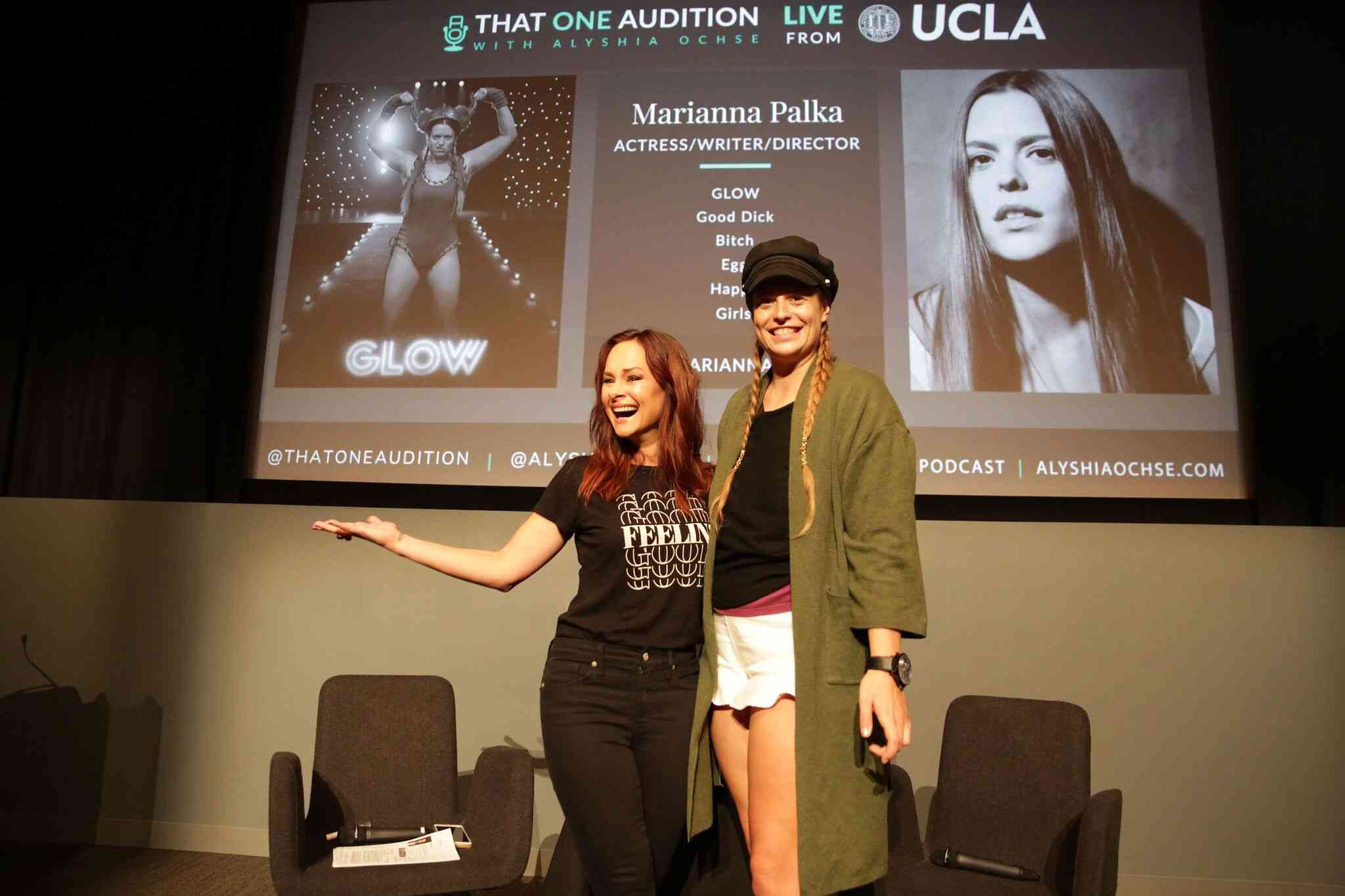 Actors Pitch Night with special guests WESLEY AMBRECHT, BRIDGET WILEY, MICHELE WEISLER and CONRAD SUN.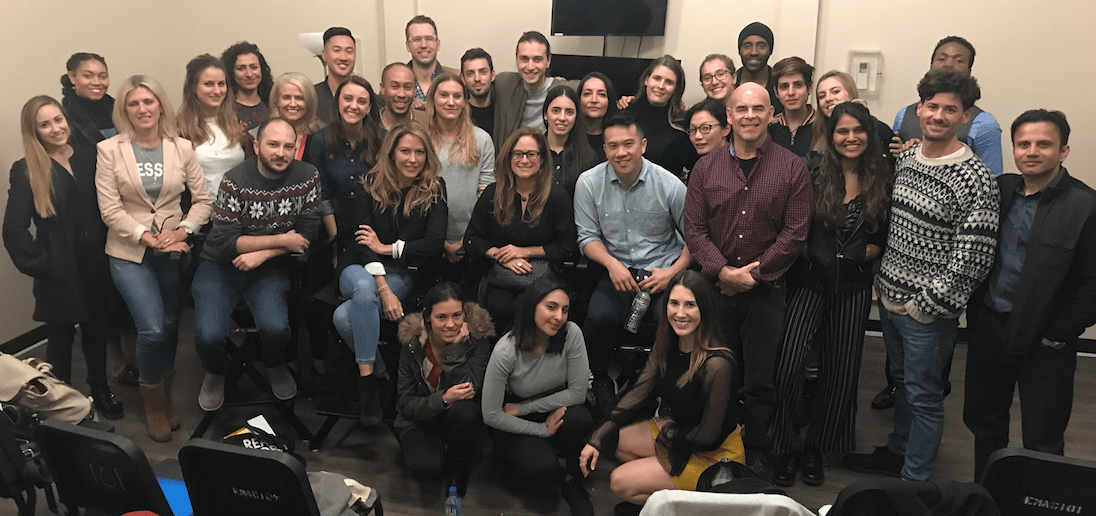 MARK TINKER Director/Producer of Chicago P.D., Private Practice, Deadwood, Scandal.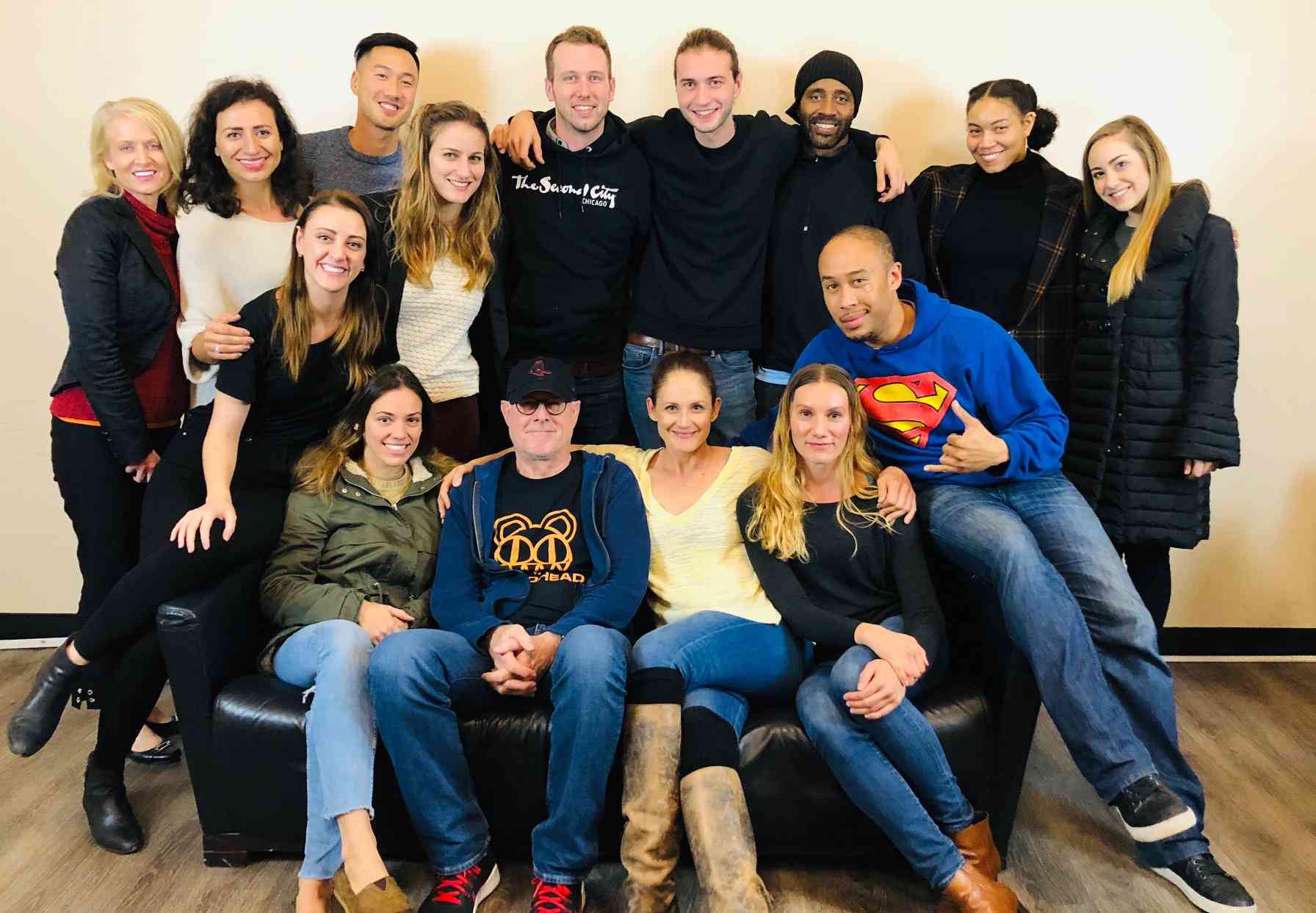 Congratulations to our newest alumni from our Professional Programs in Screenwriting, Writing for Television and Acting for the Camera. Here is a clip from our Certificate Ceremony on June 8, as well as a pic of our awesome special guest WHITNEY CUMMINGS!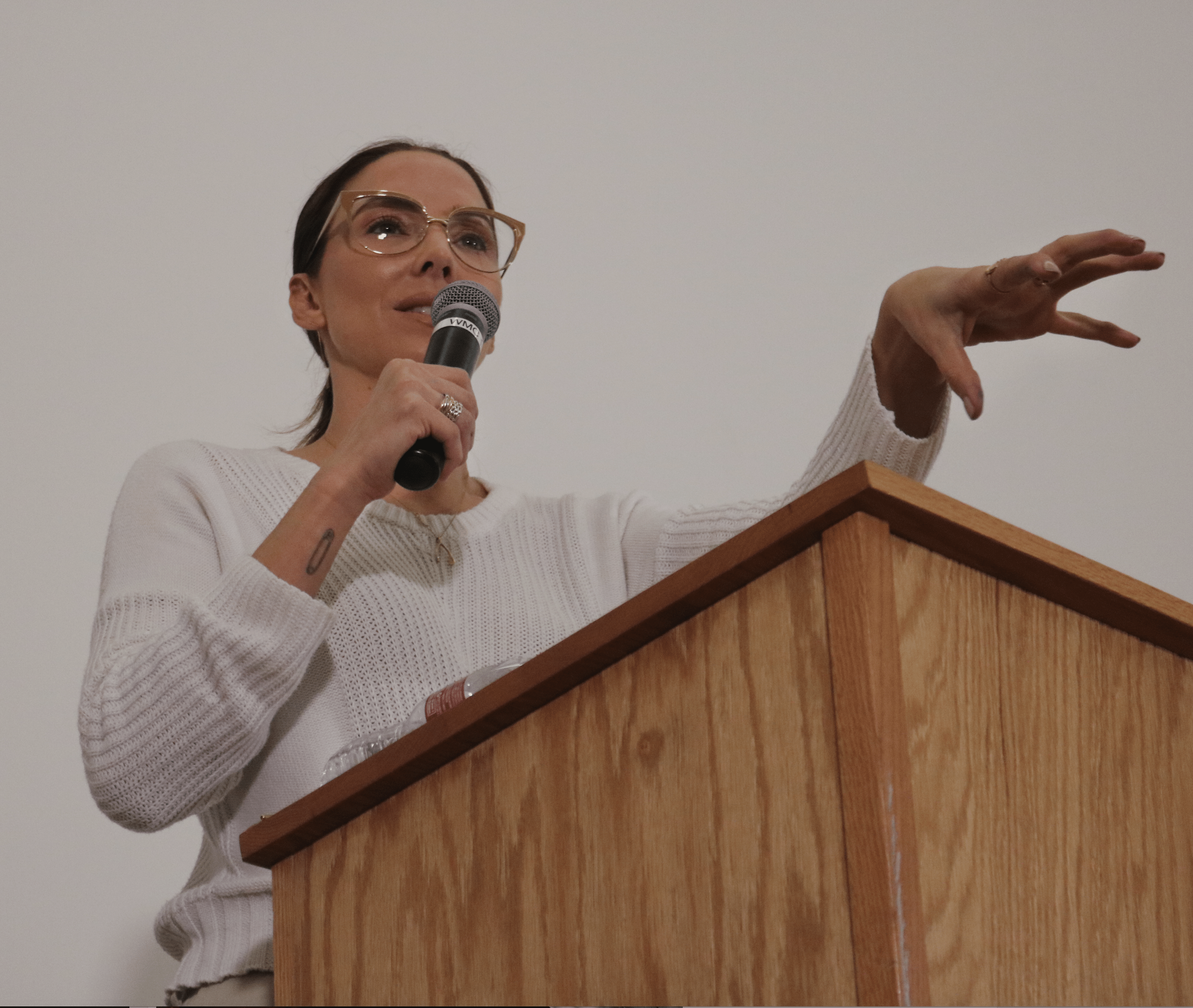 The writing staff from the Oprah network's David Makes Man talked to our students about their upcoming show.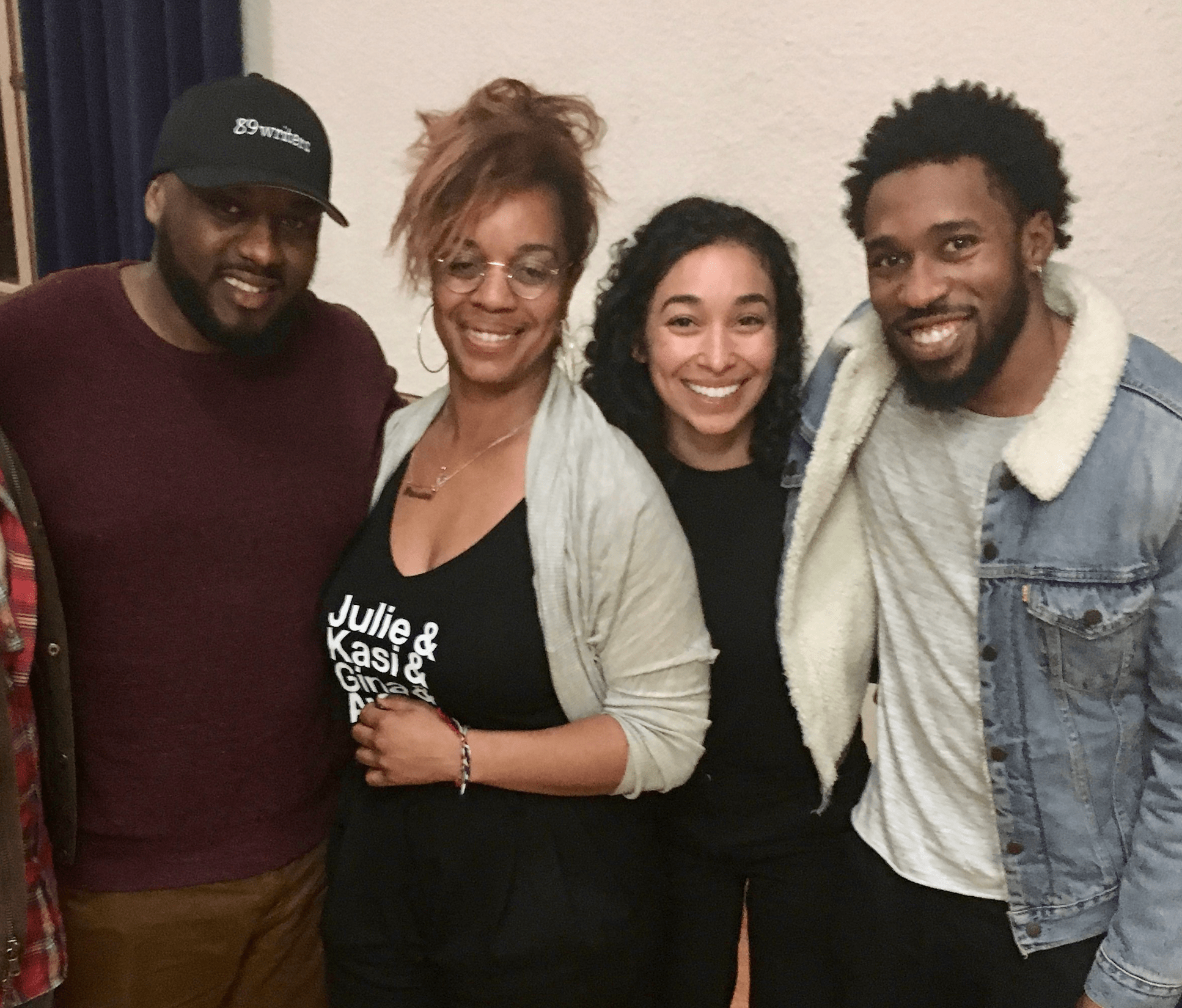 Writers JAS WATER (This is Us), TAOFIK KOLADE (Atlanta, Barry),  JOHN STRAUSS (Mozart in the Jungle, There's Something About Mary) and SUE CHUNG (Gotham, Agent Carter) joined our Writing for Television students.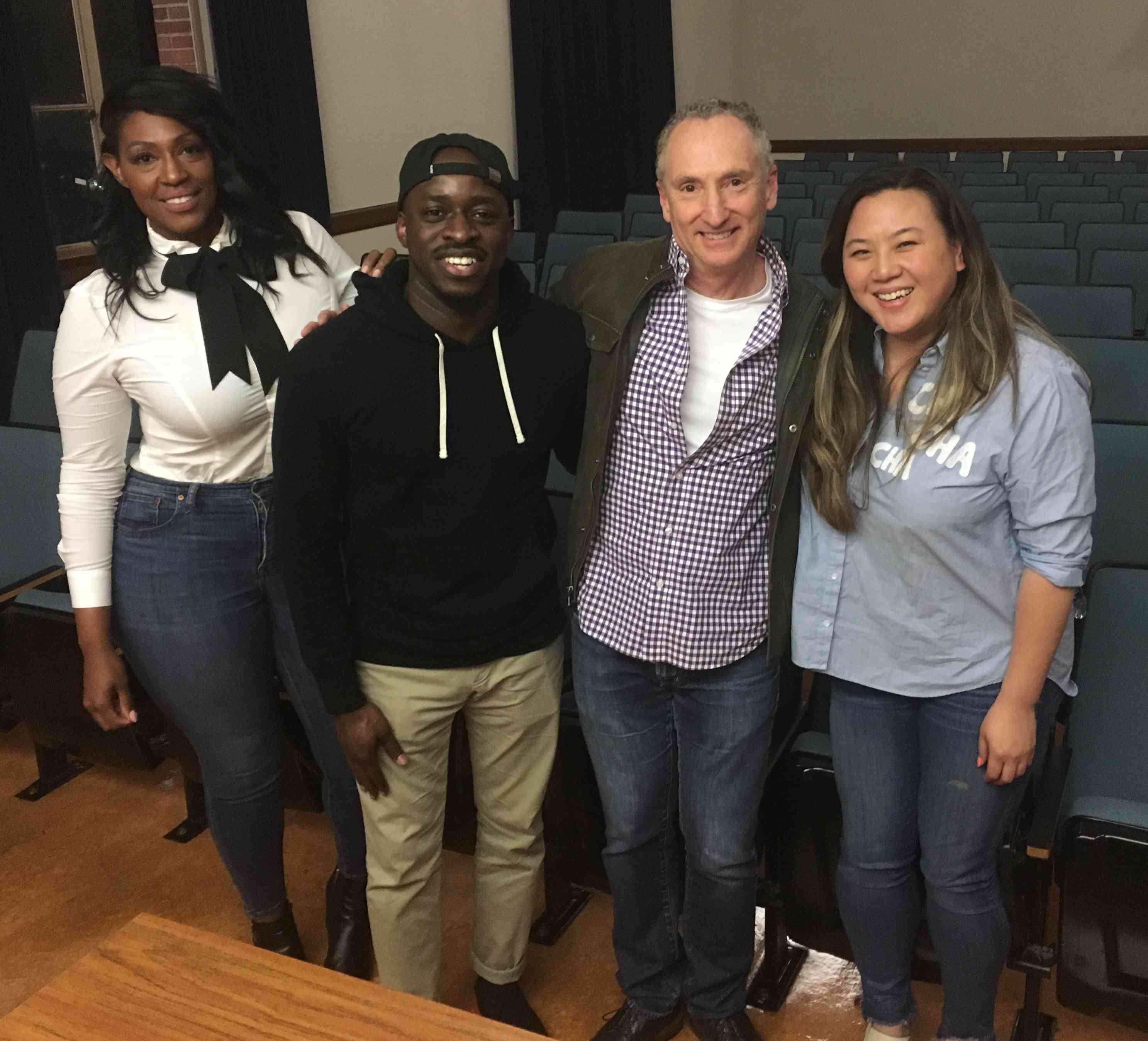 Our Producing students spent an evening with TED SARANDOS,  Chief Content Officer Netflix.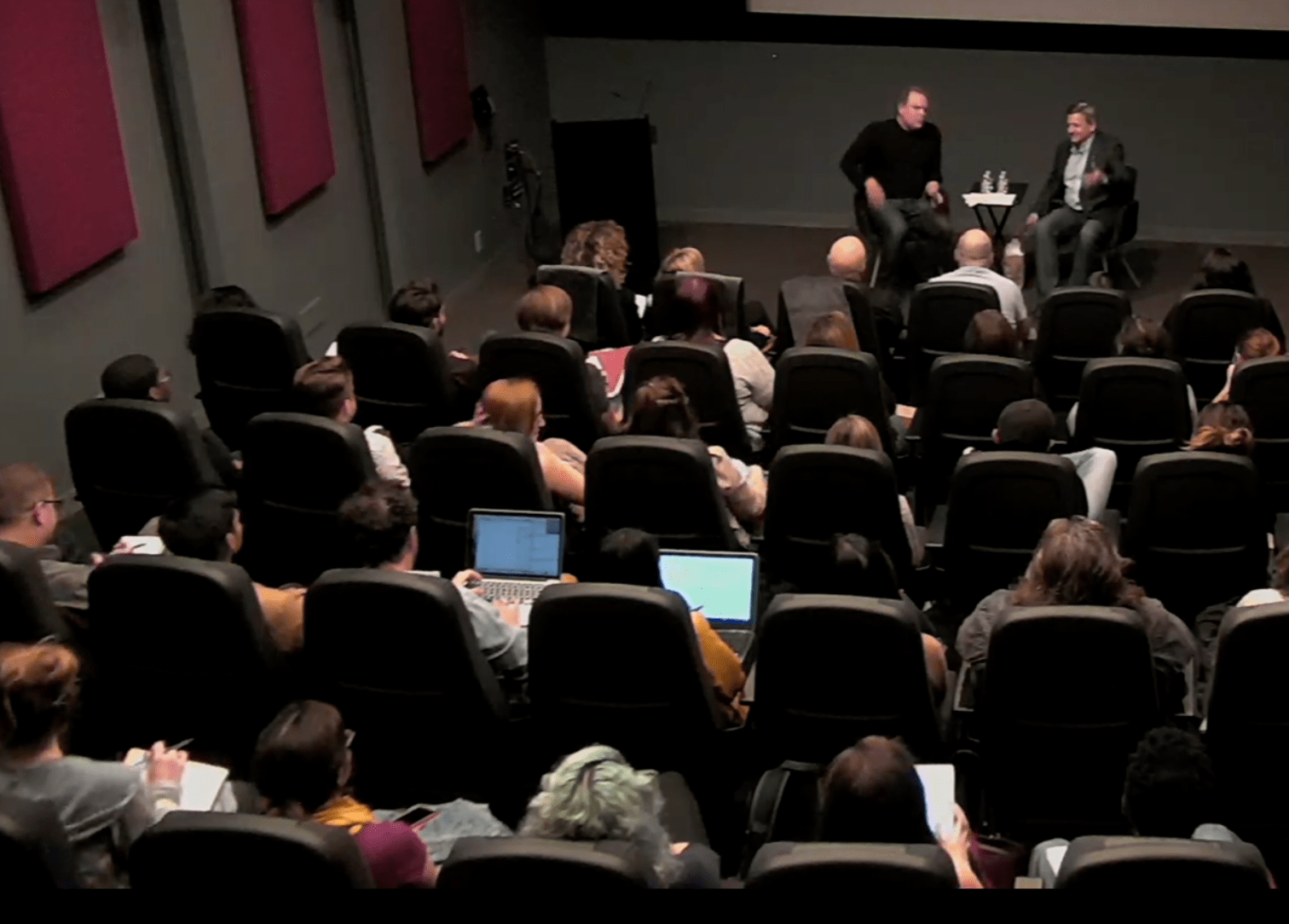 Our Acting for the Camera students visited the Mom set to meet with cast, writers and producers and watch a taping.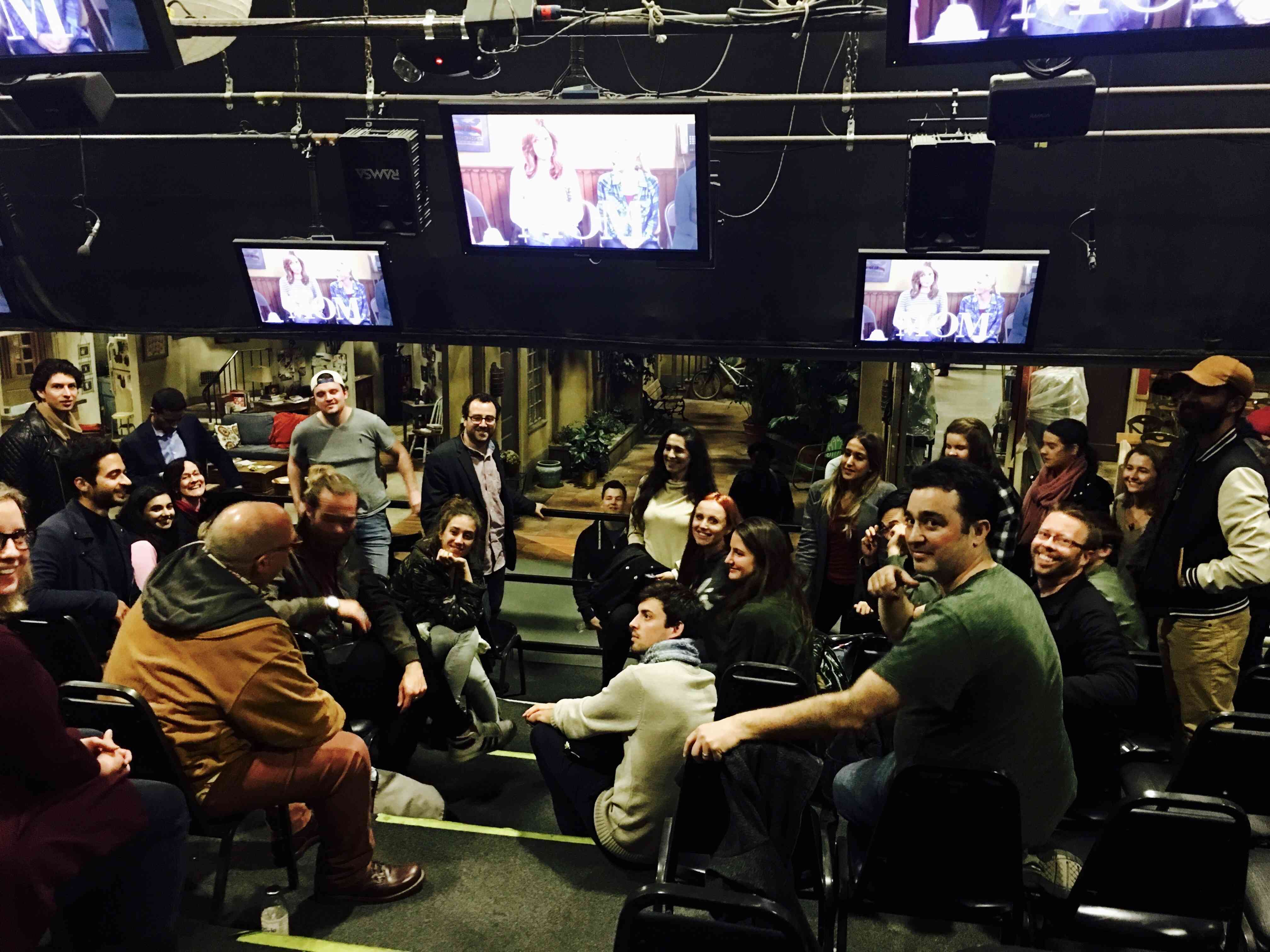 JON WAX, Head of Drama Series and Movies for YouTube Originals, visited our Writing for Television students.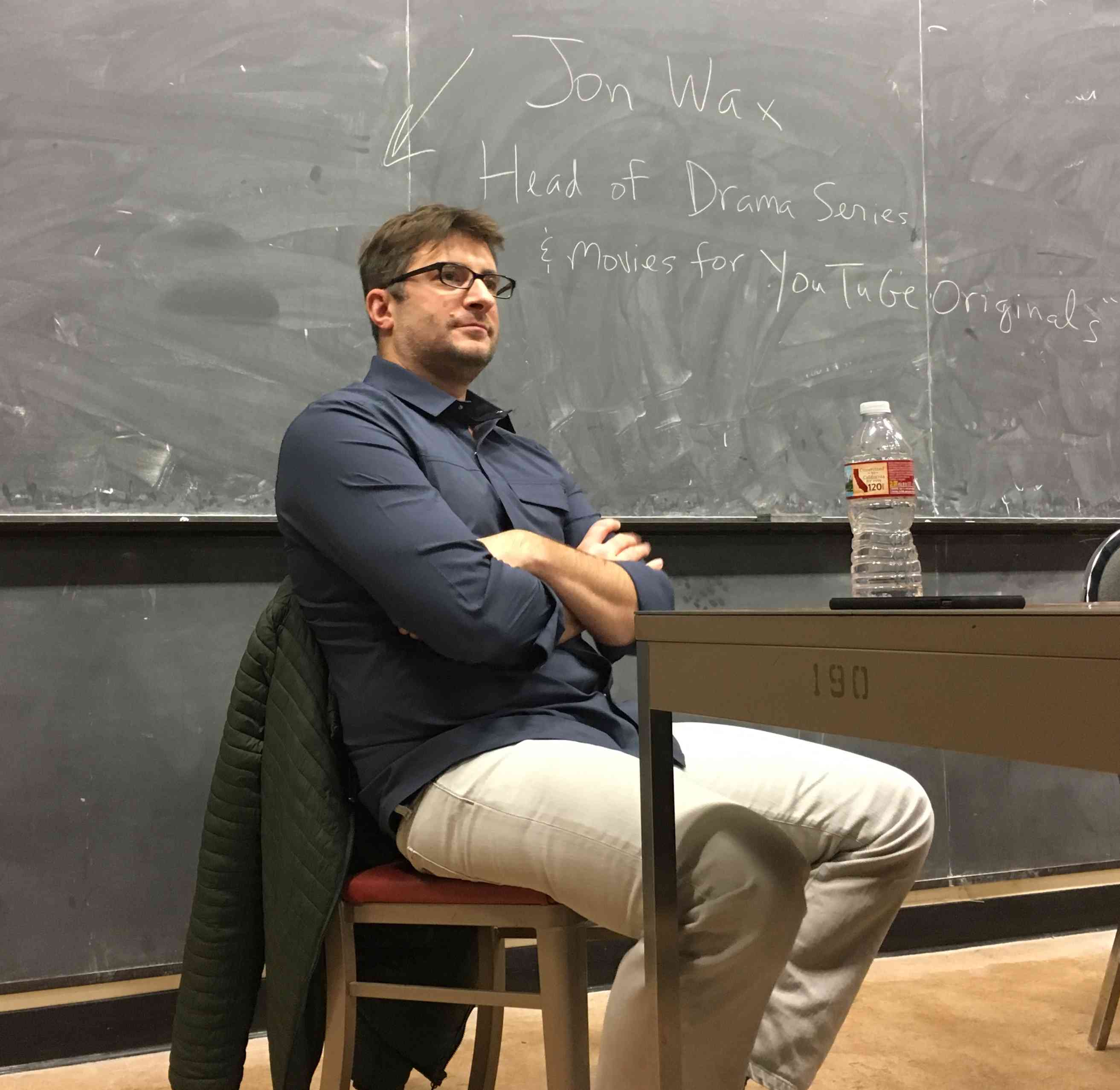 JENNIFER ANISTON taught her second master class for UCLA's Professional Program in Acting for the Camera. (Click the video!)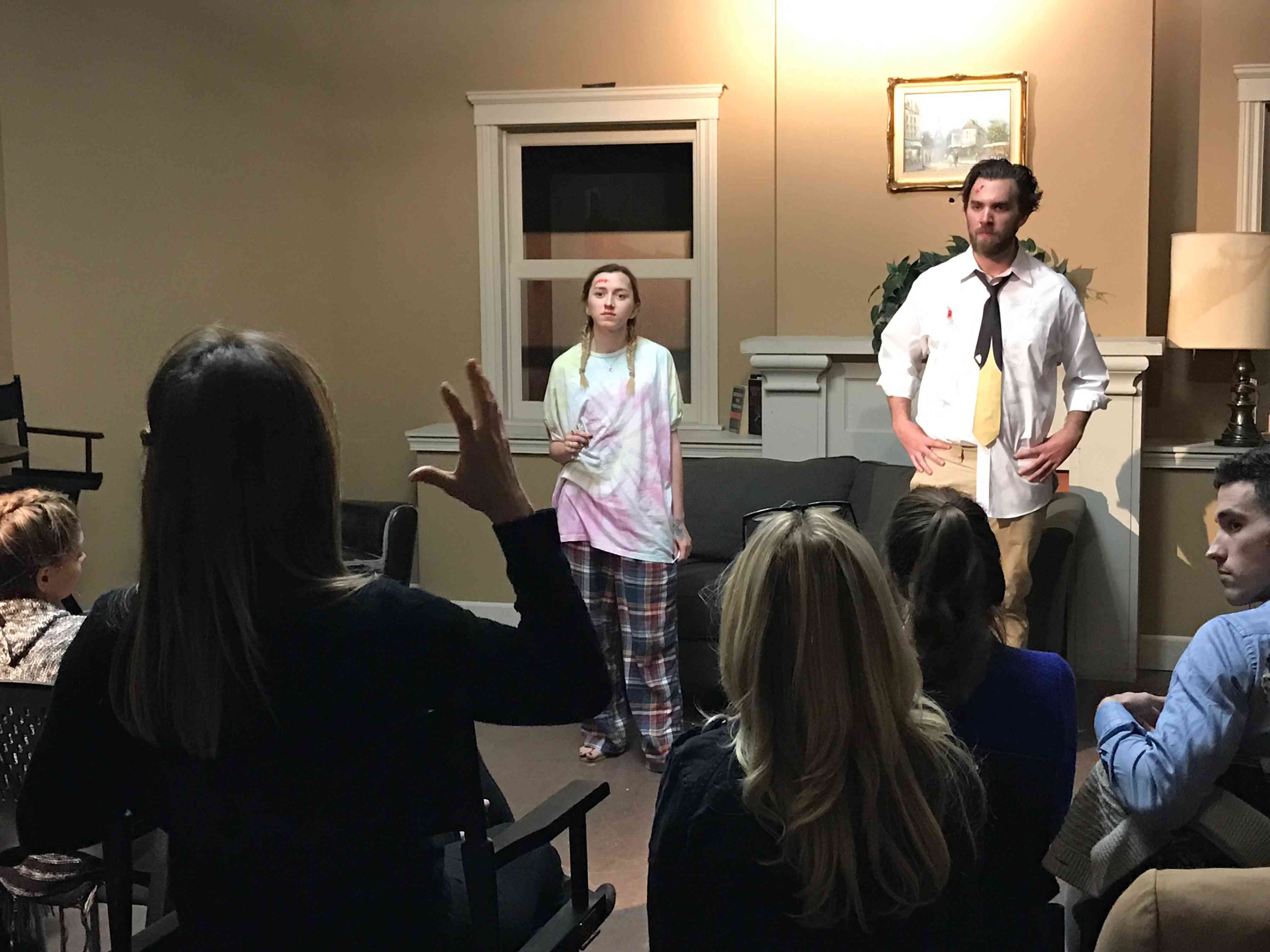 Improv legend RYAN STILES joined TV legend JOEL MURRAY's class for a night of improv.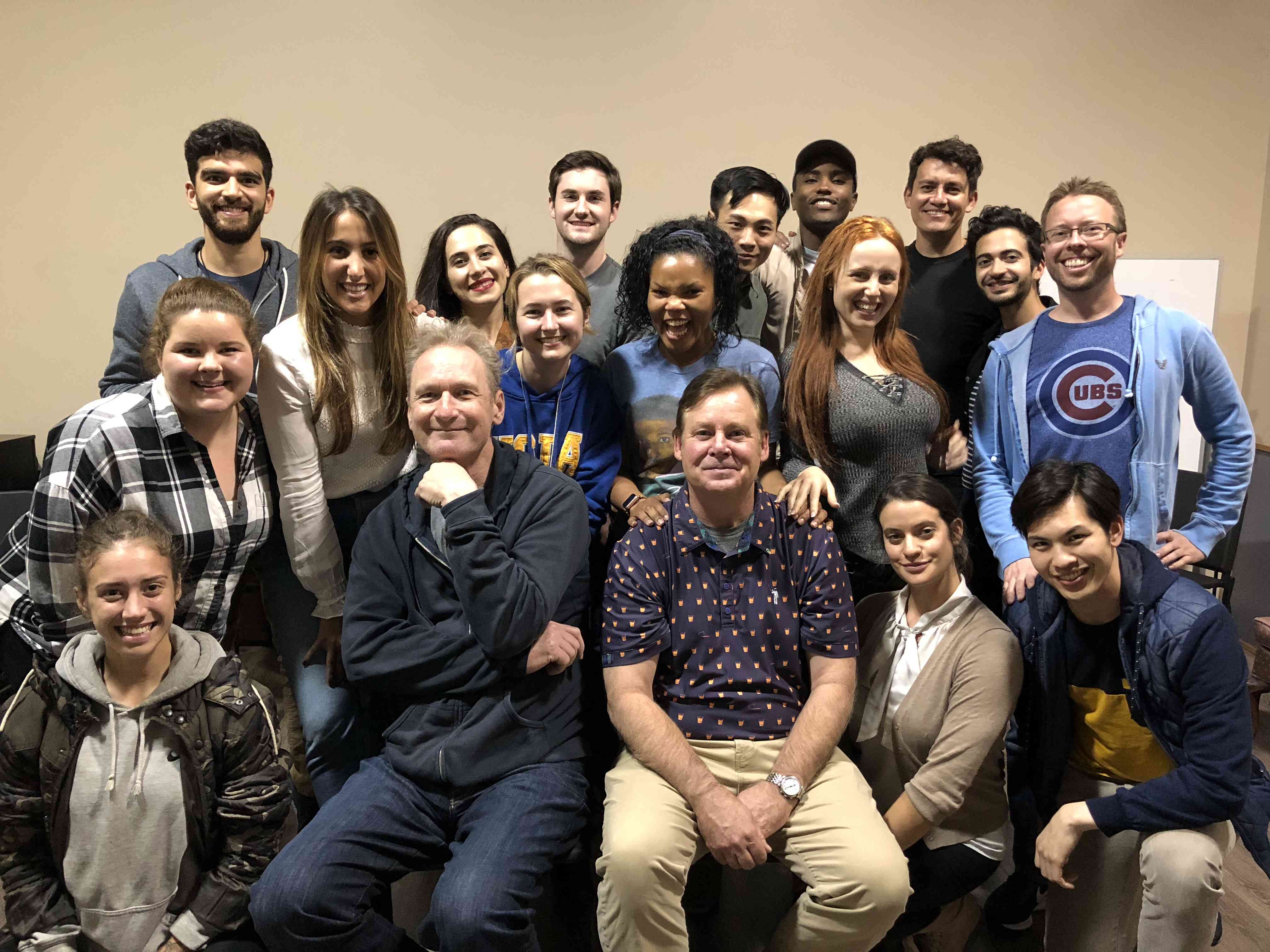 Writer/Producer DAMON LINDELOF was a special guest in our Screenwriting and Writing for Television programs.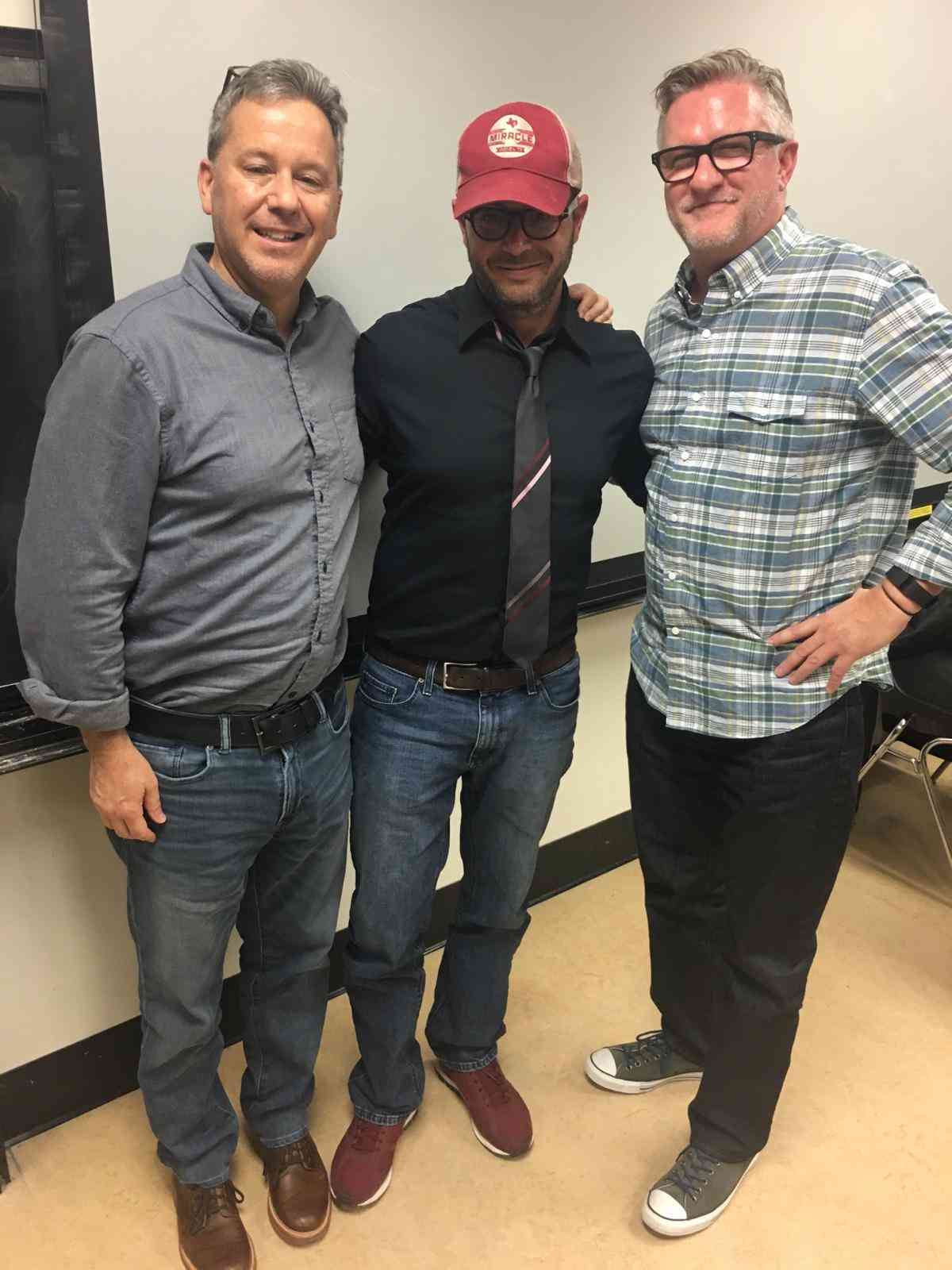 JASON BATEMAN!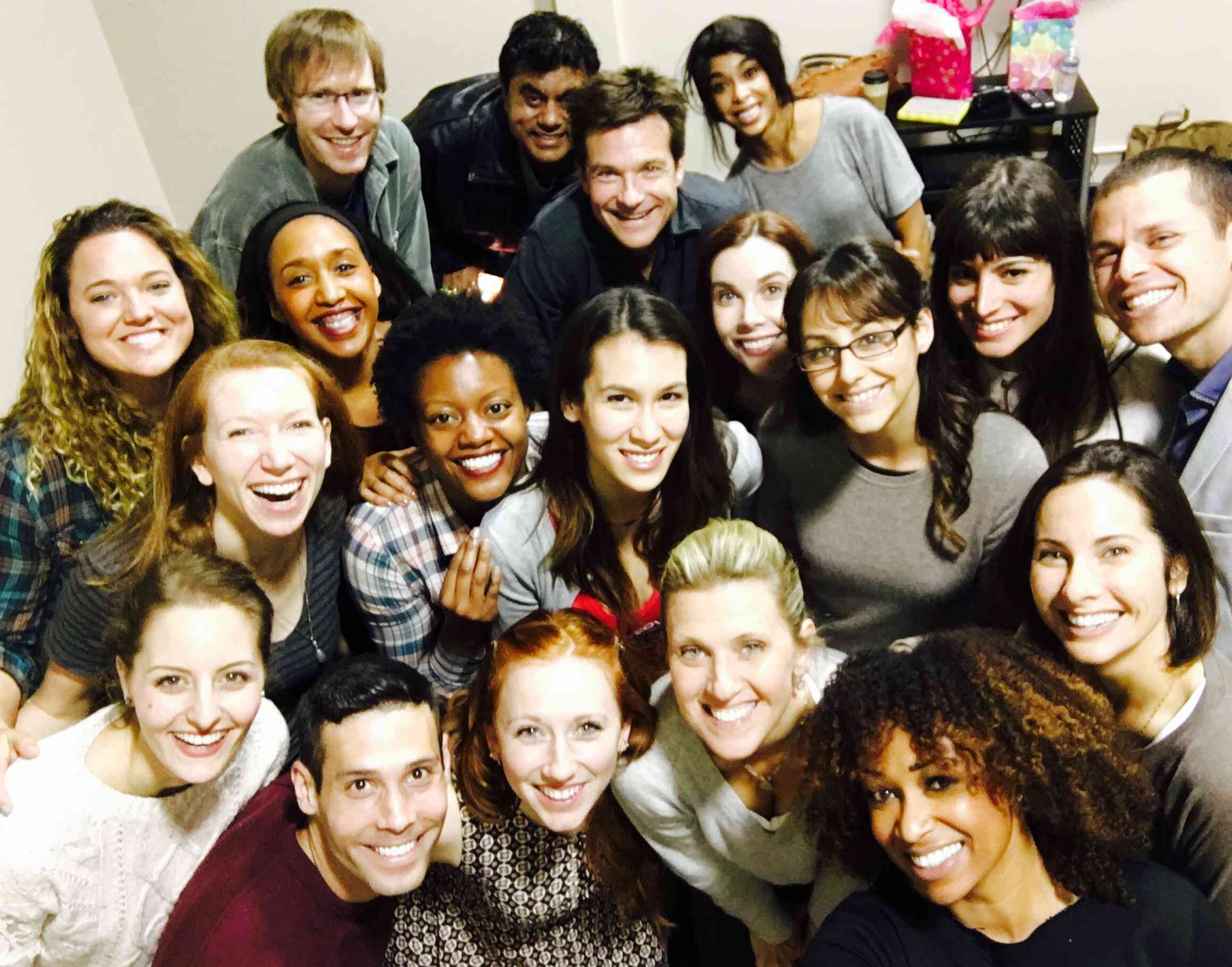 JOE MANGANIELLO visited our screenwriters.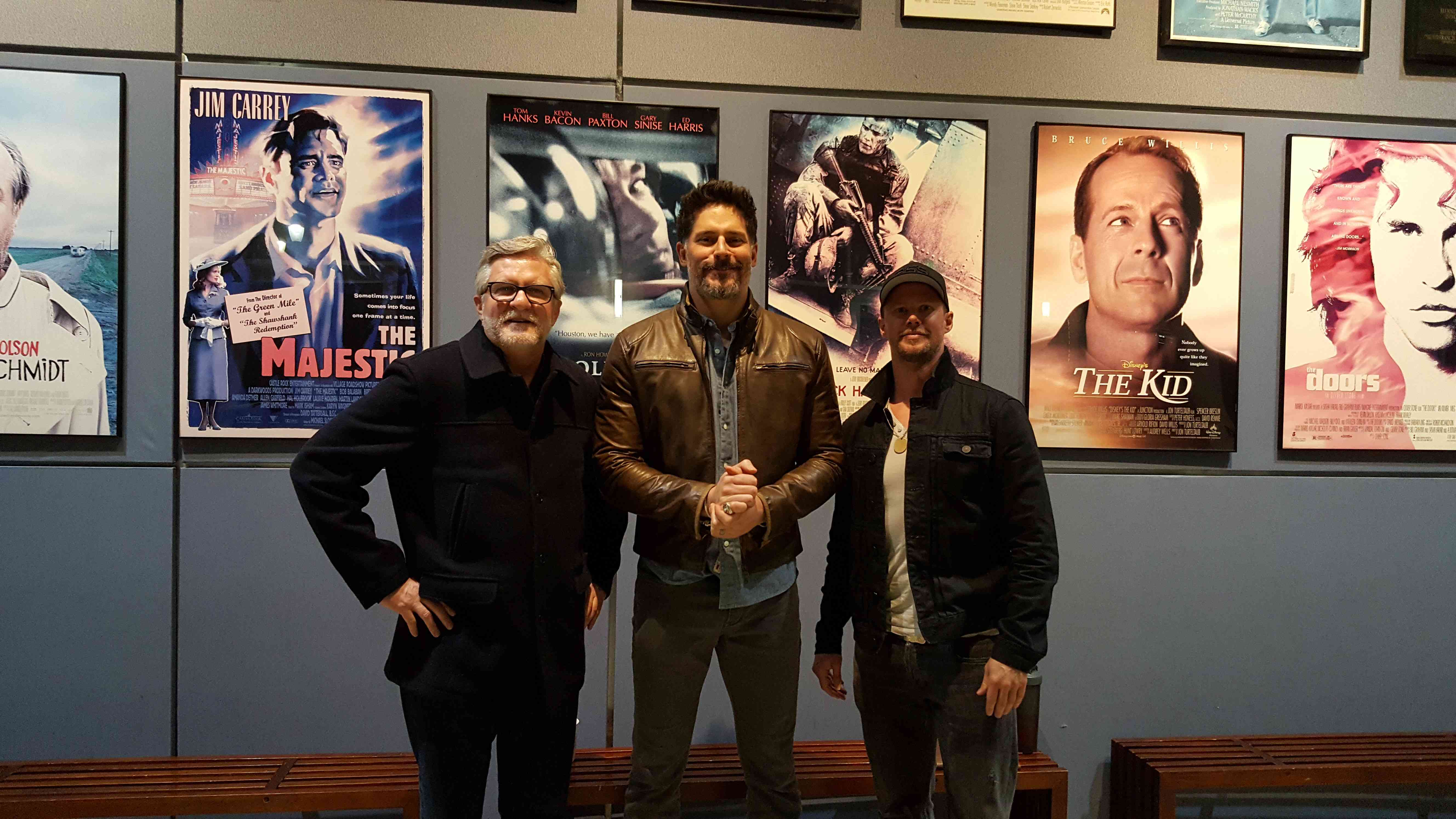 WENDELL PIERCE from HBO's The Wire.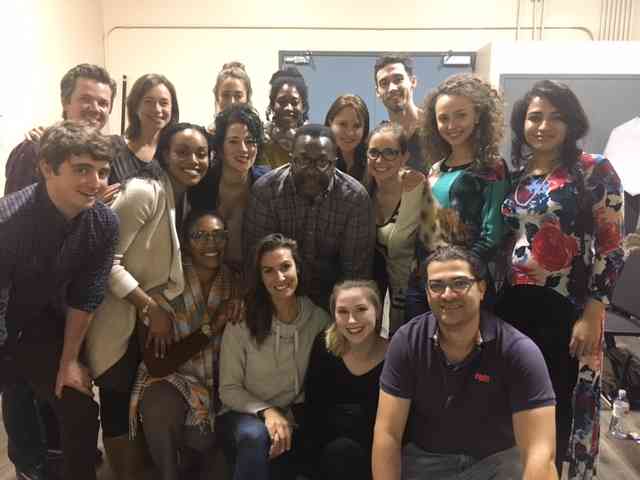 Director SACHA GERVASI taught an excellent master class during prep for his new HBO movie starring Peter Dinklage.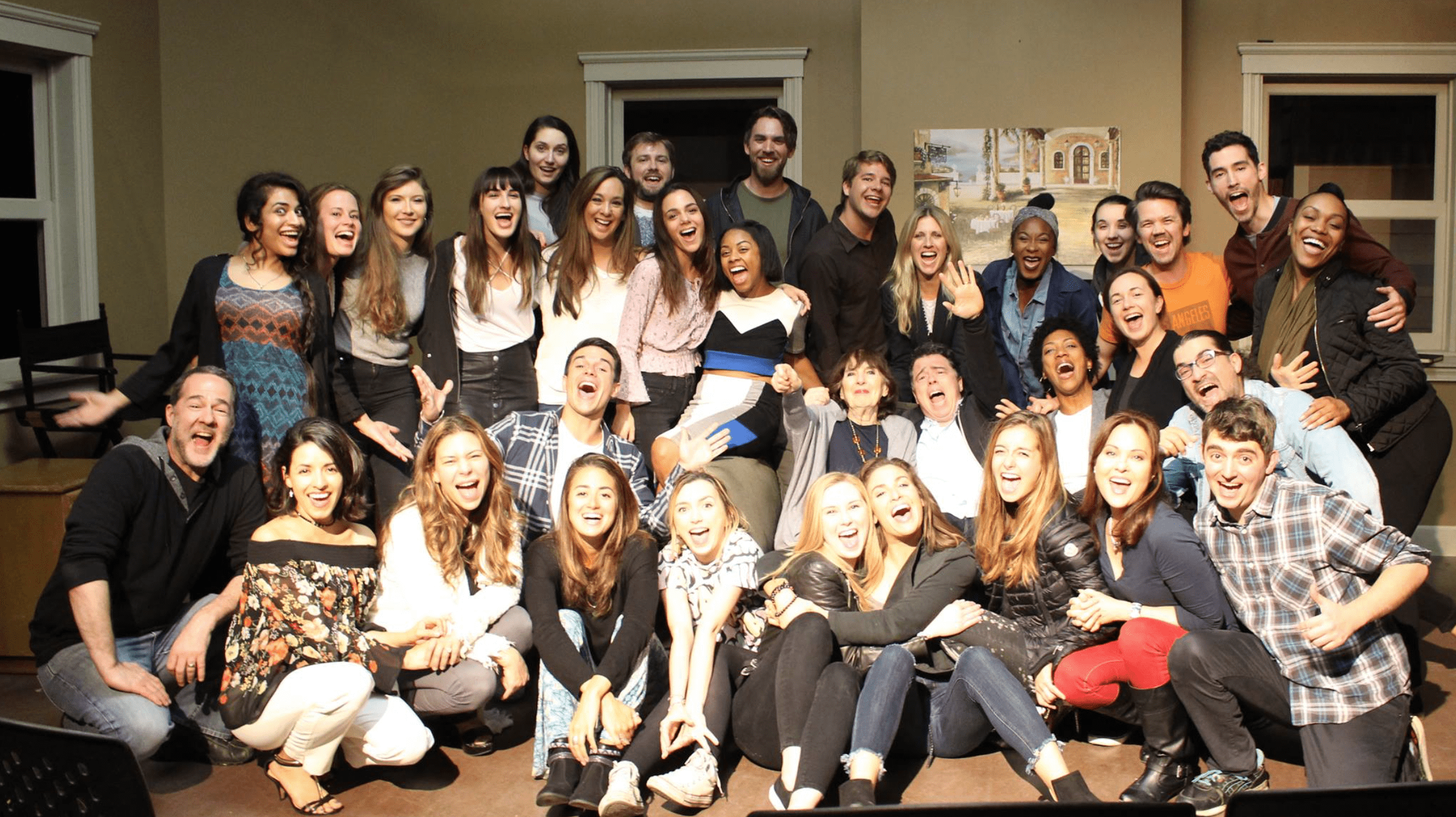 Writer/Actor/Producer/Comedian WHITNEY CUMMINGS.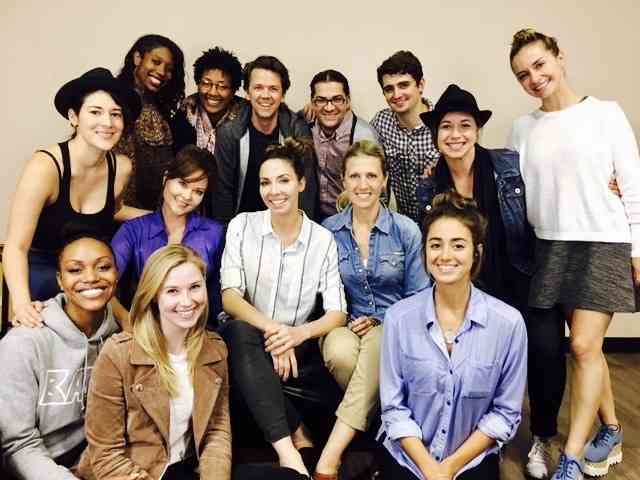 Acting legend ALFRED MOLINA.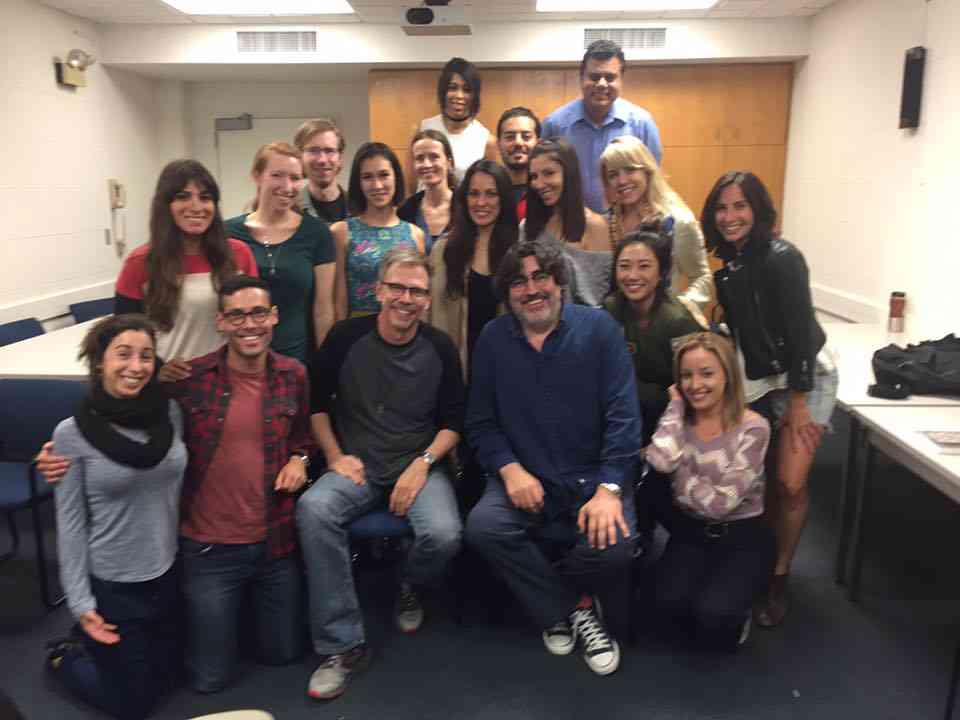 Screenwriter ANDREA BERLOFF.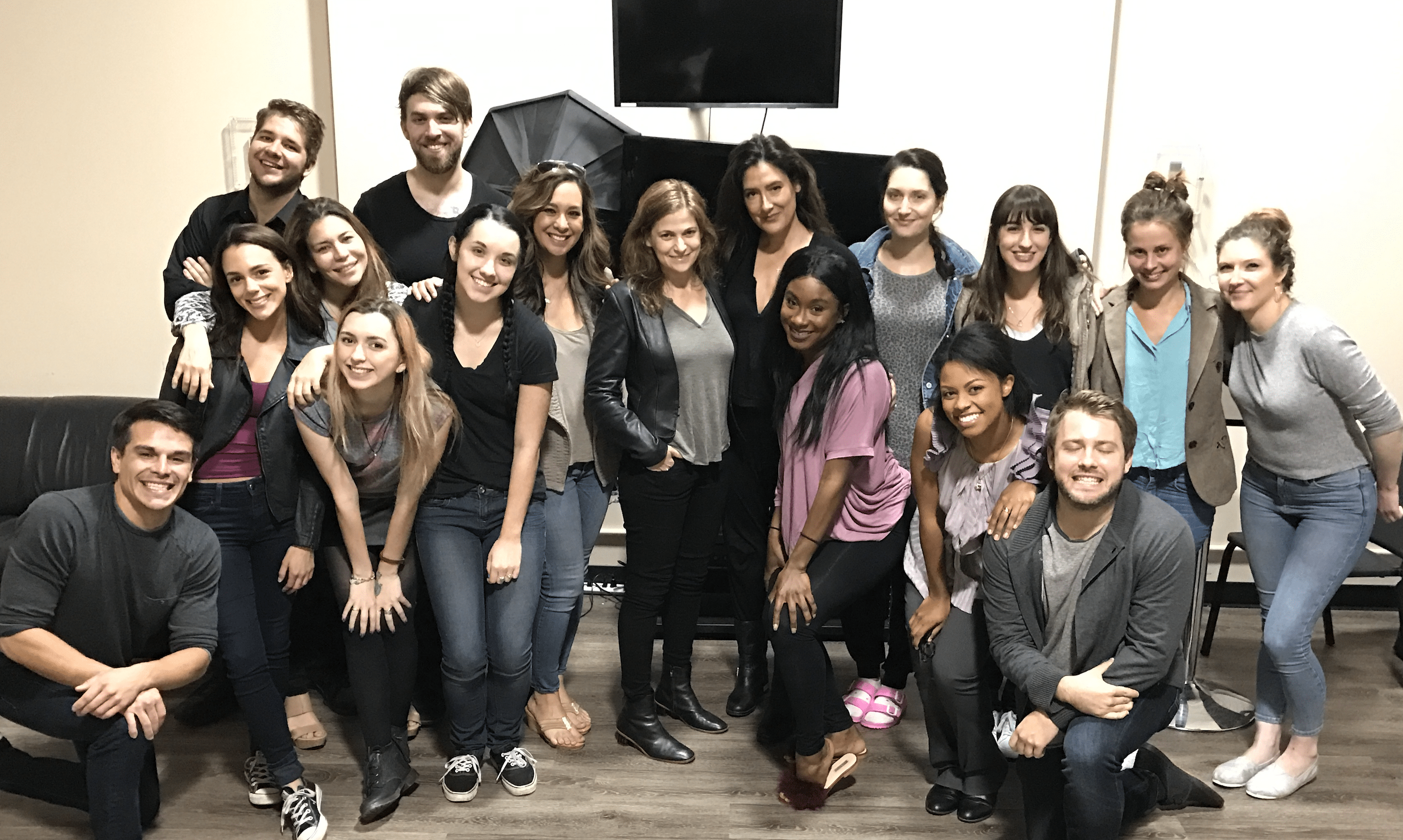 Actor CARLOS BERNARD.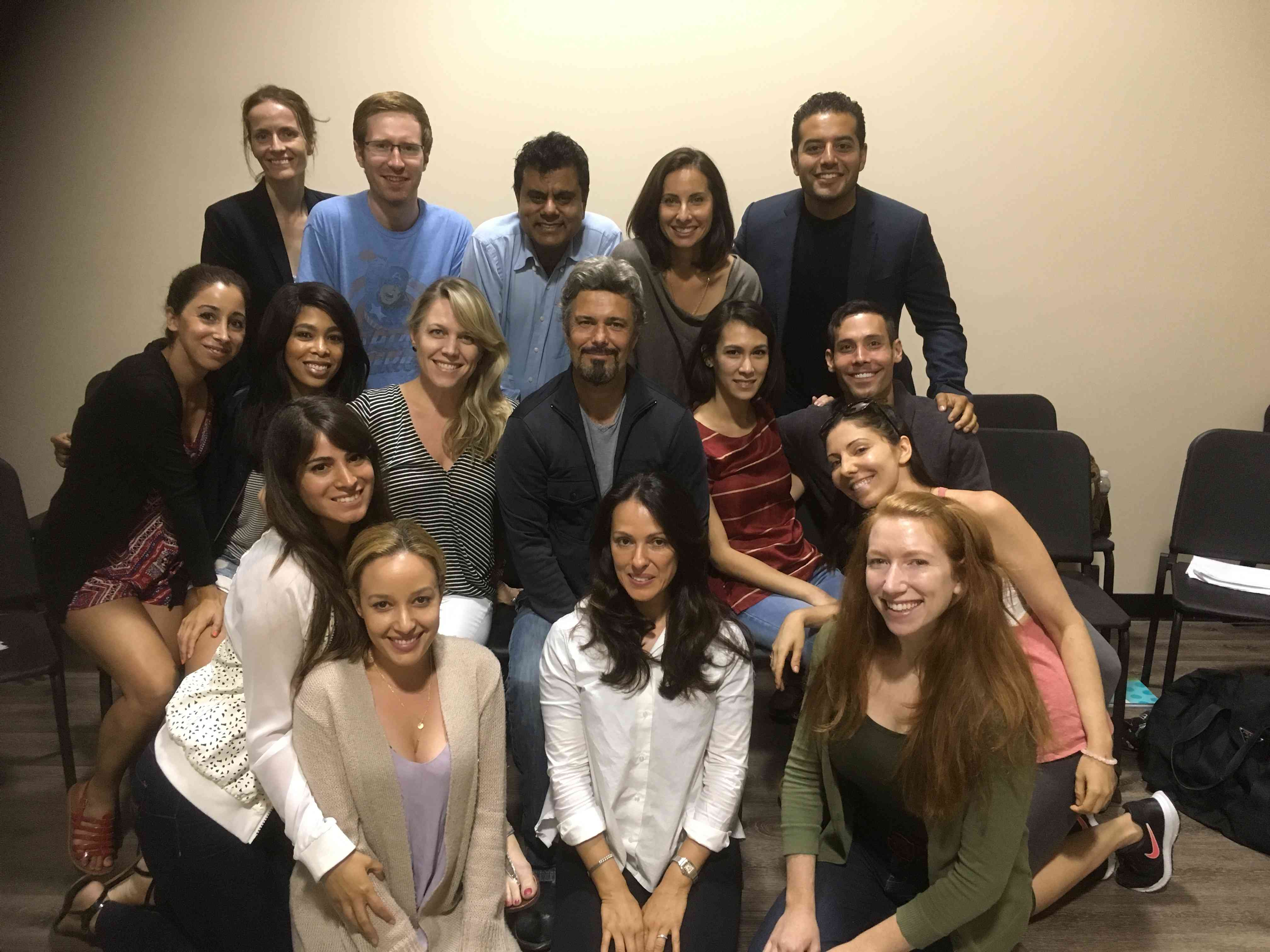 A fantastic master class by director JAMES PONSOLDT. He's also a Professional Program in Screenwriting alum!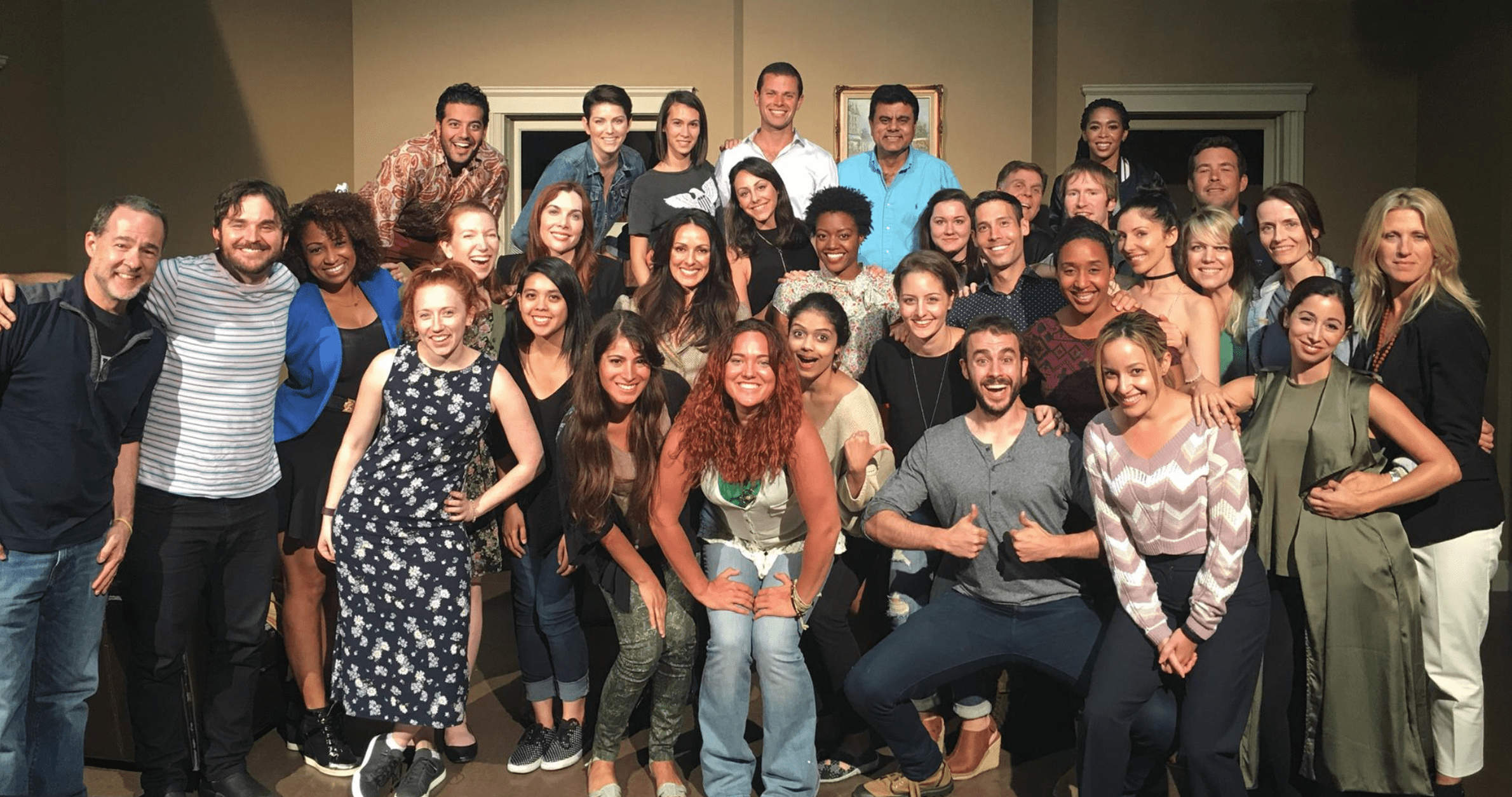 MARCO FARGNOLI, Director, The Mindy Project.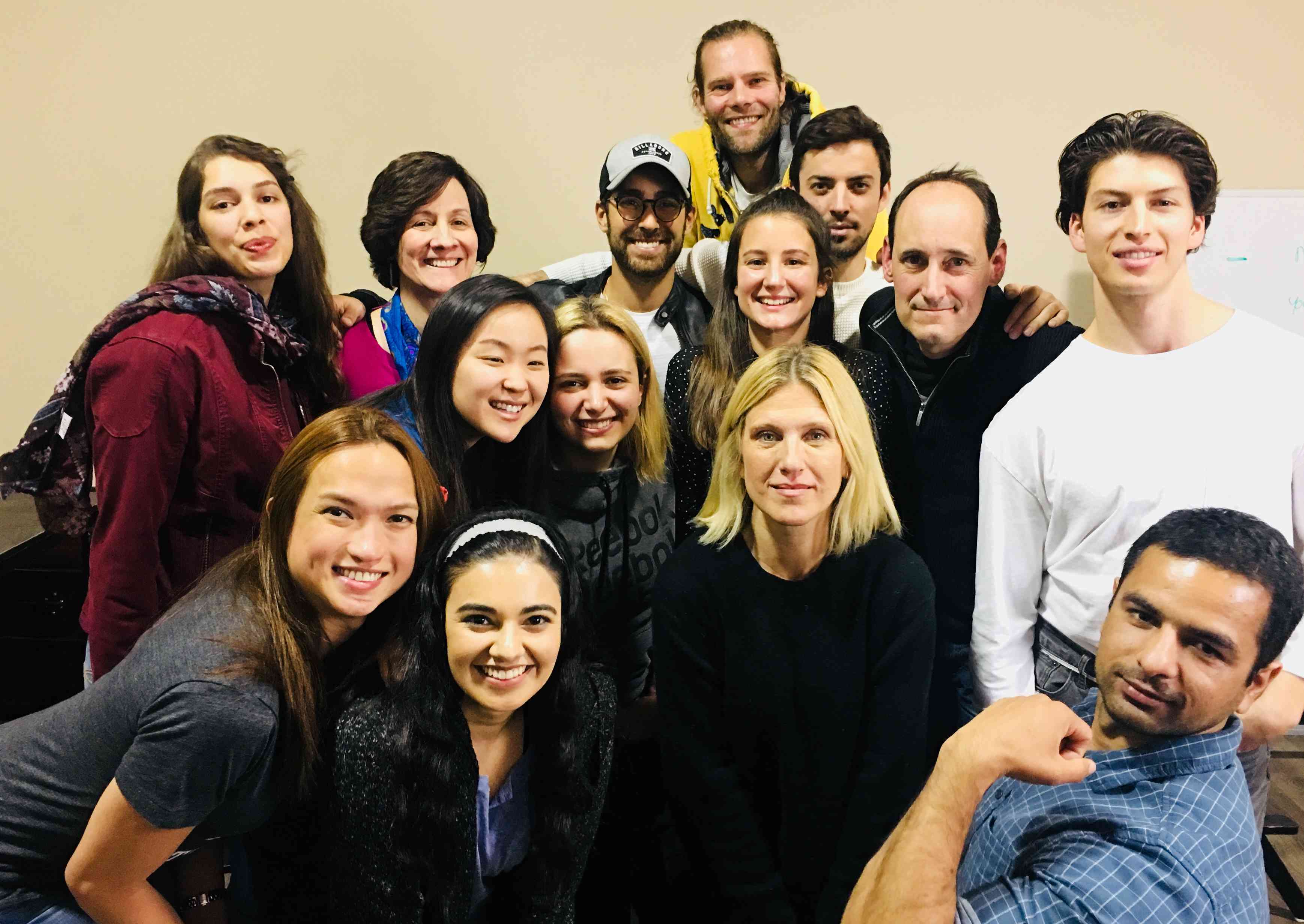 Actor MINDY STERLING from Austin Powers!
Actor JACK COLEMAN of Heroes, Castle, Scandal, Burn Notice and The Office.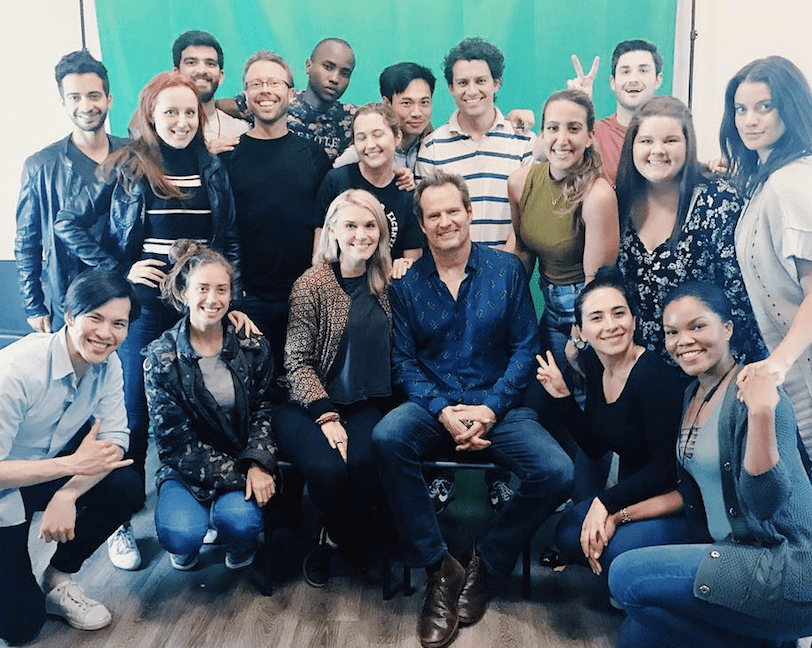 Taught by top experts and leaders working in the entertainment industry. Learn more about the Professional Programs at the UCLA School of Theater, Film and Television.
Sign up to receive our newsletter and stay up to date on deadlines, new programs, events, alumni and faculty news.
Copyright &copy 2023 UCLA School of Theater, Film & Television.