Category:
alumni-spotlight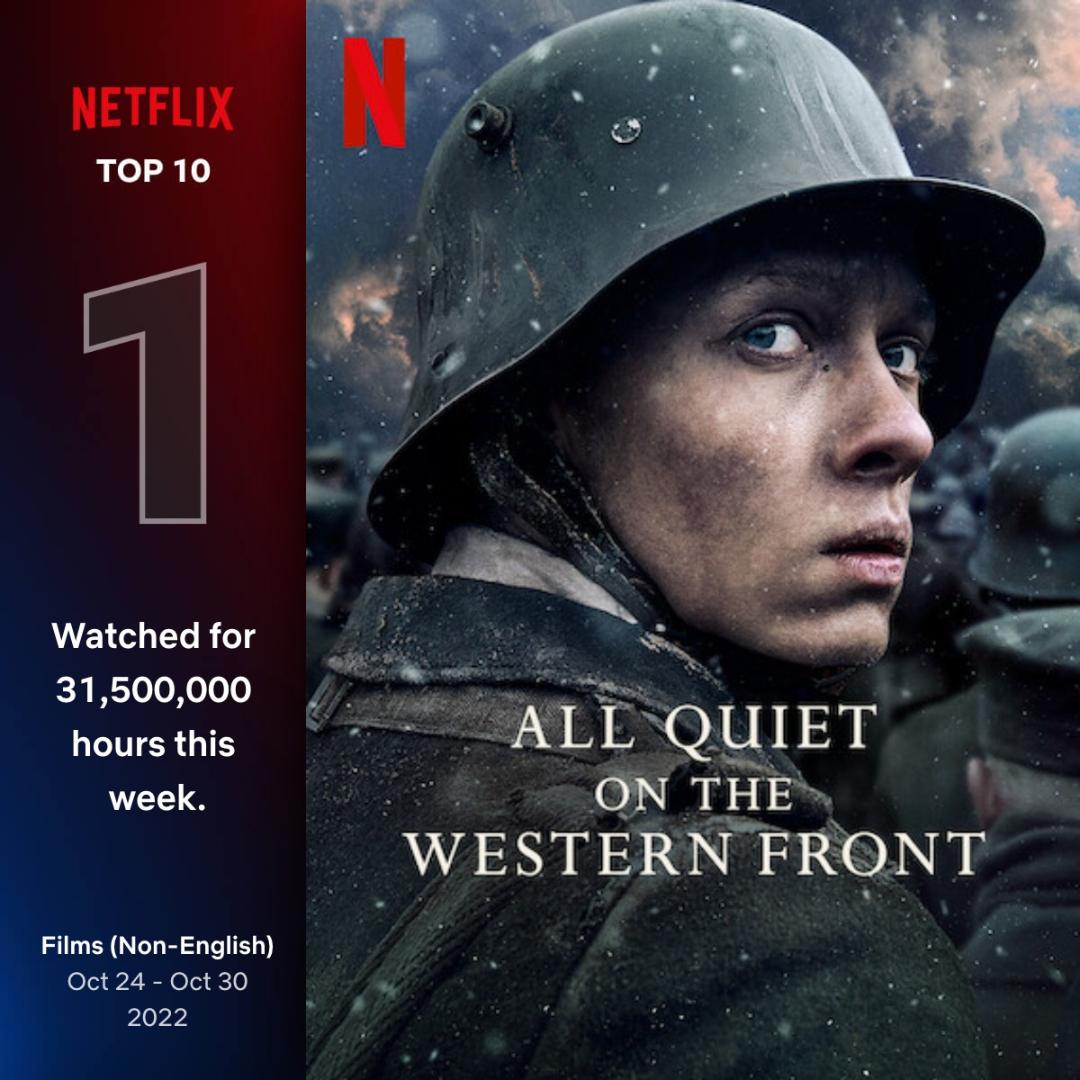 Ian Stokell's (Screenwriting, Producing) All Quiet on the Western Front broke viewing records on Netflix.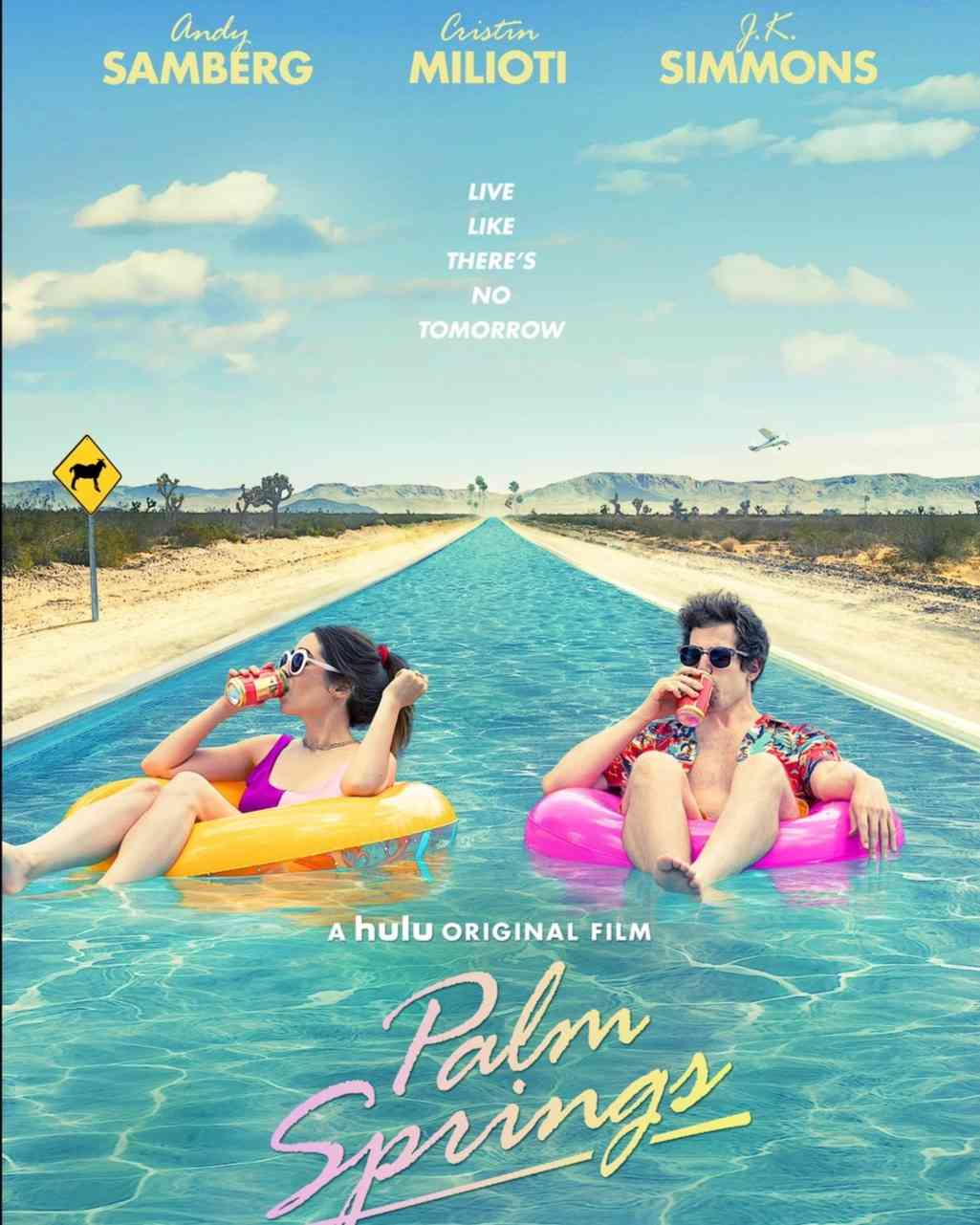 Alex Dong's (Producing) and Thomas Lim's (Producing) company Sun Entertainment financed the production company that produced Palm Springs. Palm Springs broke the record for biggest sale in Sundance history, broke the streaming record on Hulu for biggest opening weekend, and was nominated for numerous major awards.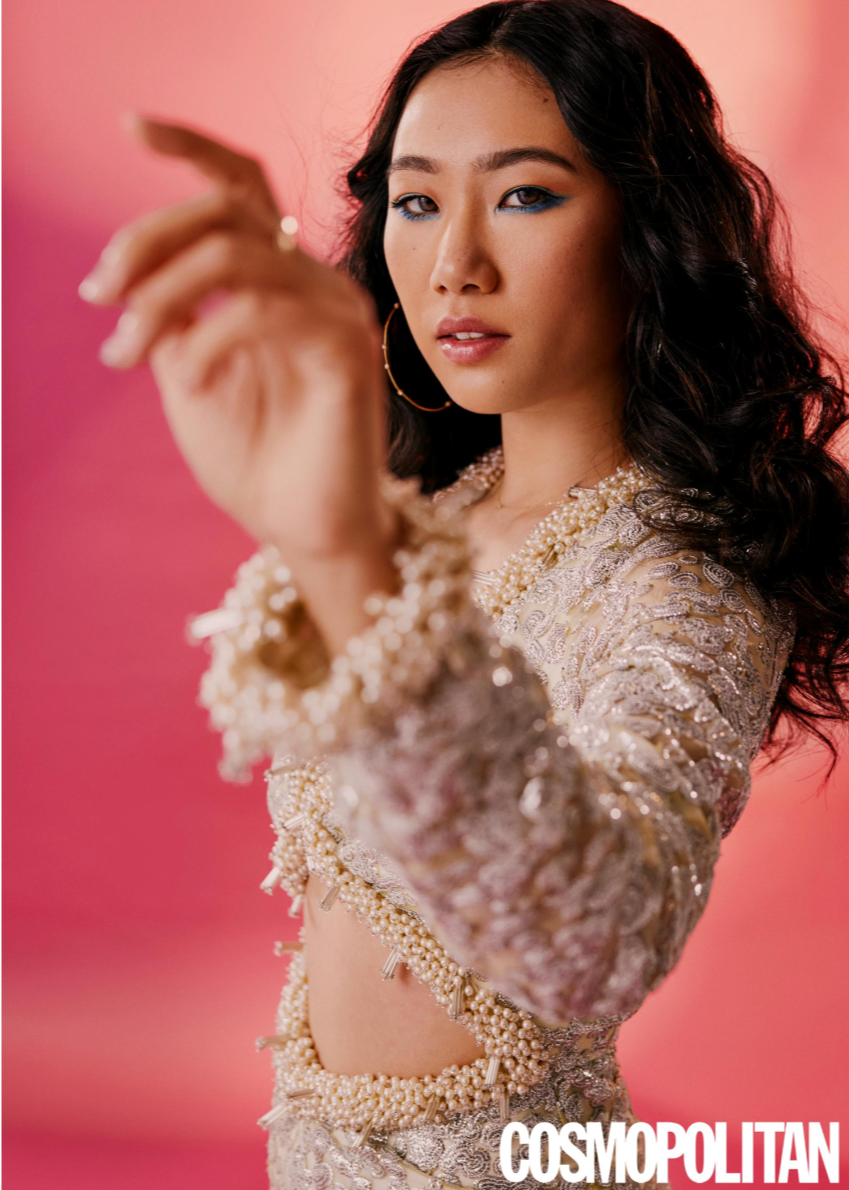 Olivia Liang (Acting for the Camera) landed the lead role in the CW's Kung Fu. Previously she performed as a guest star on Blackpills' Pillow Talk, starring Patrick J. Adams, a co-star on Netflix's One Day At A Time, and a co-star on an episode of ABC's Grey Anatomy, directed by Ellen Pompeo. In addition, Olivia was selected from thousands of applicants to perform in the ABC Discovers Showcase, and was seen in the recent Marine Biologist commercial for ABC Mouse, and the How To Be A Disney Hero Misfit/OhMyDisney commercial as Mulan.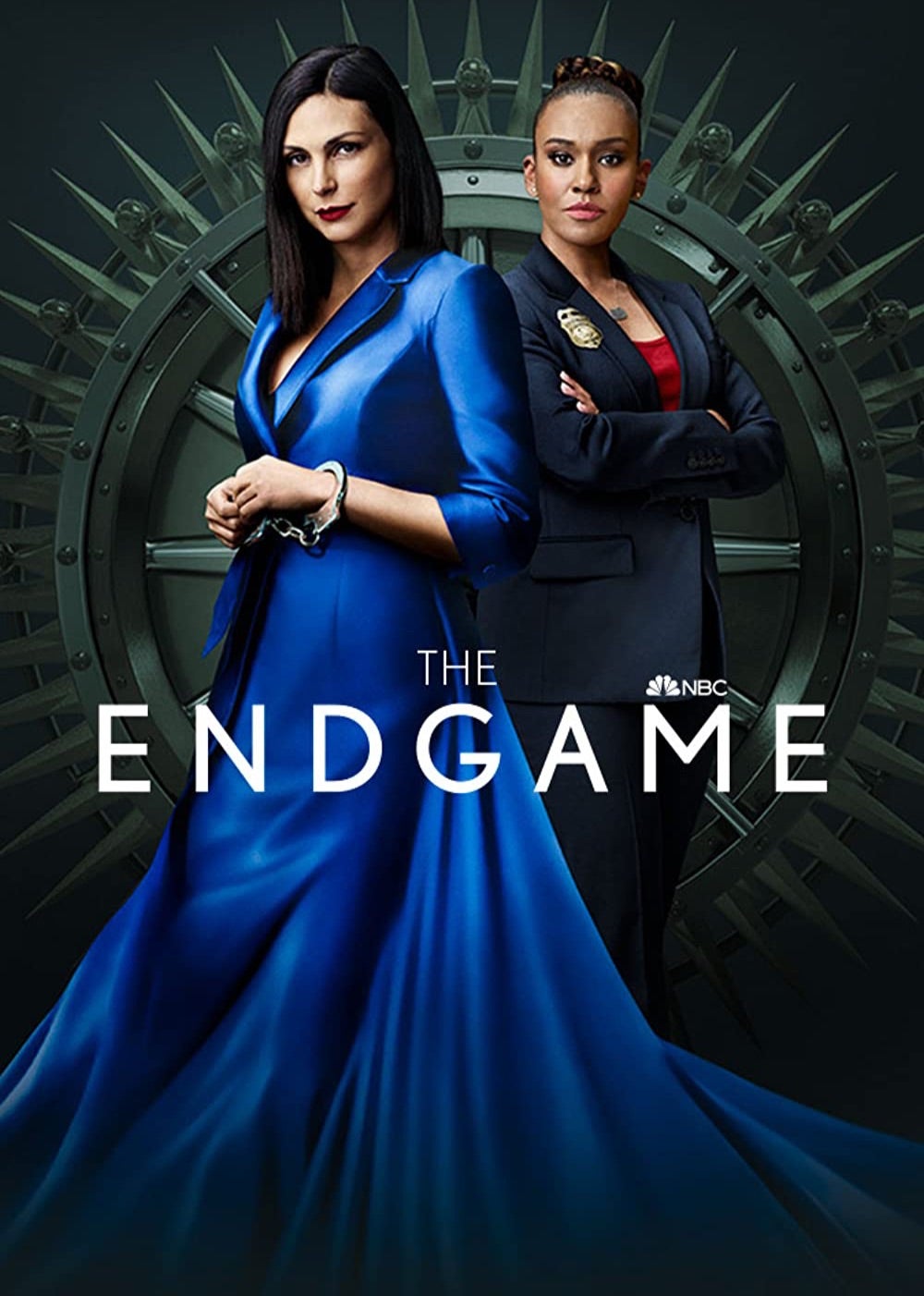 Sylvia Jones (Writing for Television) wrote and produced for Power Book IV: Force, and The Endgame, was Executive Story Editor on Ava Duvernay's Cherish the Day and wrote for Showtime's The Chi and Pearson on USA.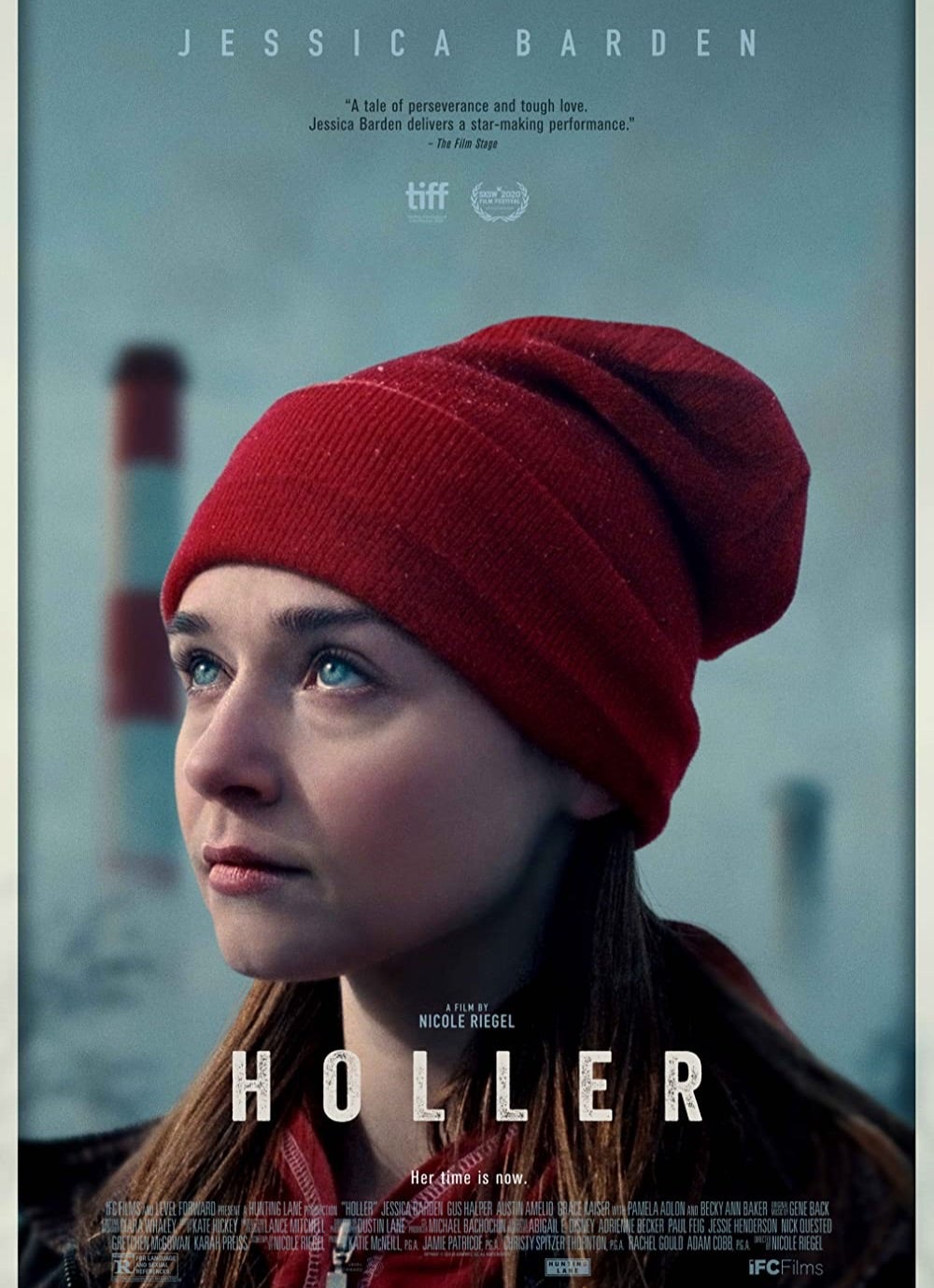 Nicole Riegel's (Screenwriting) film Holler was honored as a Top 10 Independent Film by the National Board of Review.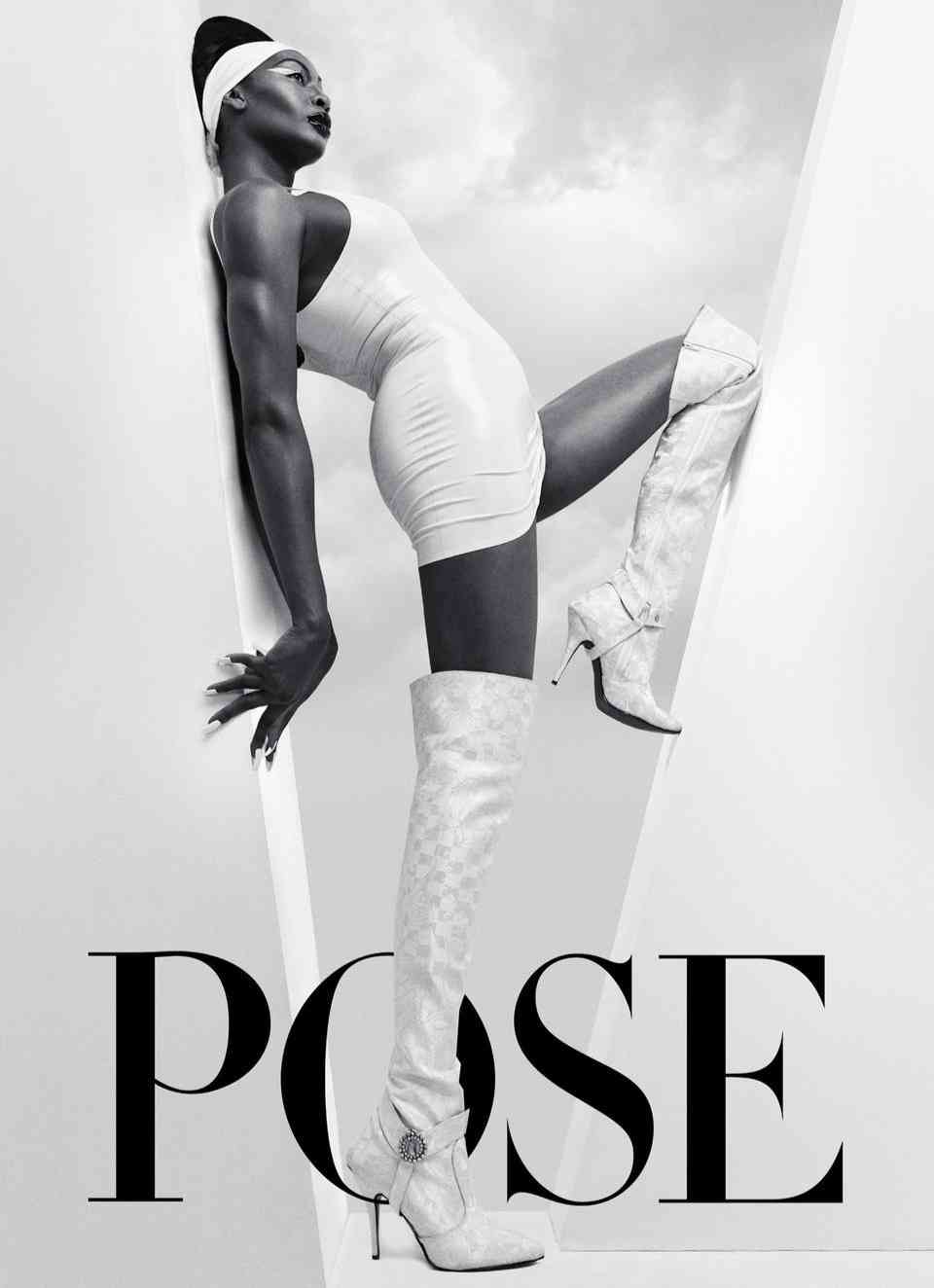 Steven Canals (Screenwriting) is the co-creator and co-executive producer of the FX dance musical series Pose, co-created, directed and executive produced by Ryan Murphy.  The series features the largest transgender series regular cast, as well as the largest LGBTQ cast ever for a scripted series. This critically-acclaimed series earned a GLAAD Media Award for Outstanding Drama Series, a Peabody Award – Entertainment, and earned Billy Porter (a UCLA MFA alum) a Primetime Emmy Award for Outstanding Lead Actor in a Drama Series.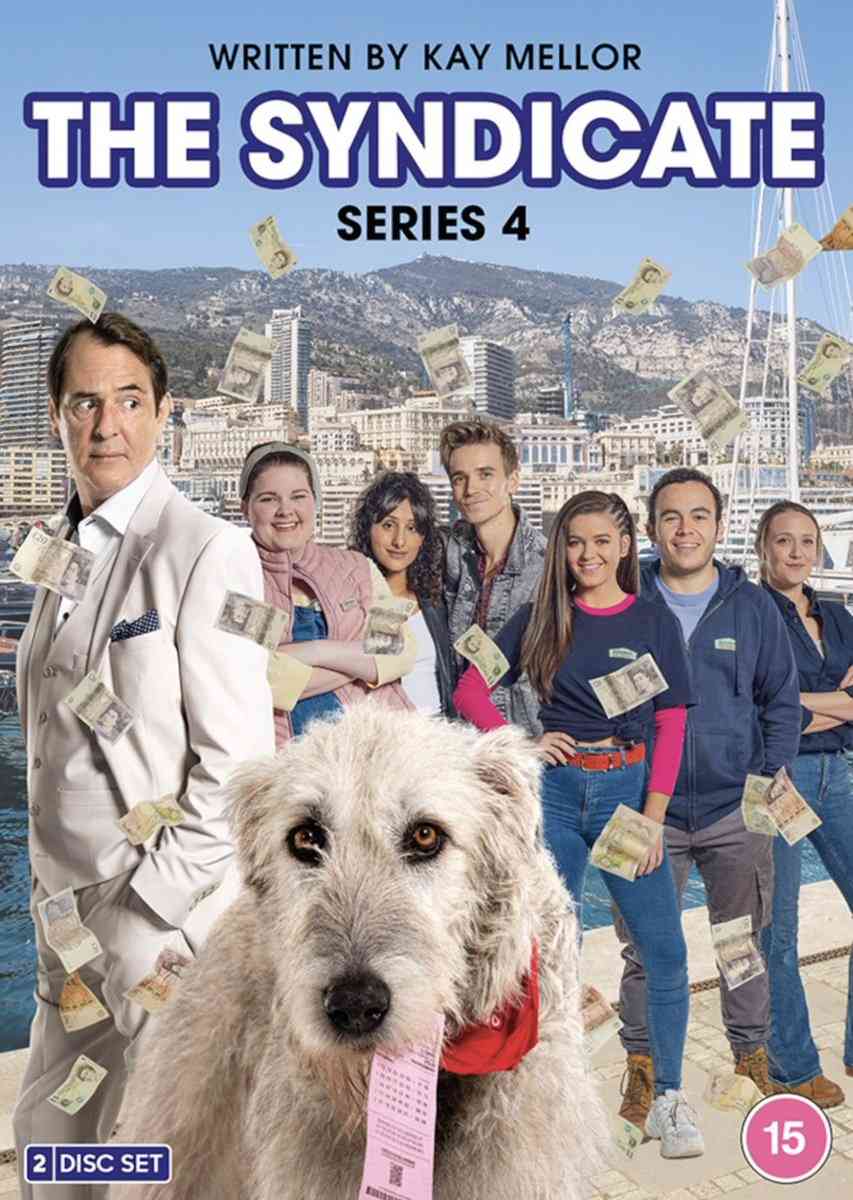 Liberty Hobbs (Acting for the Camera) is a series regular on The Syndicate on the BBC.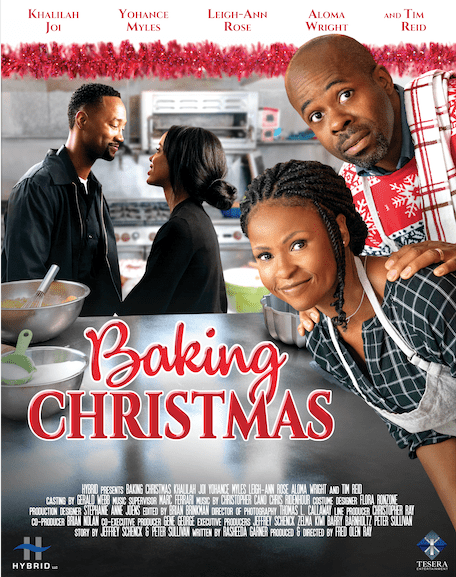 Rasheeda Garner (Producing, Writing for Television) wrote the holiday film Baking Christmas for OWN and Fatal Affair for Netflix.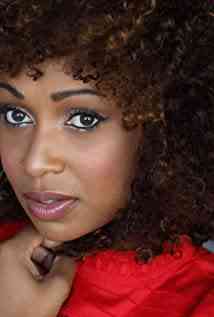 Chanté Bowser (Acting for the Camera) recently starred in Christmas Love Letter on Lifetime, and appeared in Best of Enemies opposite Taraji P. Henson and Sam Rockwell, John Wynn's Mirror Mirror, Adventures of Dally & Spanky, Chance, Criminal Minds, Lee Daniel's Star, Lethal Weapon, and in the Lifetime movie Faith Under Fire with Toni Braxton.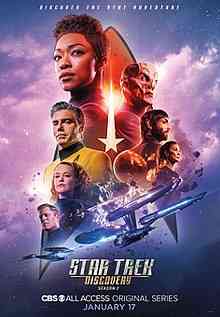 Bo Yeon Kim (Screenwriting) was promoted to Co-Producer level on Star Trek: Discovery.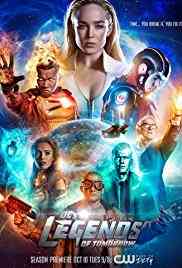 Tyron Carter (Writing for Television) was hired to write two freelance episodes of Legends of Tomorrow and a third for Arrow.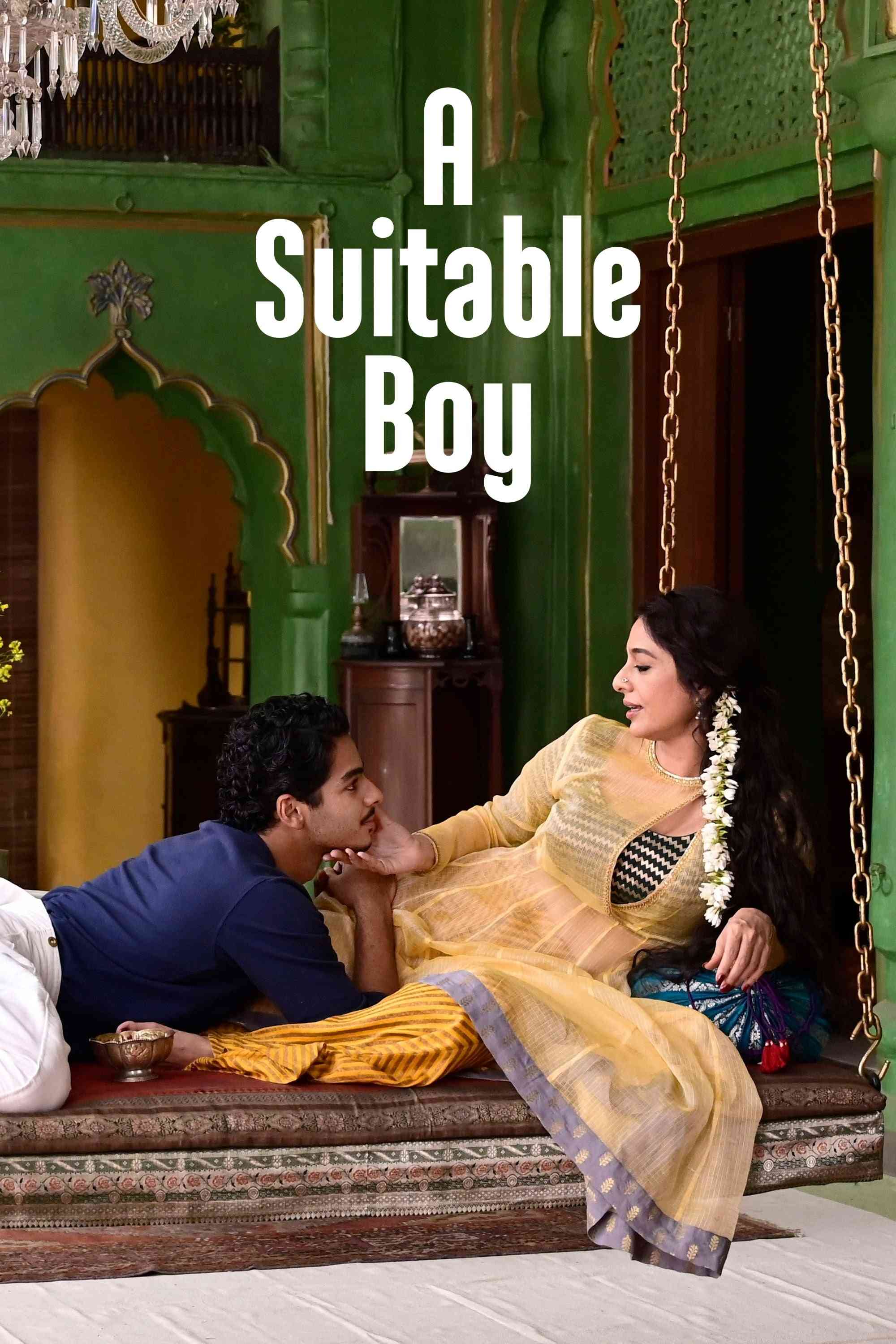 Danesh Razvi (Acting for the Camera) appears in the BBC One production of A Suitable Boy.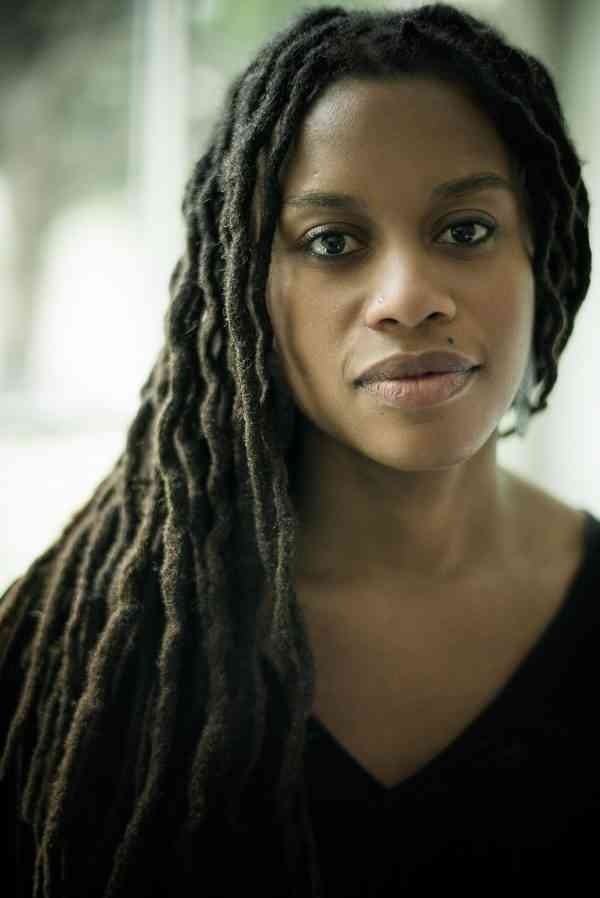 Rayne Roberts (Producing) is a Vice President, Film Development at Lucasfilm.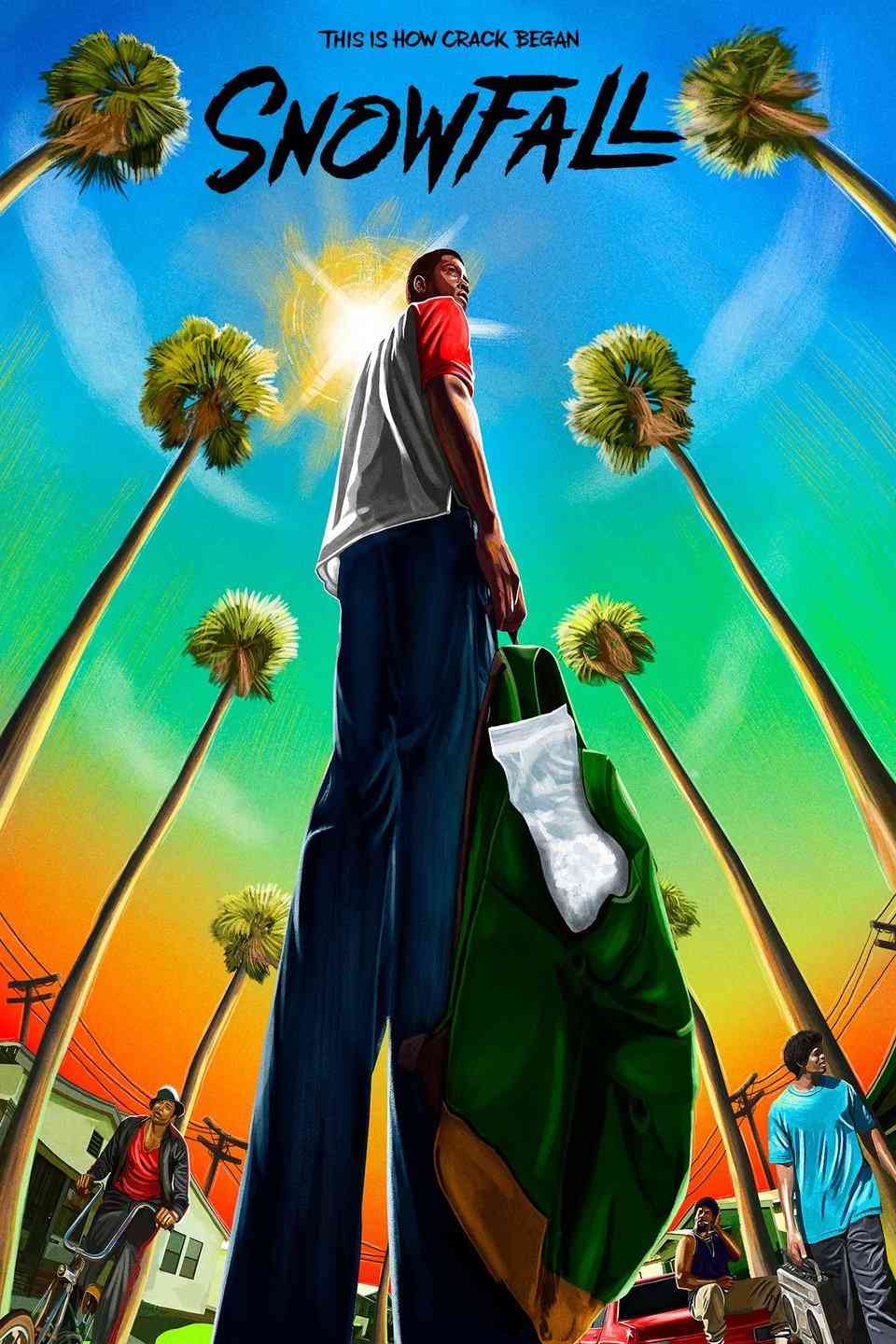 Rita Rucker (Acting for the Camera)is on Aspire TV's Endangered, and booked a Co-Starring role on the show Snowfall on FX.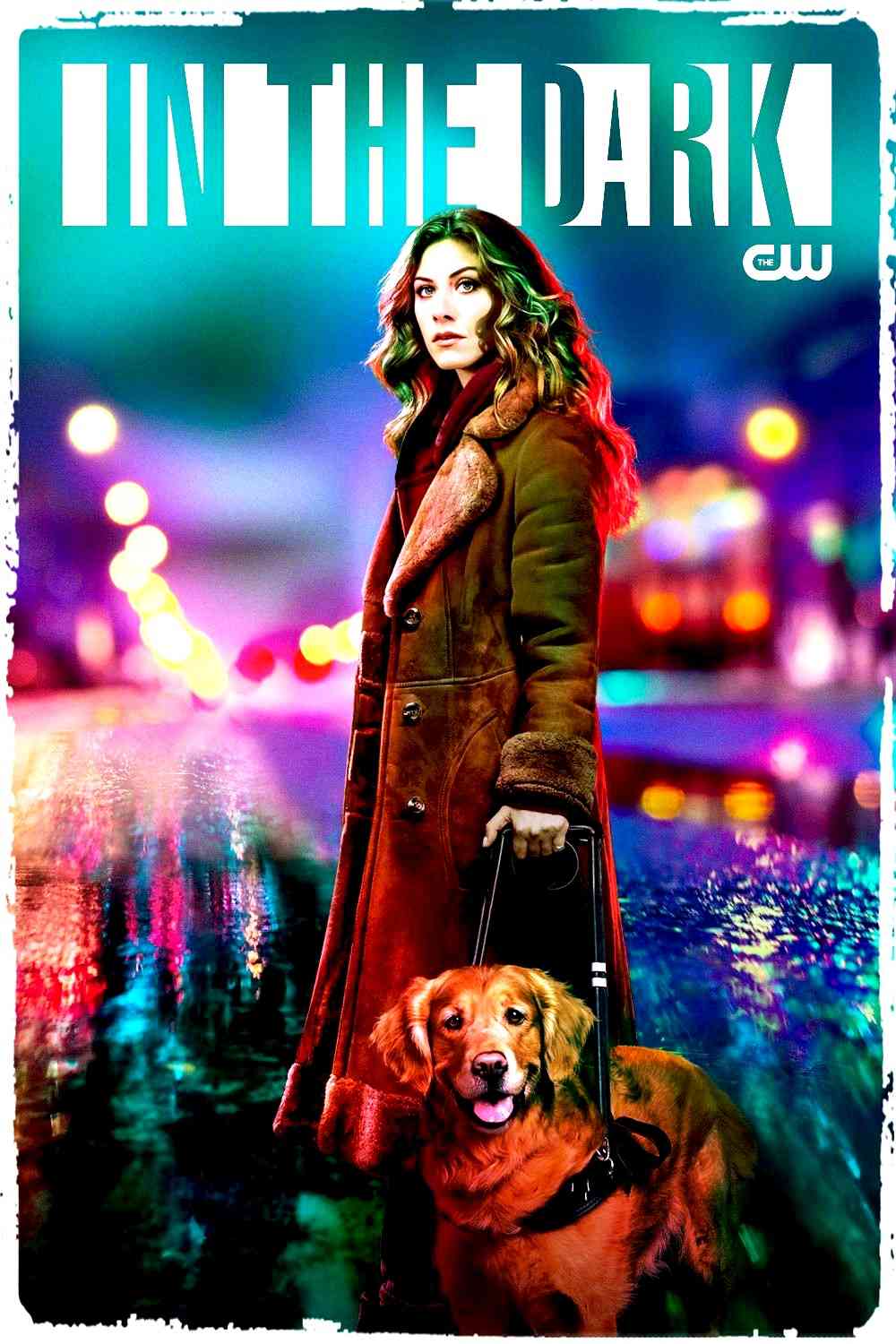 Sarah Link (Screenwriting, Writing for Television) wrote an episode of In The Dark (CW).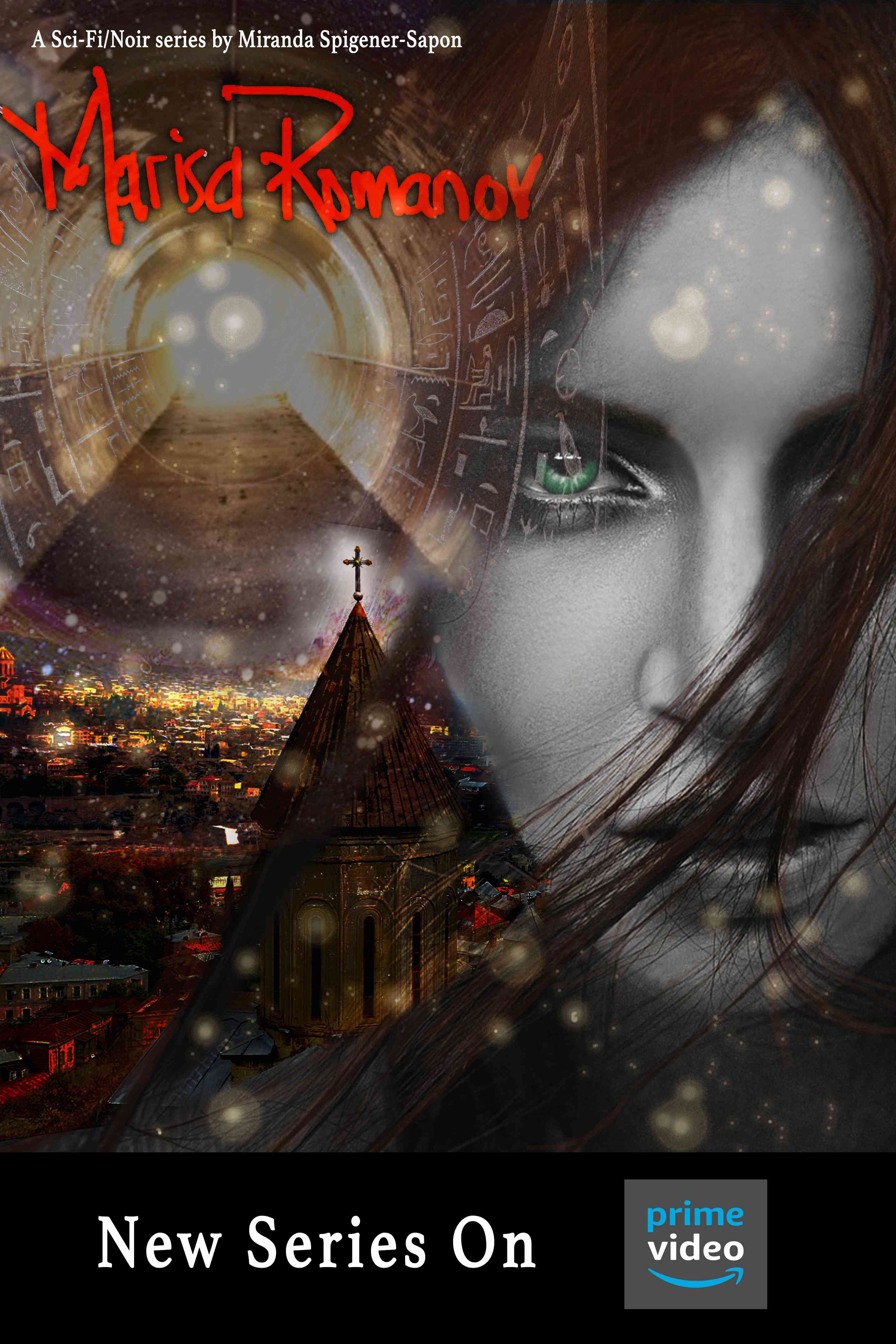 Lauren Packer (Writing for Television) co-wrote an episode of Marisa Romanov for Amazon Prime.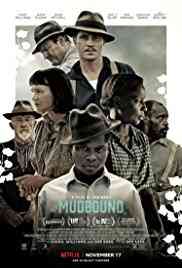 Sally Jo Effenson (Producing) was a producer on Mudbound.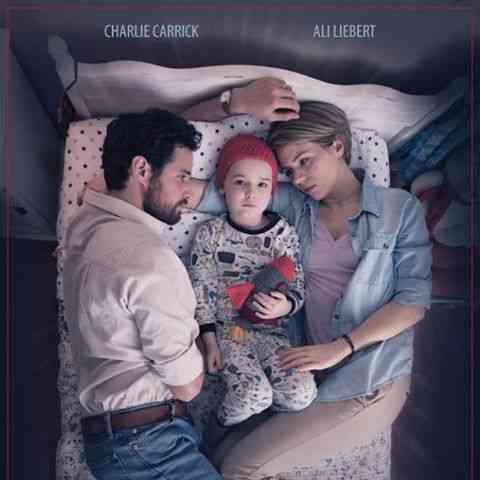 Daniel Hogg (Screenwriting) was executive producer on the feature film The Devout, which was nominated for the John Dunning Discovery Award at the Canadian Screen Awards (the Canadian Oscars). The Devout stars Charlie Carrick (Reign), Ali Liebert (Wonder, Ten Days in the Valley), and Gabrielle Rose (The Sweet Hereafter).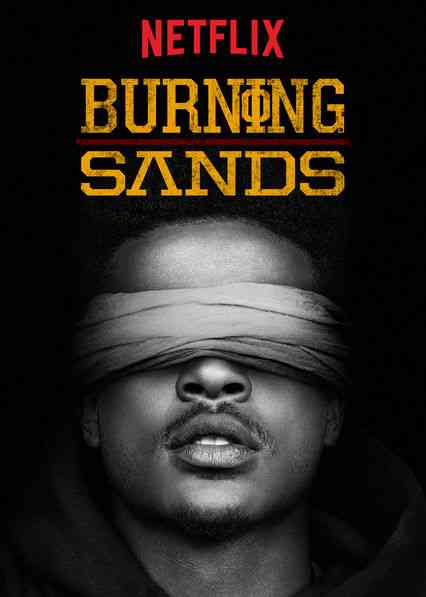 Stephanie Allain (Writing for Television) produced Burning Sands, which made it into the U.S Dramatic Competition at Sundance before being released on Netflix.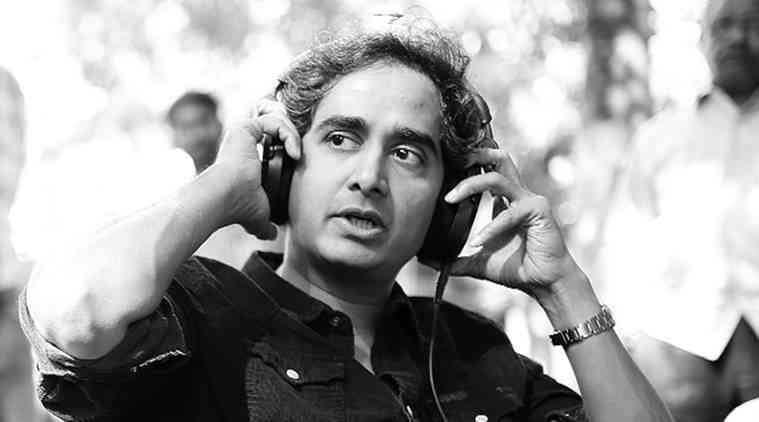 Kranti Kanadé's (Producing) groundbreaking film CRD opened in the US and India. Critics around the world are calling CRD "bold, brilliant & subversive, charming and fearless, and something that no Indian film has done before." "This astonishing film heralds the arrival of a bold new voice in world cinema where all limits are breached and boundaries crossed. Be prepared for a breathtaking journey, the likes of which you've never been on before."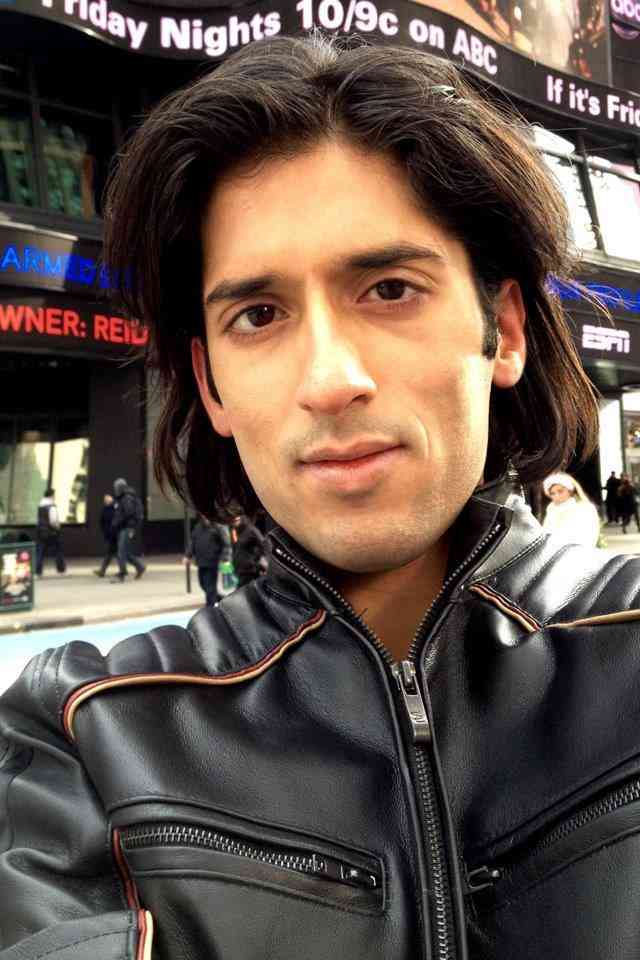 Rishi Chitkara's (Screenwriting) script codename: Santa has been optioned by USA Network/Universal Cable Productions for development as an original TV holiday special.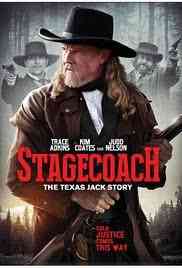 Jacob Nasser (Producing) was Executive Producer of 3 feature length films. Stagecoach: The Texas Jack Story starring Trace Adkins Judd Nelson & Kim Coates – US distribution by Cinedigm released in 20 cities theatrically, sold 75,000 in first 3 weeks. Running Away – starring Paula Tricky, Holly Deveaux, and William McNamara. My Daddy Is In Heaven –  starring Jenn Gotzen, Corbin Bersen, T.C. Stalling.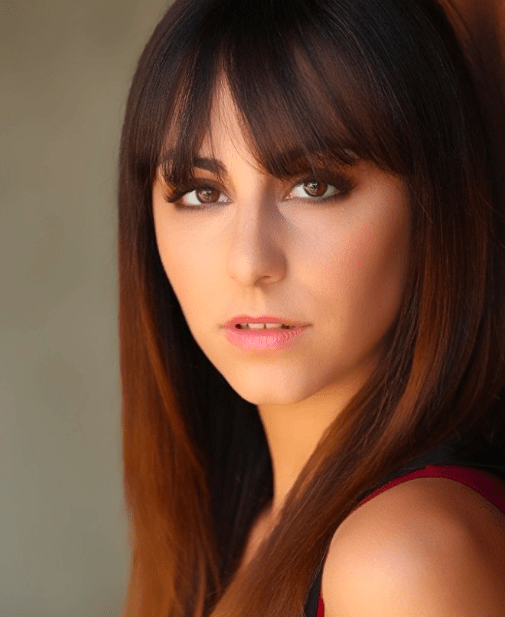 Rafaella Biscayn (Acting for the Camera, Producing) wrapped as SR on the dramedy pilot Dirty Laundry  which she co-wrote & produced, shot a supporting role in the thriller film Los Angeles Overnight featuring Lin Shaye (Insidious) & Peter Bogdanovich (The Last Picture Show) by Australian Director Michael Chrisoulakis,  has been in over 18+ commercials including a National Commercial Campaign for NESPRESSO with George Clooney, Danny Devito & Helena Mattson – directed by Grant Haslov (CAA), and booked an episode as co-host for Season 3 of Global Child TV's travel show, distributed on Iberia, British, Delta, Cathay, SAS, LATAM, Thai and Royal Jordanian airlines. She is currently one of the Lead Hosts of CockTales Series, a comedic female-driven talk show on SEEKATV!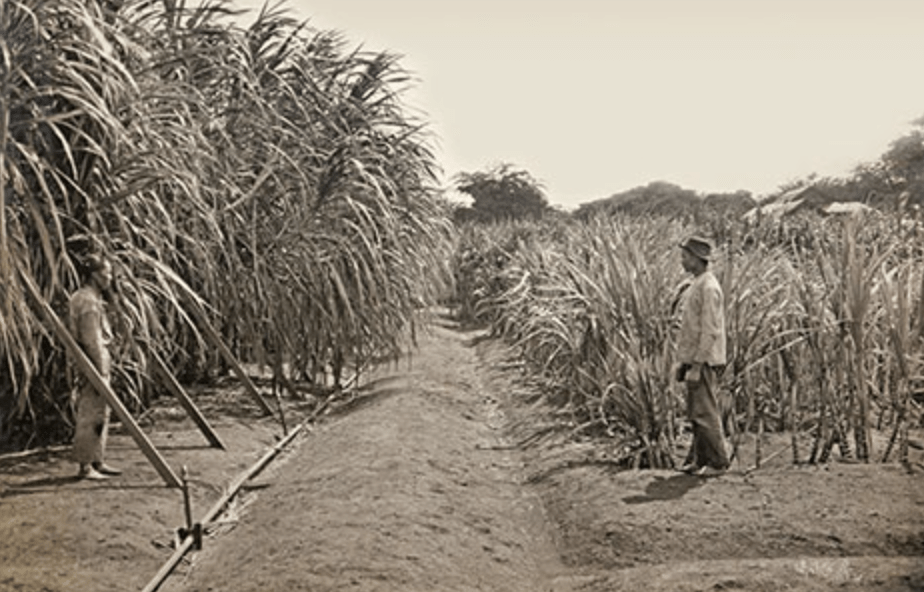 Maribel Apuya (Screenwriting) produced, directed and narrated The Sakada Series (34:44), three documentary shorts that capture the personal stories, struggles and successes of the Sakadas and of the second-generation Filipino Americans in Hawaii.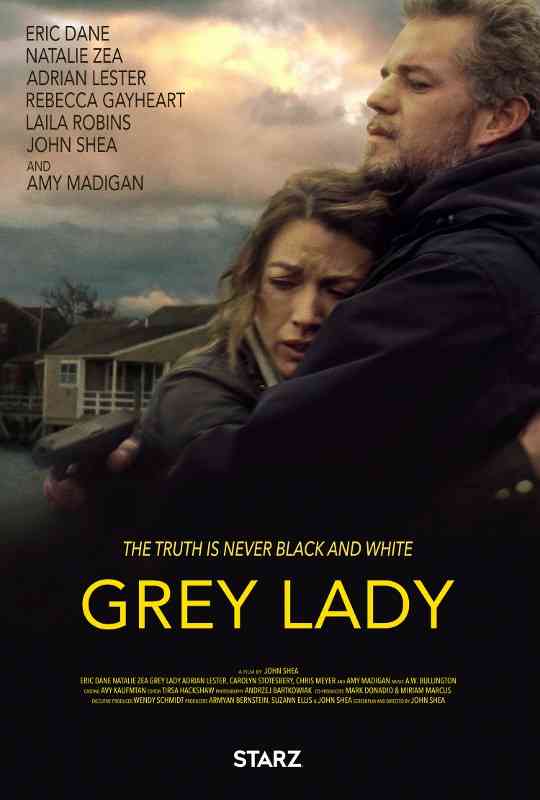 Jean Su (Producing) and A.W. "Tony" Scott's (Screenwriting, Writing for Television) Broadvision Entertainment, a production and distribution company, theatrically released its first feature film, Grey Lady.   Grey Lady was written and directed by John Shea (Southie), and stars Eric Dane (The Last Ship, Grey's Anatomy), Natalie Zea (The Detour, Justified) and Oscar-nominated Amy Madigan (Twice in a Lifetime, Places in the Heart, Field of Dreams, Gone Baby Gone).   Broadvision produced Grey Lady in association with Beacon Pictures, and Jean Su served as Executive Producer.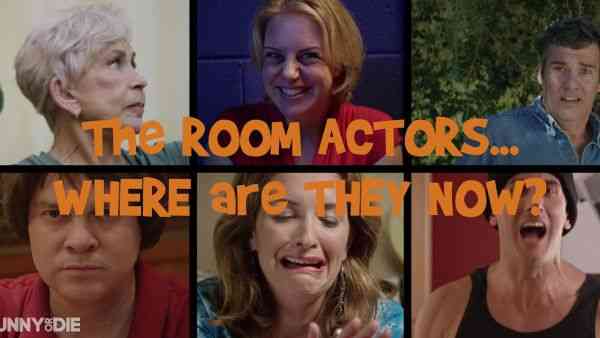 Robyn Osborne Paris (Screenwriting) wrote, directed and starred in The Room Actors: Where Are They Now? It premiered at Raindance in London, won Best Director at the Chicago Comedy Film Festival, and played in festivals all over the world before landing on the homepage of Funny or Die.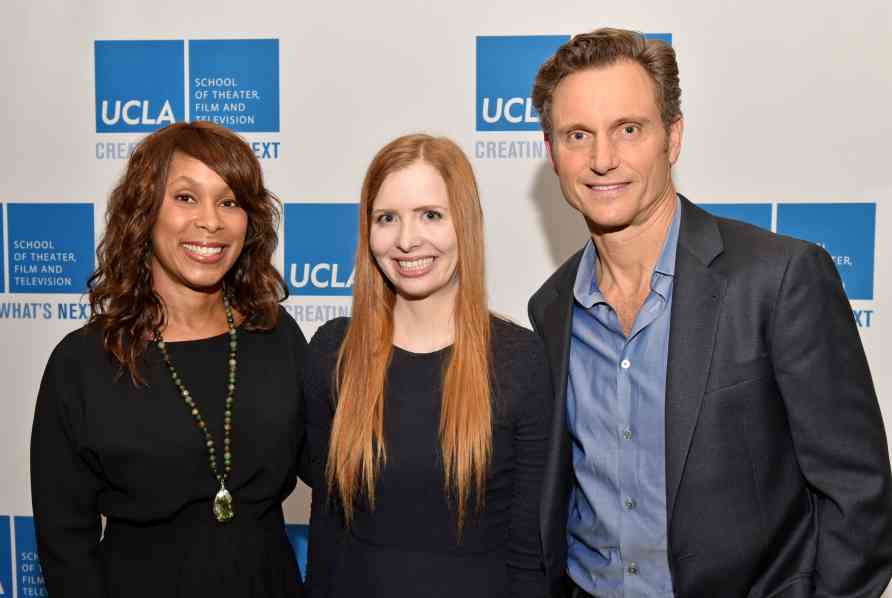 Liz Buda (Screenwriting) won first prize for excellence in dramatic writing for her script Zero Hour in the 62nd annual Samuel Goldwyn Writing Awards.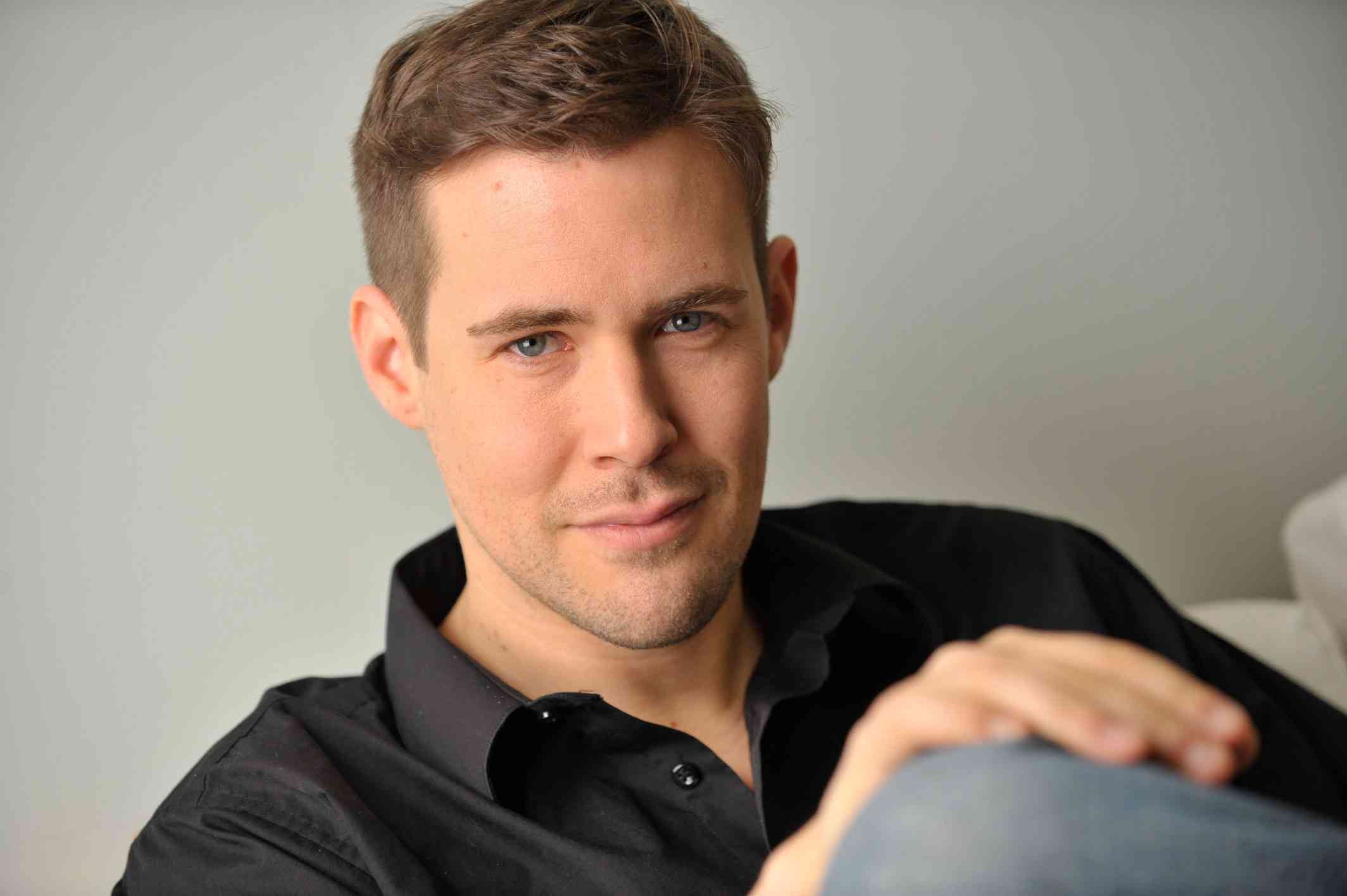 Joshua Koopman (Acting for the Camera) produced and acted in the feature film How to Rob, and recently appeared in commercials for: Boston Bruins, IBM, Dunkin Donuts, Maine Tourism Bureau, SAI Global, TJ MAXX, Total Wireless and NH Lottery.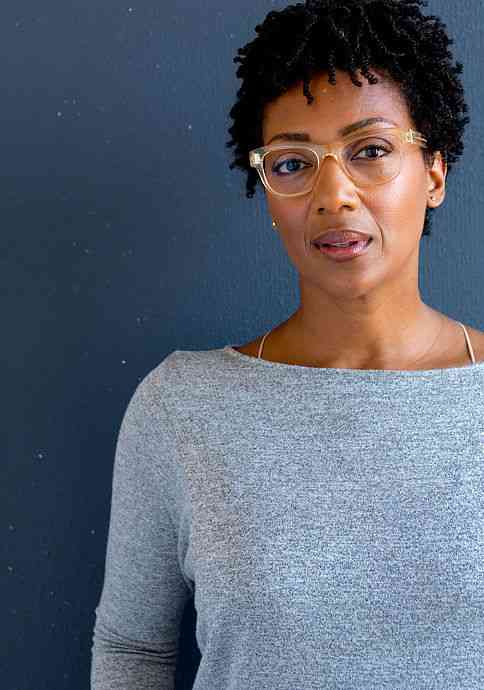 Tiwana FLoyd (Acting for the Camera) appeared in numerous shows and commercials, including Ryan Hansen Solves Crimes on YouTube Red, Disney's Raven's Home, Credit Karma, Ross Dress For Less, Sprint, a National Walmart commercial directed by Antoine Fuqua and in SHADE: A  Colorful Musical Comedy at Second City.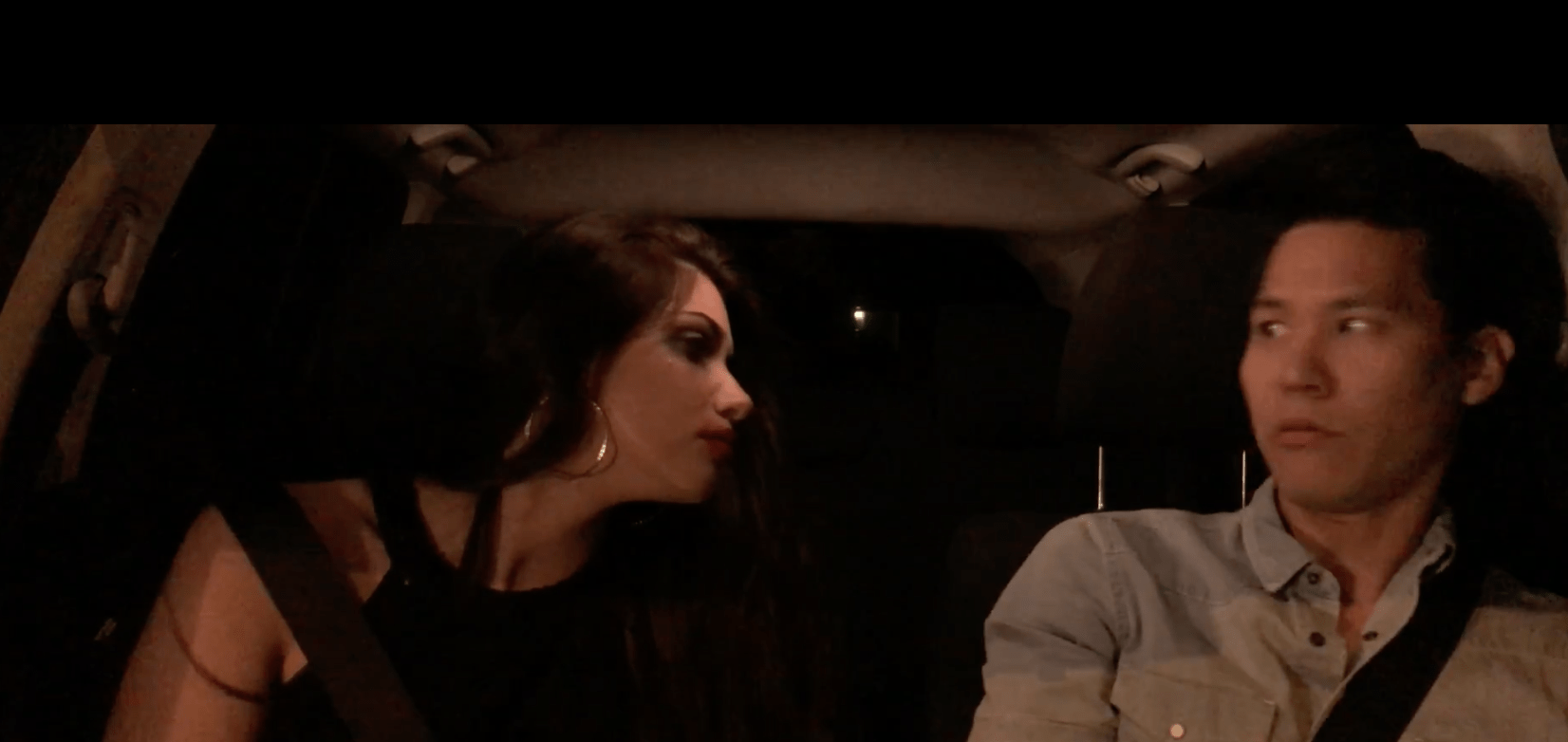 Lakpathy Wijesekara (Producing and Monetizing Your Digital Series) directed the feature film Star Rider and the web series Rydeshare Chronicles.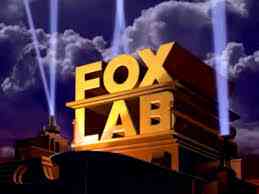 Liz Kelly (Screenwriting) is currently Manager of Creative Affairs for 21st Century Fox's Global Inclusion department, where she manages the Fox Writers Lab and Fox Directors Lab, Fox's pipeline programs for emerging, diverse television writers and directors.  In this role she also serves as a scout for diverse talent at numerous film and TV festivals across the country, including the New York Television Festival, where she judged the Independent Pilot Competition as a member of the JHRTS Next Generation Committee, and the ATX Television Festival, where she will be judging the TV Pitch Competition.  Kelly has served as an industry mentor at the NALIP Media Summit and at LA Skins Fest's Native American Writers Pitch Fest. She was invited to be part of Creative Artists Agency's "Amplify:  Next Gen" group of up-and-coming entertainment artists, agents, and executives.  Kelly is a member of the Junior Hollywood Radio & Television Society (JHRTS), and was chosen to be part of JHRTS' exclusive Mentorship Program.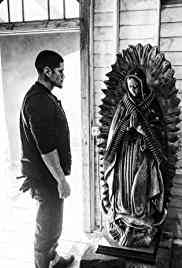 Sara Price (Screenwriting) is now Kurt Sutter's assistant. They've been developing projects and a new spinoff of Sons of Anarchy, Mayans MC.
Marissa Tam (Writing for Television) was staffed on the Blacklist.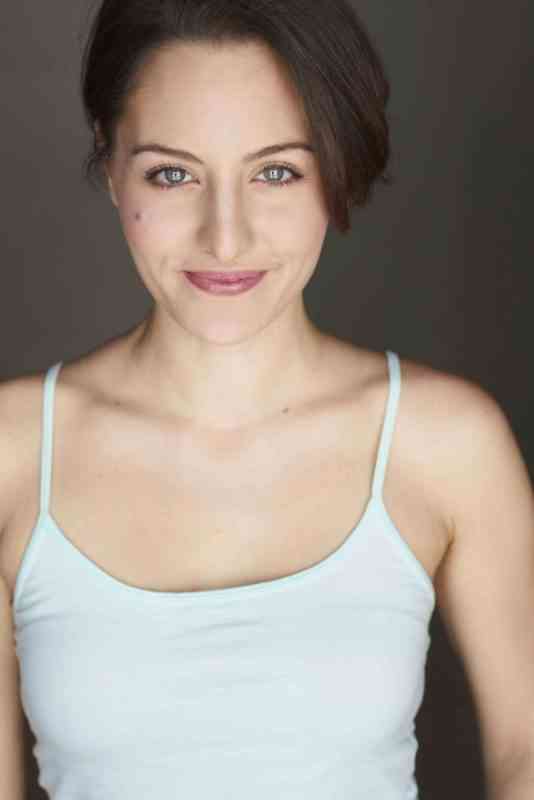 Ioanna Meli (Acting for the Camera)  starred in a viral youtube video Ascendance with Dwayne The Rock Johnson, an Auschwitz documentary produced by Steven Spielberg, narrated by Meryl Streep and directed by James Moll, and commercials for Babbel and Visa-Commerce. She was a lead in the drama pilot Dirty Laundry, and the short films Isabel (with Jamie Donnelly) and Life in Color.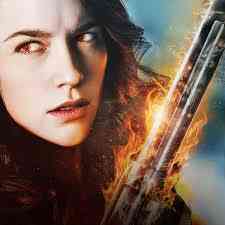 Caitlin Fryers (Screenwriting) wrote for the show Wynona Earp on SyFy.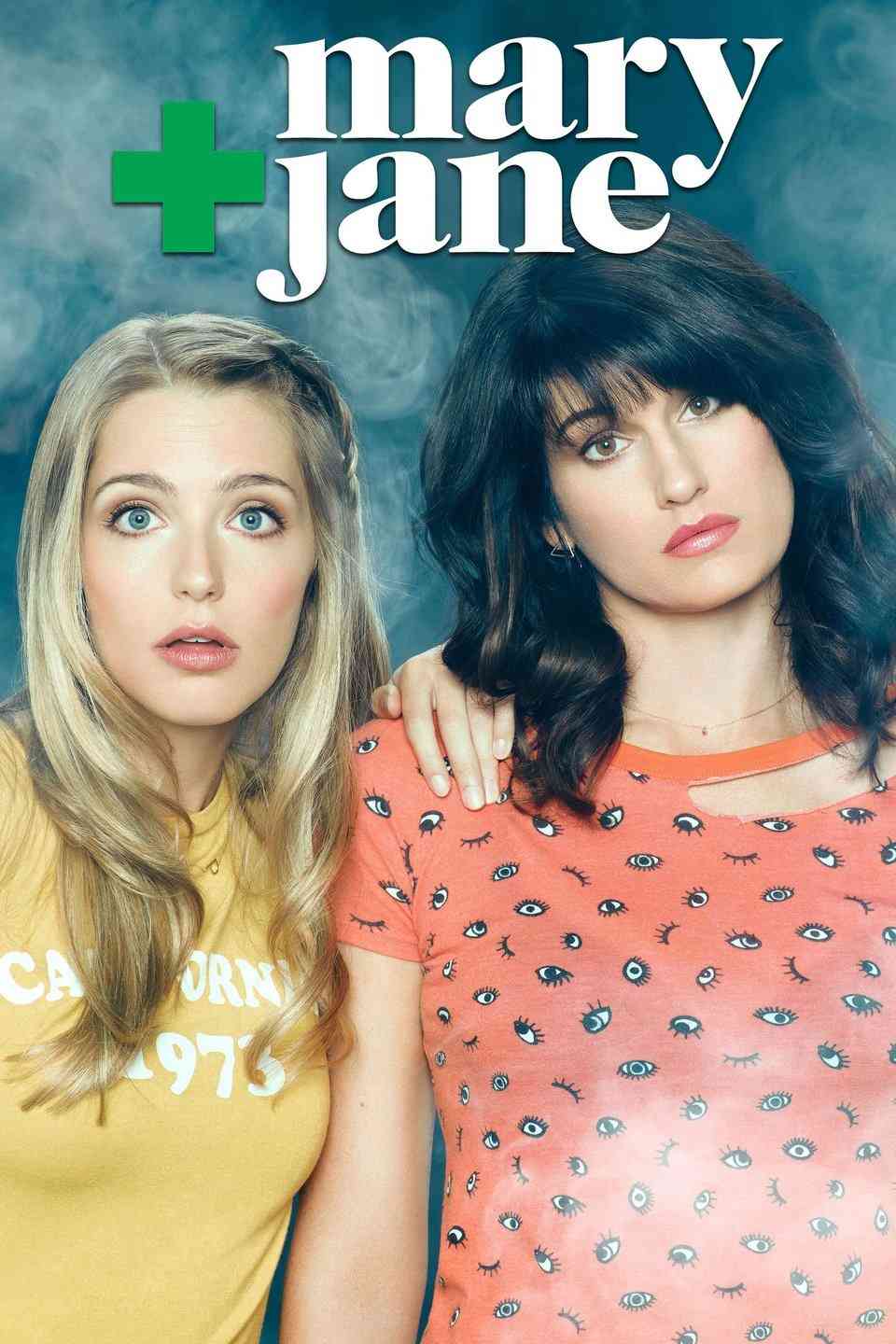 Jaimie Uyreshiro (Writing for Television) wrote an episode of MTV's Mary + Jane .
Barbara Curry's (Screenwriting) thriller script The Boy Next Door was produced by Jason Blum/Blumhouse and starred Jennifer Lopez . Her screenplay Anything for Love premiered on the Hallmark Channel.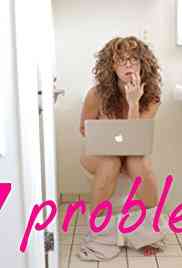 Lisa Ebersole (Screenwriting) wrote, directed and produced her hilarious new web series 37 Problems.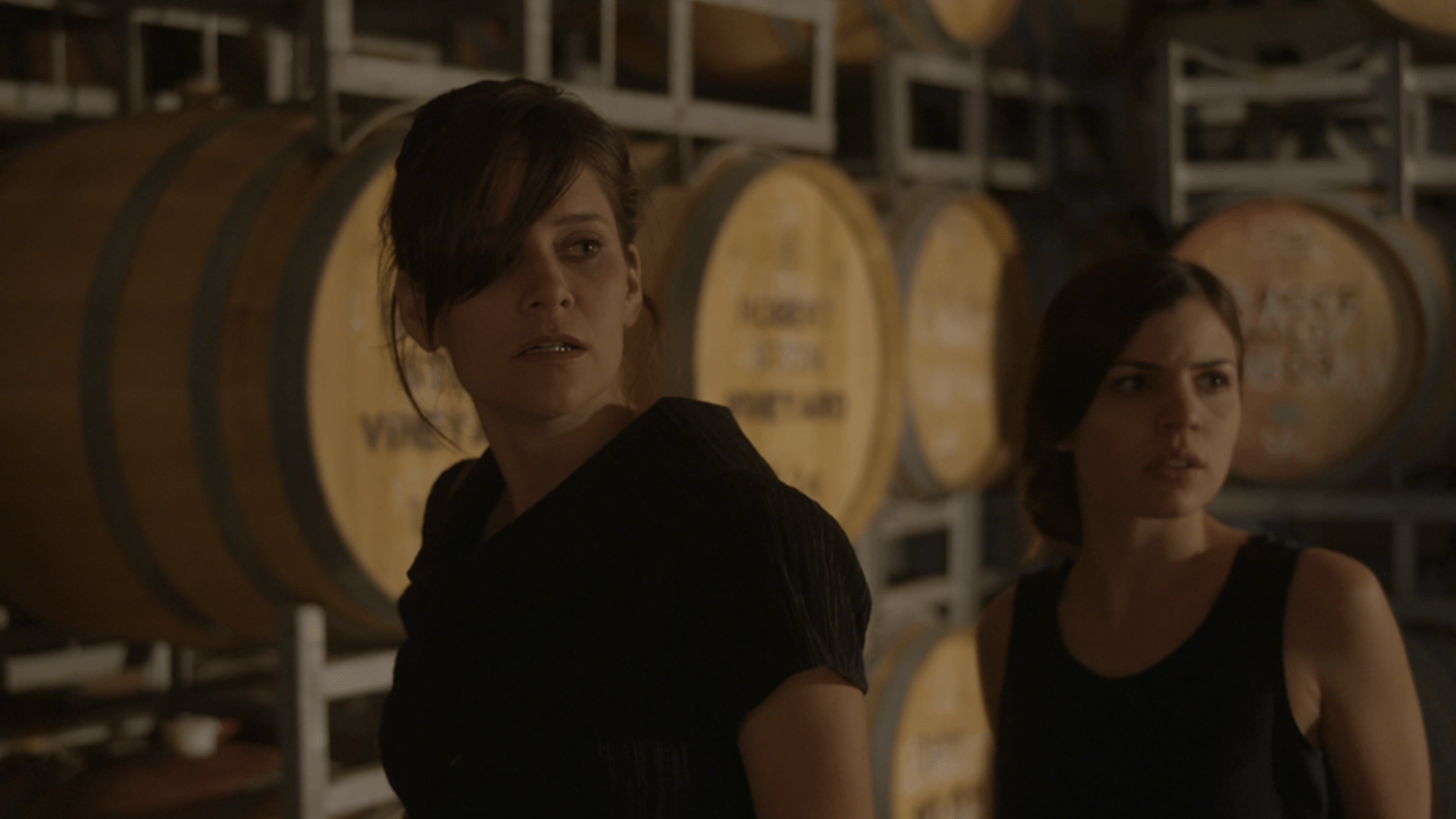 Megan Rikos (Screenwriting) premiered her feature film Crushed at the Montreal World Film Festival. The script was written in John Sweet's screenwriting workshop.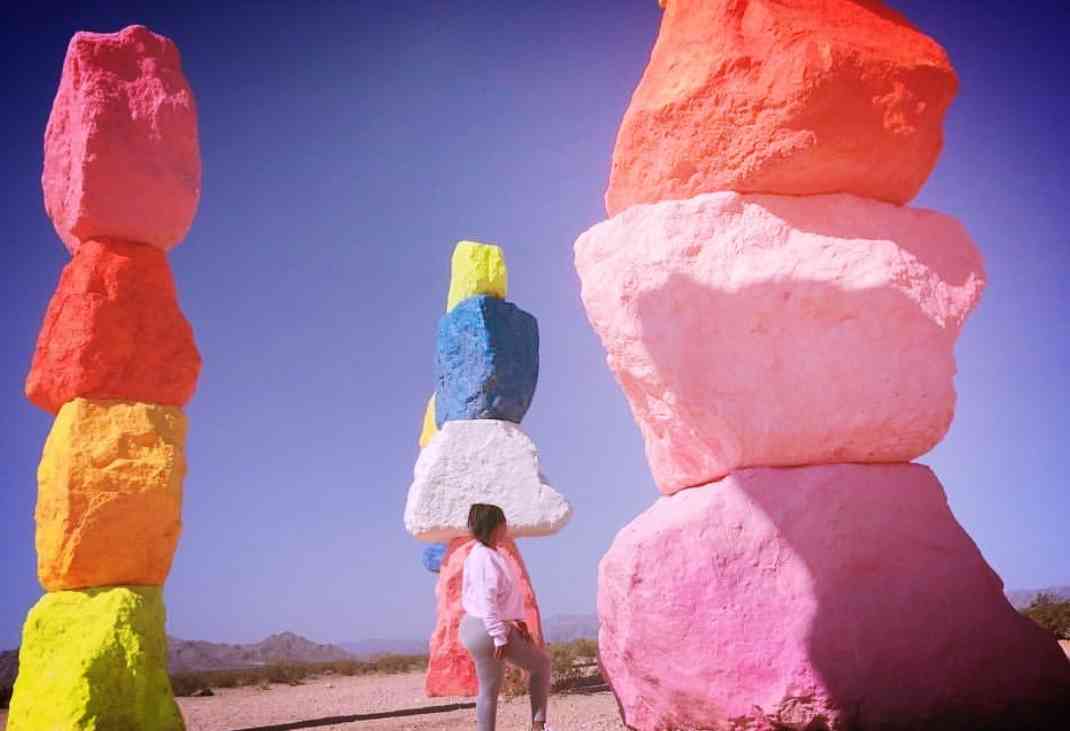 Jaia Thomas (Producing) launched a management company for influencers called The Presley Group and produced 9 Rides, a feature film made entirely on the iPhone which premiered at South by Southwest.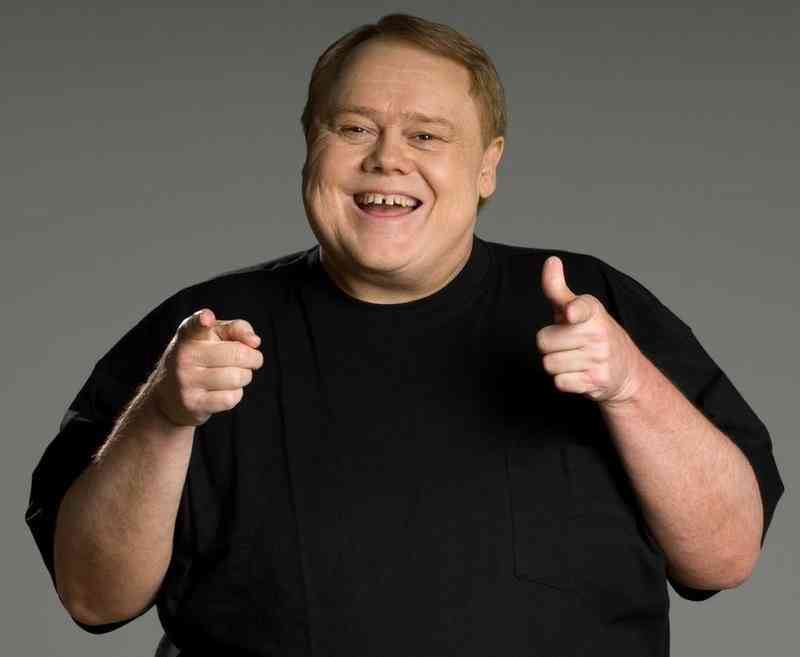 Nicole Favale (Producing) is an Associate Producer on the new comedy special Louie Anderson: Big Underwear.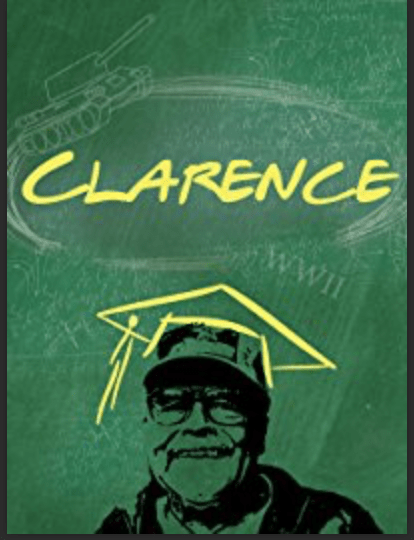 Kristin Catalano (Screenwriting) wrote, directed and produced the award-winning documentary Clarence. After being in 15 film festivals, it was picked up by Indican Pictures and is now streaming.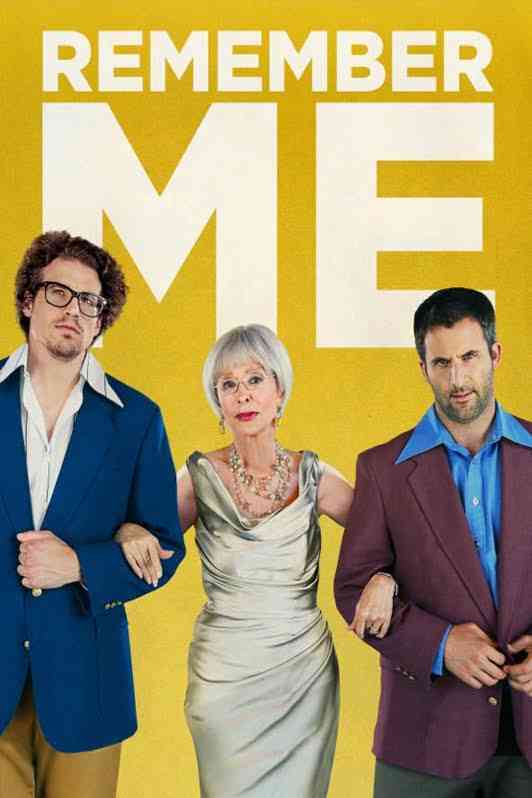 Nanou Matteson ( Screenwriting) co-founded Sparklight Films, a San Francisco Bay Area entertainment production company that champions and produces award-winning female-driven projects, including East Side Sushi, winner of 13 Audience/Best Narrative/Best Screenplay/Jury Awards and distributed by Samuel Goldwyn and Sony Pictures Home Entertainment; Carrie Pilby, starring Bel Powley, Gabriel Byrne and Nathan Lane, which premiered at the Toronto International Film Festival and was distributed by The Orchard; and Remember Me, starring Academy Award® winner Rita Moreno.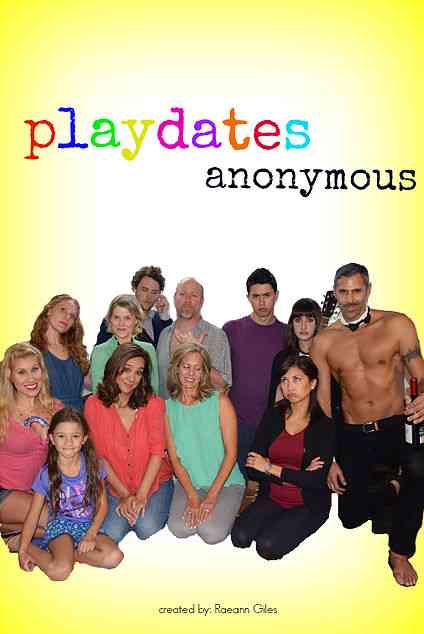 Raeanne Giles (Acting for the Camera, Screenwriting) wrote and produced a new web series Playdates Anonymous. It was nominated for Best Comedy for Vancouver Web Fest and also chosen as an official selection of Rome Web Awards.  Eliana Rosen (Acting for the Camera) is also a main actor in the series.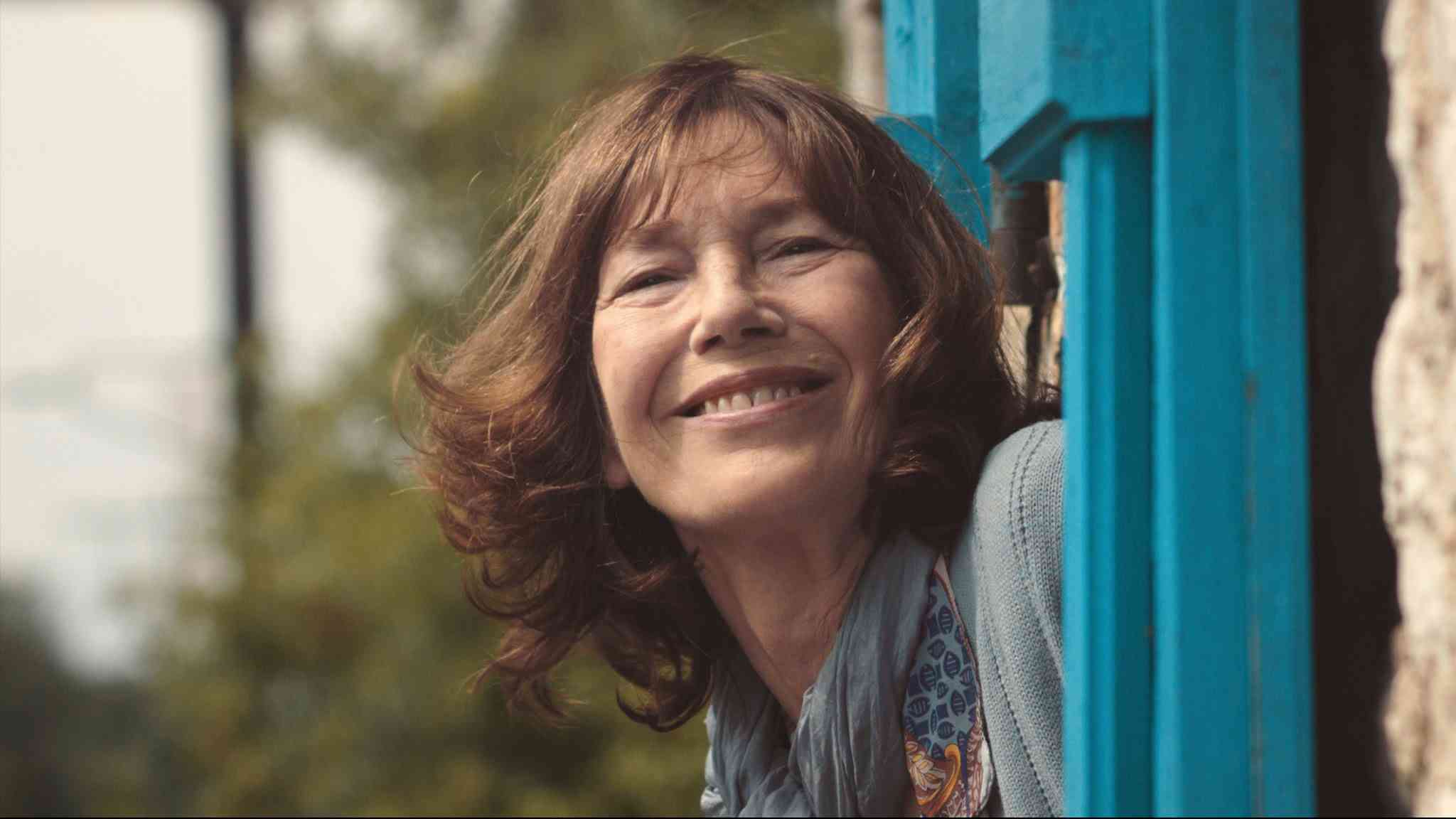 Jean de Meuron (Producing) is credited as Executive Producer on the Oscar nominated La Femme et le TGV.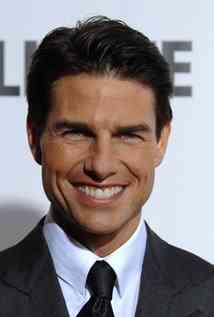 Dan Mazeau (Screenwriting) was hired to write a feature for Tom Cruise.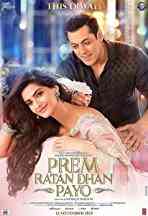 Kovid Gupta (Producing) was Assistant Director on Prem Ratan Dhan Payo – the 4th highest grossing film in India of all time. He's also the Script Head on a prime time soap opera called Bahu Hamari Rajni_Kant. and recently authored a book (published by Harper Collins) called Kingdom of The Soap Queen: The Story of Balaji Telefilms, a non fiction book on one of India's leading movie and TV studios.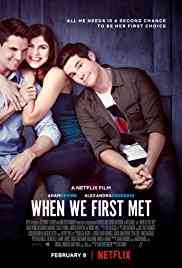 Adam Saunders (Producing) produced When We First Met, starring Adam Devine, Alexandra Daddario and Shelley Hennig, About Alex with Ed Zwick and Marshall Herskovitz, starring Aubrey Plaza, Jason Ritter and Maggie Grace, Family Weekend starring Kristin Chenoweth, Matthew Modine and Olesya Rulin, and Shimmer Lake starring Rainn Wilson and Ron Livingston.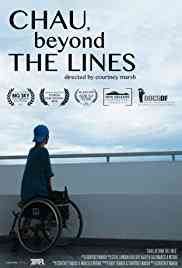 Marcelo Mitnik (Screenwriting) is credited as Executive Producer and Story on the Oscar nominated Chau, Beyond the Lines.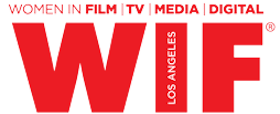 Liz Snyder (Writing for Television)  was a finalist for the Sundance Episodic Story Lab, a participant in Women in Film + The Black List Episodic Lab, a Quarterfinalist, Cinestory TV/Digital Fellowship, and her two Scripts, Derailed and The Troubles were selected for the ATX Festival/Black List TV staffing consideration partnership.
Marine Flores-Ruimi (Screenwriting) and Sarah Farkas (Writing for Television) have been nominated in the 2022 Berlin TV Series Festival's "Best Series" category for their 6 episode hour crime series Off Season. The series has also been selected in French Competition at the International TV series festival Series Mania. The show will air in France this September.
Mark Keavney (Screenwriting) sold his script Echo Base, which he wrote in Wendall Thomas' class in the program. It's now in preproduction with Cartel Pictures.
Chanté Bowser (Acting for the Camera) recently starred in Christmas in Pine Valley. 
Bo Yeon Kim (Screenwriting) is a writer/producer on Star Trek: Discovery.
Danesh Razvi (Acting for the Camera) appears in Modern Love: Mumbai, an Amazon Original Series.
Rita Rucker (Acting for the Camera ) appeared in Angie: Lost Girls.
Marissa Tam (Writing for Television) wrote an episode of CSI: Vegas.
Rocco Pucillo (Screenwriting) wrote for Middlemost Post. 
Saeed Crumpler (Writing for Television) co-wrote an episode of Flatbush Misdemeanors for Showtime.
Micah Cyrus (Screenwriting) wrote for All American on the CW.
Mariam Meliksetyan (Acting for the Camera) appeared in and narrated Lazy People which was officially selected for the SR Socially Relevant Film Festival in New York City. The short film was also a part of the official selection for the 24th Annual ARPA International Film Festival. In addition to narrating the film in English, she also plays an Armenian-speaking role. She also co-starred in the comedy feature film 10E which had a theatrical release and is now streaming on Amazon Prime.
Sam Jay Gold's (Writing for Television) one-hour adventure/drama TV pilot, Converso, became the #1 rated pilot on The Black List. His new Podcast Musical about the End of the World, Newts!, has been recommended by Vulture, The Guardian, NPR, the CBC, and the LA Review of Books — and called "the most interesting musical podcast since the invention of musical podcasts" by Deutschlandfunk Kultur. Newts! is arguably the hottest amphibious dystopian podcast musical of the summer.
Heidi Hornbacher's (Screenwriting) short film Arrow won best short doc at the Malibu film festival.
David Suwarto (Producing) is currently producing TV soaps for SCTV, an Indonesian TV station and a few series for Vidio, a streamer in Indonesia, including: Garis Cinta (Line of Love), Roda Roda Gila (Crazy Wheels), Love Story the Series, Cinta Setelah Cinta, Buku Harian Seorang Istri (Diary of a Wife), Kupilih Cinta (The Choice), DJS The Movie, Code Helix, a webtoon adaptation webseries and Dilema, a drama webseries.
Jamison McDermott (Acting for the Camera) signed with Momentum Talent in LA, officially joined SAG, and has appeared on Power Book IV: Force on Starz and Never Have I Ever on Netflix.
Jonathan Dennill (Producing) was promoted to Senior Producer, Social & Digital for entertainment agency And Company.
Jennifer Young (Acting for the Camera) shot commercials for Cox Communications and McDonald's.
Rodrigo Carvalhedo (Writing for Television) wrote for Moonbug on CoComelon Story Time. He's currently producing and directing his first short film Wishful Thinking.
Khalid Abdulqaadir (Screenwriting) was accepted into the 2022-2023 Writers Guild Foundation Veterans Writing Project.
Destiny Macon (Screenwriting) was a finalist for the HBO's American Black Film Festival's Annual Short Film Award for her film Talk Black. The film, which she wrote and directed, has also been accepted at The Martha's Vineyard Film Festival and the Micheaux Film Festival.
Sy Huq (Producing) produced The Journey with studios Toei Animation (Dragon Ball Z, One Piece) and Manga Productions for Sony Pictures on Crunchyroll. It's the first animation feature collaboration between Japanese and Saudi animation studios in history. It's been dubbed in over six languages, with a stellar cast including Jackie Chan, Chris Judge (Kratos, God of War), Chris Sabat (Vegeta, Dragon Ball Z), Johnny Yong Bosch (Kaneda, Akira), Bryce Papenbrook (Eren, Attack on Titan), and many more. He also produced Oh, Mighty Ocean, starring Jack Griffo (The Thundermans), Peyton List (Cobra Kai), and Jacob Bertrand (Cobra Kai). It's been picked up by Omeleto, Shorts.TV, and Gonella for distribution.
Chas Jackson (Writing for Television) was staffed on season 5 of Grownish.
Sarah Chrisina Polhaus (Screenwriting) and Kristin Tegtmeier Higgins (Screenwriting) teamed up with for their short film The Boy's Gone, with Kristin as EP/Producer and Sarah as Writer/Director. It was an official selection and screened at the Austin Film Festival 2021, and also won the Fade in Awards grand prize for best short film and the Los Angeles International Film Festival for best short.
Tim O'Leary's (Writing for Television) Demonhuntr aired on hereTV, and received a green light for another limited series.
Patricia Mizen (Acting for the Camera) appeared on For All Mankind, Promised Land, 9-11 Lone Star, and BoyTalk.
Madeleine Holly-Rosing (Screenwriting) produced Boston Metaphysical Society: The Ghost Ship, her first audio drama, based on her successful graphic novel series.
Bryerly Long (Acting for the Camera, Screenwriting) starred in Rescued, a film by fellow UCLA Screenwriting graduate Michael Justin Moynihan, and played a supporting role in Aisle 2 by Napiera Groves Boykin. A feature script she wrote in the program, Armstrong in Hanoi, is on Coverfly's Red List and Top 20 Family Feature of the Month.
Lakpathy Wijesekara directed the film Free By Noon starring John Eisen, Raechel Wong, Justine Herron and  Melissa Howell.
David Matthew Barnes (Screenwriting) made the quarterfinals for Screencraft's Feature Screenplay Competition.
Tsismari Kshutashvili (Acting for the Camera) created the International film production company Kiseki Pictures, based in Tbilisi, Georgia. The company has already produced 1 feature and 3 short films – all directed by emerging female directors.
Ahuatl Amaro (Writing for Television) is directing Warehouse, a workplace comedy about four LGBTQ friends.
Helene Gombert (Writing for Television) had her script Flight 912, which she wrote during the program, optioned by a French production company.
Michael Buhlman (Producing) produced Shellfish, which won Best In Fest 10 times, amongst many other laurels for acting, screenplay, directing, and original music. Earlier this year it got picked up by Freestyle Digital Media for VOD release. He completed principal photography on feature Captain Tsunami's Army, starring Madeleine McGraw (The Black Phone).
Raeann Giles (Acting for the Camera) wrote, directed and starred in the feature Angel. It's been acquired by Freestyle Digital Media for release on Amazon, iTunes, ATNT U-Verse, DirectTV, iNDEMAND (Spectrum,Comcast), Vudu, Google Play, You Tube Movies, Xbox, Vubiquity (Verizon Fios) and Hoopla Libraries.
Alia Amzeid (Screenwriting, Writing for Television) and friend collaborated on a short storyreel called Toro and were awarded the Story Xperiential Best Storyreel from Pixar. Alia's short script You Are (Not) Alone was ranked as a quarterfinalist in the Killer Shorts Horror Short Screenplay Competition and is currently being developed into a short film.
Jaime Estepa (Writing for Television) was awarded a Manuel G. Flores Prize by Philippine American Writers and Artists, Inc (PAWA), a scholarship to attend the 2022 VONA/Voices Workshop for writers of color as a playwriting fellow.
Olivia Haller (Writing for Television) made the quarter finals for the Screencraft Screenplay Competition with her half hour pilot Friendmance.
Skye Emerson (Screenwriting) made it to the top 1% of all scripts at The Best of Stage 32.
Christine Rodriguez (Screenwriting) was accepted into the Norman Jewison Writers' Lab at the Canadian FIlm Center.
Kenya Collins' (Screenwriting) script First Blooded was selected as Finalist for The Blacklist Women in Film 2022 Feature Residency. Her TV drama pilot The Saint advanced to the quarterfinals of the Golden Script Competition.
Michael Sturgis (Screenwriting) wrote, produced and starred in the short film Every Other Week – it premiered on Short of the Week, and is a Vimeo Staff Pick.
Vitor Cardoso's (Screenwriting) short film Edward was selected for more than 10 festivals, winning Short Film Factory in San Francisco and getting an Honorable Mention and Nomination as Best Script at Prague International Indie Film Festival (Czech Republic).
Brandon Tyson's (Screenwriting) My Mother, Creator, Destroyer, written in the program, is a quarterfinalist in the Script Pipeline competition.
Anu Sukhdial (Screenwriting) was one of eight female feature writers selected for Athena Writer's Lab, a Finalist for the Chinonye Chukwu Emerging Screenwriter Award, and a Finalist at Stowe Story Labs.
Brea Angelo's (Screenwriting) The House on Felicity Street, written in the program, is a quarterfinalist for this year's PAGE awards.
Jack Gorman (Screenwriting, Writing for Television) and Shannon Walsh (Screenwriting, Writing for Television) had two scripts make the quarterfinals at Page International this year: Patriots and Tyrants and Whiskey and Words. Whiskey and Words is also a quarterfinalist at Screencraft.
Trevor Mak's (Writing for Television) biopic teleplay Hedda: From Under the Hat was a Semi-Finalist at the Filmmatic Drama Screenplay Awards.
Matthew Domenico's (Producing) dark comedy coming of age pilot Nutt To Butt, set in Marine Corps. bootcamp, received a Remi Award from Worldfest and was a Finalist at Big Apple Film Festival. His narrative short about military sexual trauma, Contact 360, has been Officially Selected by the Beverly Hills Film Festival. His podcast The Foxhole Podcast made Miami Webfest.
Moon Yun Pellerin (Screenwriting) was accepted into the Sundance Collab course in screenwriting with a script she wrote in the program as her writing sample.
Marine George (Acting for the Camera) starred in the feature film Fried Barry, which was selected for the Cinequest Film Festival.
Selina Ringel (Producing) appears in the upcoming 39 Weeks.
Micah Cyrus (Screenwriting) was named one of Austin Film Fest's 5th Annual Screenwriters to Watch.
Franck Gombert (Writing for Television) sold a 10X30mn fictional podcast (post-apocalyptic horror show) to Audible originals France.
Jessica Rowlands (Screenwriting, Writing for Television) was the first person in the history of the Professional Programs to win both the Best Screenplay and Best Drama Pilot, in consecutive years, in the annual Professional Programs Competition.
Mikhael Bassili (Screenwriting, Producing) wrote, developed, financed, produced, and inked a worldwide distribution deal for his first feature film, Baby Money.
Hieu Gray (Producing) recently completed the short food documentary Quan 13 about the Vietnamese Diaspora in Paris told through the lens of food.
Anna Keizer (Writing for Television) wrote and executive produced She Had It Coming, Gedde Watanabe's directorial debut. Skylar Shock (Acting for the Camera, Producing) executive produced as well and appears in the film with Kurt Kanazawa (Acting for the Camera) and Renata Ribeiro (Acting for the Camera).
Rogan Christopher's (Screenwriting) CODA was released on Amazon.
Noushin Jahanian's (Screenwriting) script The Start Up sold to eOne for low six figures
Dave Johnson (Screenwriting) signed an overall deal at Nickelodeon where he'll be writing, producing and developing their new animation slate.
Kelly Sorrenti (Acting for the Camera) appeared in the series Stories From Our Future, on Netflix and YouTube, and Matthew Weiner's The Romanoffs for Amazon.
Amber Alexander (Screenwriting) was selected as a Black List feature lab fellow, a top 50 Nicholl Fellowship semi-finalist and was hired by Mad Samurai Productions for a feature film/book adaptation called ZED. Her latest gig, adapting best-selling author Christopher Golden's book Snowblind for a feature film, was announced by Variety.
Sarah LeJeune (Acting for the Camera) stars in the feature film Fat Chance, now streaming on Amazon.
Bessy Adut (Screenwriting) and Xenia Puiggros (Screenwriting) won the Best Screenplay award and Best Second Film Overall award at the Feel the Reel International Film Festival with their film Escape Room. Brandon Miree(Producing, Writing for Television) was a producer on the project.
Tiauna Jackson (Producing, Screenwriting) runs an Entertainment Management Agency that was recently listed in the NY Times.
Saint Thompson (Acting for the Camera) booked a supporting role in the feature film Hollywood, which is now in post-production.
Rachel Hroncich (Writing for Television) is in development at Thunder Road (John Wick, Sicario) with Hooked, a pilot she wrote during the program.
Patricia Mizen (Acting for the Camera) was a supporting role in Killer In-Law on Lifetime, booked a series regular in the Judgement Call web series, performed in The Journey of the Little Prince at the Hollywood Fringe Festival and Irrational Emergency at Second City Hollywood. Her film Fly Right, which she wrote, directed and acted in won Best Family Film at the Olympus Film Festival.
Vitor Cardoso (Screenwriting) wrote and Directed a short movie called Fly A Way in LA which was selected by the NY LA International Film Festival.
Jason Sleisenger (Acting for the Camera) did a Regal Cinemas Moviebill AR (Augmented Reality) promo/commercial which airs at Regal Cinemas Nationwide before every feature film.
Marisa Luz (Screenwriting) shot an 8 episode web series called Sycamore Valley, starring Rachel Hroncich (Writing for Television).
Julie Anne Wight (Writing for Television) wrote for 5th Ward for the Urban Movie Channel.
Ivon Millan (Acting for the Camera) secured a spot in the feature film Do Not Reply starring Jackson Rathbone from Twilight.
Roy Zafrani (Screenwriting) recently won Best Screenplay Short award at LA Indie Film Fest, and another award at the Social Machinery Film Festival in Italy for his script Over the Wall.
Nada Djordjevich (Screenwriting) adapted Common Ground, a feature that she wrote during the Fall Semester at the UCLA TFT Professional Program, into a short for directer Lisa Ginsburg.
Lorelei Ignas (Writing for Television) is now a writer at NBC's Writers on the Verge.
Sharon Rapose (Screenwriting, Writing for Television) produced and edited Konnichiwa Brick Lane.
Samantha Bowling (Acting for the Camera) co-starred in the indie feature film Back to Awesome, which was released on Amazon and iTunes.
Madeleine Holly-Rosing (Screenwriting) guest lectured at Dreamworks on crowdfunding and was interviewed in an article about crowdfunding in the Berlin Film Festival Magazine.
Christine Roney (Screenwriting) published her novel, Beyond Stone, based on one of the loglines she created in the program.
Jen Tousey and Darren Fitch (Producing) wrapped principal photography on an inspirational short film.
Geetika Budhiraja (Screenwriting, Acting for the Camera) produced, wrote, directed and acted in the film Naked for the 48 Hour Film Project. Her film made it to the top films of the festival. It was screened at the LA LIVE, Regal cinemas.
Bryan Kett (Writing for Television) won the Slamdance award for best original teleplay with a pilot he wrote in our program. Slamdance received a record-breaking 3,600 submissions for the Writing Competition.
Sarah Polhaus (Screenwriting) won the Austin Film Festival in the short category for her script FutureHealth.
Davina Willett (Writing for Television) won Best TV Pilot teleplay contest at LA Femme International Film Festival.
Heather Faris (Screenwriting) won the Page Awards (Action/Adventure) and was a Semifinalist for the Nicholls Fellowship with her feature script Ripple.
Heidi Nyburg's (Screenwriting and Writing for Television) pilot Silicon Curve won Script Pipeline's First Look contest. Her pilot Aeternum was a finalist in Script Pipeline's TV Writing Contest. Both were written in our Writing for Television workshops. Her feature Just Be Cool was Scriptapalooza Semifinalist, Quarter Finalist Final Draft Big Break, and her feature Meeting Lorne Michaels was Semi Finalist Final Draft Big Break.
Matt Clingempeel and Brendan Vogel (Screenwriting) were finalists in the Spotlight Screenplay Competition. Brendan completed the first draft of the script during his time in UCLA's Professional Program under the guidance of Wendall Thomas. Brendan was also a quarter-finalist in Final Draft's Big Break Screenwriting Contest.
Matt Clemons (Screenwriting) was a Semifinalist in the Academy Nicholl Fellowship.
Sarah Marsh (Writing for Television) advanced to the second round (top 15%) of the Austin Film Festival for her pilot Hell In Heels.
Rachael Blackwood (Writing for Television) advanced to the final three of Final Draft's Big Break contest.
Ana R. Dominick (Screenwriting) won 1st Prize in the Rhode Island International Film Festival, was a Top 3 Finalist in Nantucket Film Festival and LA Shorts Fest, a Semi-Finalist in the Fade In Awards, and a Quarter Finalist in BlueCat Screenplay Competition.
Professional Programs alumni dominated the finals and semi-finals of the CineStory Foundation competition. Congratulations to Dave Pirinelli, Alice Denard, Barbara Rey, Tyler Chatham, Erin Fischer, Odin Ozdil, Christina Pamies, Diandra Leslie-Pelecky, Heidi Nyburg, Jo Buckman, Tameson Duffy, Michael Miller, Paige VanTassell and Renee Buck.
Mike MacMillan (Producing) produced Talk to Irene starring Geena Davis.
Courtney Kocak (Screenwriting) and her writing partner wrote two episodes on the first season of Amazon's new animated comedy series Danger & Eggs, voiced by SNL's Aidy Bryant, as well as a Get Out the Latino Vote commercial for the DNC. She, with her best friend, Brooklyn Nine-Nine's Stephanie Beatriz, also launched a sex and dating talk show called Reality Bytes in partnership with JASH.
Lauren Caltagirone (Screenwriting) wrote for Wet Hot American Summer: First Day of Camp.
Tyrrell Shaffner (Writing for Television) directed/wrote/produced the short Bully in NYC for Eli Roth's Crypt TV, and produced short films for award-winning female directors Rebecca Feldman and Bridget Palard.
Darren Fitch (Producing) secured a position as Producer at Woven Digital.
Paul R. Puri (Writing for Television) is a medical consultant on Chicago Med.
Jason Ancona (Screenwriting) wrote, directed, and produced a feature film called Dr. Cheapskate, which was a Toronto Film and Video Awards winner in the No Budget Category. Dr. Cheapskate was also accepted into a number of other festivals, including the Laugh or Die Comedy Festival, Independent Filmmakers Showcase in Los Angeles, Illinois Film Festival, SuperGeek Film Festival in Miami, and the Phoenix Comicon Film Festival.
Joe Saroufim (Screenwriting) is now a Creative Executive at CAA Marketing.
Jeremy Hsu (Writing for Television) was selected as a NBC Writers On The Verge fellow. His spec episode of Fresh Off The Boat, which he wrote in his Professional Programs workshop, was an Austin Film Festival finalist.
Scot Semer (Screenwriting) and Renee Buck (Screenwriting) had their scripts make it to the Quarterfinals of the Academy's Nicholl Fellowship
Sandra Kate Burck (Acting for the Camera) was on Rush Hour on CBS and ABC's The Middle.
Selina Ringel (Producing) shot her first feature film.
Puja Mohindra's (Screenwriting) comedic web series, Geeta's Guide To Moving On, was an official selection for the New York Television Festival, and advanced in the Sundance Institute Episodic Story Lab and the Sundance Institute Youtube New Voices Lab.
Destri Martino (Screenwriting) celebrated the first anniversary of The Director List database– created to make it easier for execs and producers to find experienced female directors for their film and tv project
Rachael Blackwood's (Writing for Television) TV pilot Firebrand advanced through to the semi-finals of the PAGE Awards.
Asit Viyas (Producing) is producing the feature film Thanks You, Cancer.
Kathleen K.C. Cromie (Writing for Television) was a finalist in the PAGE Awards for her UCLA Prof Program pilot The Fift and a Finalist and Semi-Finalist of two scripts in Creative World Awards, including her UCLA spec Grimm: The Second-to-Last Unicorn.
Julie Anne Wight (Writing for Television) was a Nicholls Quarterfinalist, Top 3 in Comedy/Rom-com Features, Final Draft Big Break for her script My Clone's an A-Hole.
Matthew Schutt (Writing for Television) received 2nd Place in the One-Hour category for Scriptapalooza TV Better Call Saul: Law and Order spec, and Top 10 in Pilots,  Final Draft Big Break for pilot written in the UCLA Prof Program, Wednesday Night Suicide Club.
Chas Jackson's (Writing for Television) pilot Gents (written while on the program) reached the final of the NYTVF script competition.
Former Professional Programs Director Eyal Alony's script Skin Deep was chosen for Film Independent's Directing Lab.
Shafik Bahou (Acting for the Camera) booked a co-star role on CBS's Madame Secretary.
Jeremy Hsu (Writing for Television) was selected as one of the CAPE fellows.
Libby de Leon (Producing) produced Captain America Civil War Reenactment for Funny or Die.
Corey Deshon (Producing) co-produced and wrote the feature film Shine.
Thomas Lim (Producing) wrote and directed a new feature film Sea of Mirrors. The film was shot entirely in Macau (China) on the iPhone.
Brian Craft and Tim Meloney, (Screenwriting) have recently launched their production company Mojo Road Entertainment. Their first feature, the sci-fi thriller I-Volution is in development with David L. Snyder (Academy Award Nominee for Production Design on Blade Runner) attached as production designer.
Vera Brooks (Screenwriting)  recently wrote and produced a four part web series. The Untitled Project is a comedy about a ten year old girl not happy with being homeschooled. Breaking the 4th wall, she shares disdain for her classmates and schemes to return to public school.
John Ward (Screenwriting) was one of the winners of the Telefilm Canada New Voices Award.
Chris Kyle (Screenwriting) co-wrote the screenplay Jody, which has been produced by the Black List Table Reads podcast.
Marta Suarez (Screenwriting) adapted Lisa Kudrow's Web Therapy for FreemantleMedia and Telefonica for Spanish television's premium channel #0.
Rajeev Chhibber (Acting for the Camera) appeared on Fresh Off the Boat on ABC.
Steve Cuden (Screenwriting) released his second book, Beating Hollywood: Tips for Creating Unforgettable Screenplays.
Mike Miller (Writing for Television) won 1st place in the sitcom category for the 21st Spec Spectacular with his teleplay The Unbreakable Kimmy Schmidt: Kimmy is a VIP.
Daniel Negret (Screenwriting) made it to the top 20 in the Cinequest competition.
Brian King and E.L. Katz (Screenwriting) wrote and directed the feature Cheap Thrills.
Patrick Hasson (Screenwriting) directed the film Blood Shed.
Natasha Pincus (Screenwriting) was nominated for two MTV Video Music Awards (Video of the Year and Best Editing) for the music video she created for Gotye's "Somebody That I Used to Know."
Uday Chopra (Producing), CEO of YRF Entertainment, has joined with Pierre-Ange Le Pogam and his company Stone Angels to produce and finance Grace of Monaco the Olivier Dahan-directed film starring Nicole Kidman in the title role.
Timothy Tau's (Screenwriting) screenplay Kaohsiung was a Quarterfinalist in the Zoetrope Screenplay contest and the Scriptapalooza Contest.  His screenplay Welcome to Eden was a Quarterfinalist in the Scriptapalooza Contest as well.
Taught by top industry experts and leaders working in the entertainment industry. Learn more about the Professional Programs at the UCLA School of Theater, Film and Television.