Q&A – Instructor Emily Rose – Acting for the Camera
Q&A – Instructor Emily Rose – Acting for the Camera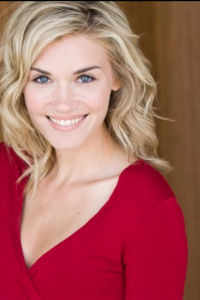 Emily, you recently completed a five-year run as the lead character on SyFy's Haven. What advice do you have for students looking to break in?
Be prepared. As my late mentor Gordon Hunt used to say, "You can book work when opportunity meets preparation." If you are here long enough the opportunity will come. Will you be prepared for it?
Don't underestimate kindness. They are not only auditioning your talent but seeing if you are someone they could see themselves being on location with for 6 months out of the year.
If you ever get an opportunity to be on the other side (the casting side) of the audition table, DO IT! You will learn so much by watching others audition, invaluable.
Have a life outside of acting, find a family with kids to hang with, volunteer/serve others, build something, take spontaneous road trips, hang with mentors from an older generation — this will only add depth to the layers of your life and your colors as an artist.
Taught by top industry experts and leaders working in the entertainment industry. Learn more about the Professional Programs at the UCLA School of Theater, Film and Television.