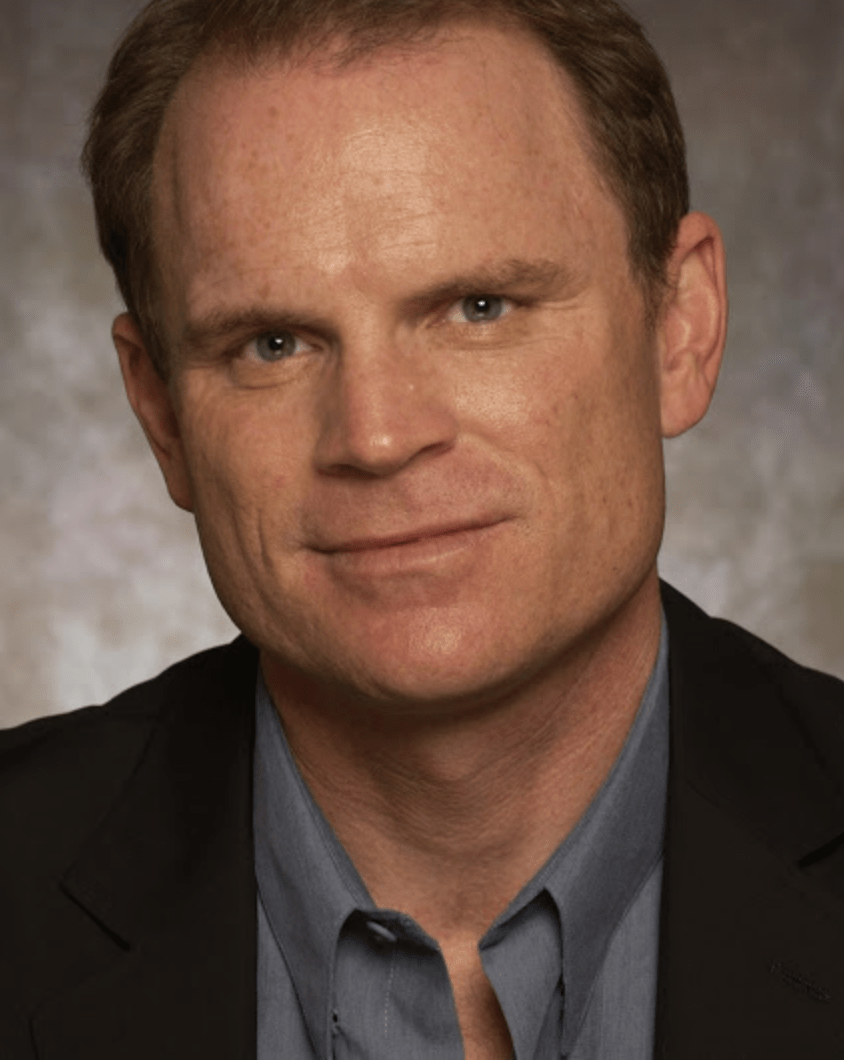 Tom Nunan has had a long, successful career, and continues to remain a vibrant, plugged-in creative force in the industry.  Tom is well-known as a producer of the Academy Award-winning Best Picture Crash, as a former President of television network UPN and President of NBC Studios, and as a current founder and partner of Bull's Eye Entertainment where he has generated a film and television slate of more than 50 projects.
We asked Tom the following questions:
Tom, what advice do you have for new producers looking to break into the film, television and digital media industry?
SPECIALIZE AND HAVE STRONG ROLE MODELS.   I've got two pieces of advice for emerging producers looking to make their marks in features, TV and digital.
#1 – – SPECIALIZE.  Get known for doing one thing really, really, really well.  Becoming an expert and the "go to" person in any given genre will give you the freedom to work in other genres or other formats in the future, because you've built up a reputation for being EXCELLENT at something, and people can trust you to deliver.  JASON BLUM became the most excellent new producing genius in horror and now he's moved into Oscar and Emmy-nominated documentary films and scripted dramas, well outside the realm of his original expertise.  MATTHEW WEINER was a well known multi-camera comedy writer who wanted to expand his portfolio into drama.  Having earned everyone's trust in one genre – – COMEDY – – he moved smoothly into drama, first joining the staff of THE SOPRANOS, then overseeing his masterpiece, MAD MEN.
#2.  IDENTIFY THREE ROLE MODELS, and try duplicating their careers.  People often complain that the ladder is invisible in Hollywood, especially when starting out.  One way to make that ladder visible is to chart the careers of those who've come before you.  Their successes, their career stories – – can act as the blueprint for your career.  By the way, you'll usually find that your heroes SPECIALIZED in something first, became known as excellent in that one space, then they went on to do whatever else they wanted.
What do you think are the most important aspects to consider when choosing a project to produce? 
When I'm choosing a project to produce, I ask myself the following three questions:
a.  Am I willing to dedicate real time, over the next two years minimum, on this project?
b.  Can I truly add value to this idea?
c.  By working on this project, am I furthering my broader career goals?
I need to answer an unconditional YES to all three of these questions, to consider taking a new project on board.
What rookie mistakes can make a project fail?
There are many rookie mistakes one can make as an emerging producer, but here are a few that are particularly worth noting:
a.  BE BUTTONED UP ABOUT YOUR BUSINESS.  Always create an agreement – – whether it's a shopping agreement or an option – – with the rights holder of any project you're pursuing, before you put any real time into a producing collaboration.  I've seen far too many times producers get aced out of a project they've spent years on, after realizing they didn't have an enforceable agreement where they're attached as producers.  Along the same lines, always make sure that the rights are actually available for a project you're pursuing.  Even with all my experience, I've learned the hard way not to ever do anything "in good faith" or based on "a handshake agreement."
b.  DO YOUR DILIGENCE.  While it's important to always pursue what you're passionate about, it's important not to be operating completely in the dark.  Try and remain as informed as possible about the playing field – – what's in development and production around town, let alone what's been out recently theatrically and on TV.  It's amazing to me when I'll hear a new producer pitch a show or movie, and I'll say, "Are you aware that there was a movie called BRIDESMAIDS out just a few years ago?"  Or, "Yes, that idea is great, but there's already a show called C.S.I. on the air."  As obvious as this may sound, it's amazing how new producers often seem to be living in a cave when it comes to their projects.  Staying informed about the business is key – – it saves a lot of time and heartache and along the way of remaining informed, it's powerful to see the diverse range of projects that are underway.
c.  DON'T COMPROMISE.  If you're seeking to have a long career in Hollywood, you'll come to know that your reputation is everything.  Always tell the truth, be on time and hire the best people possible.  These decisions all add up to the SUM OF YOUR CHARACTER.  If you show compromise in anything – – your own integrity, your work ethic or your overall taste – – it's very difficult to change that perception.
We all know the industry is constantly changing. Where do you think it is currently heading?
In film, it's pretty clear that studio-funded movies are going down the exclusive path of huge-budgeted event experiences, with multiple chapters.  In other words, mega-franchise movies.  There will always be smaller, independently funded movies, but these will go more the way of limited releases and then longer lives via cable and streaming.  Character-driven content is becoming more and more the rule in "TV" (network, cable and streaming) versus motion pictures.  On a broad basis, we'll see more consolidation between the major players, and mid-sized companies like SONY, LIONSGATE and possibly even PARAMOUNT, may get acquired or folded into larger, more robust vertically-integrated companies.  Network TV – – ABC, CBS, FOX, NBC and THE CW – – will move away from "day and date" scripted series, and rely more and more on live events, sports, musicals and other televised spectacles that justify the business of networks.  Over time, I predict these networks will likely die off in favor of OTT services.
In what way will the Professional Program in Producing prepare students for a career in film, television and digital media?
What makes this program so spectacular is the cavalcade of experts Brian and his team book in the intense period of time the "student" attends the program.  I can't think of any other program at any school here or abroad, that packs in so much, in such a brief period of time.  On top of that, Brian enlists the best teachers available at UCLA's venerable Theater, Film and TV school to curate each specific lecture, so the student not only is hearing from excellent, seasoned professionals, but often the "A-list" of the professors who in and of themselves, are legendary in Hollywood and true masters at bringing the wide array of opportunities to life in an informal, appealing and rewarding environment.  The Professionals Program listens to its students and does its best to remain flexible and attentive to their needs, while booking the best experts and professors possible.  It's an interactive, "client-friendly" program that is exceptional by any standard.
Taught by top industry experts and leaders working in the entertainment industry. Learn more about the Professional Programs at the UCLA School of Theater, Film and Television.