Q&A – Instructor Neil Landau – Writing for Television
Q&A – Instructor Neil Landau – Writing for Television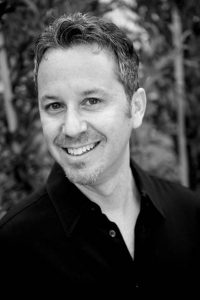 What is the future of the television industry? We asked UCLA Writing for Television instructor and author of TV OUTSIDE THE BOX: Trailblazing in the Digital Television Revolution in this month's Q&A.
Over the next five years, how can we expect the television industry to change?
We're moving from a linear TV business, with scheduled shows in time slots, commercials, and overnight TV ratings, into an on-demand global digital/streaming TV business.  It's not just about ABC, CBS, NBC, and Fox anymore.  We now have a plethora of on-demand TV networks (broadcast, premium cable, basic cable), both AVOD (advertiser supprted video on demand: Hulu, Sony Crackle, CW Seed, and now virtually every network offers an "all-access" AVOD option) and, of course SVOD (subscription video on demand) streaming networks like Netflix, Amazon, and Hulu+.  The viewer is now in charge of what and when to watch.  Serialized series are now preferred because they create an ongoing relationship with an audience, and no one is worried that if a viewer misses an episode or two that he won't be able to catch up. But with so many platforms and networks, the audience is now fragmented, and the only programs that are getting huge ratings are live sports and some major events.  On-demand has also made anthology and limited series viable again (Fargo, American Horror Story, True Detective, Black Mirror, Making a Murderer).  We've also added the term "binge-viewing" to the vernacular.  Netflix doesn't like the term because it sounds perjorative, but I love having the option of watching every episode as fast as I choose, a la a great page-turner novel.  If you can't put it down, why is that bad?
Is there too much content out there?  
FX Chief Jon Landgraff recently made headlines by pronouncing that we're now in a "content bubble" with an unprecedented 415+ scipted series available across multiple platforms.  But I take the view that lots of choice is a good thing, especially when it encourages connection; we may not have the office water cooler, but we now have the global water cooler conversation happening via social media.  To me, there may be too much mediocre TV series, but there can never be too much great TV.  I wouldn't call it a content bubble.  I'd call it a content Renaissance.  There has never been a greater demand for fresh, original, authentic voices in the TV business than right now… and I anticipate that need will continue to expand in 2016… and then plateau due to what I've coined as "digital Darwinism."  We also need to bear in mind that "high quality" television is very subjective.  House of Cards might fit the bill for one viewer; Fuller House might fit the bill for another viewer.  It's all about many choices as opposed to one series needing to appeal to everyone in the broadest (safest) sense possible; now we have something for everyone.
What is the formula for creating good content?  
Originality + authenticity.  Fresh ideas, distinctive voices, and arenas — a glimpse into a world we don't know, or only know superficially.  But, as with movies and plays and novels: it always comes down to creating iconic characters and then seeing how they perform under pressure.  Great storytelling is always about fascinating, flawed, complex, and sympathetic characters getting in and out of trouble.  One of my former UCLA Screenwriting professors, William Froug used to tell us: "In real estate, it's location, location, location. But in screenwriting it's conflict, conflict conflict."  Or as our leader Richard Walter always says (it's our credo): "Don't be boring."  I like to encourage my TV writing students to take risks on the page by pushing their characters to the edge.  What's the line he or she might never cross?  Then have them cross it.  You can learn how to create great TV series by studying brilliant TV series, from Oz and The Wire, to The Sopranos and Breaking Bad; from All in the Family,  M*A*S*H, Taxi and Cheers to Seinfeld, Modern Family, Veep, Louie… and way too many to mention here.
In what way will the Professional Program in Writing for Television prepare students for a career in this changing television industry?
Our motto in the School of Theater, Film & Television is "Creating What's Next."  So while it's essential to learn from the masters from the past, we keep our eye on the future.  We're on the cutting edge of new streaming series on Netflix and Amazon and Hulu.  I've invited in panelists from Orange Is the New Black, Transparent, Casual, along with creators/producers/ writers/showrunners from Better Call Saul, Brooklyn Nine-Nine, Jane the Virgin, Switched at Birth, Homeland, and, again, too many to mention here.  The Professional Program in Writing for Television encourages innovation, so I'm going to invite experts from the rapdily expanding field of Virtual Reality storytelling, as well as web series.  We also encourage diverse voices writing from their own authentic experience.  While we're nimble and adpating to the ever-changing TV biz, we're also pragmatic and want to see our students succeed by not only creating and selling their original pilots, but also seeing them get staffed on TV series — where the majority of the jobs exist for screenwriters today.  We want your fresh, unique, specific voice and can help you develop and hone your craft.  We teach the basic nuts and bolts so you can learn them, but then transcend them.  There is no formula for success except talent and hard work; you can't succeed with one without the other.  90% perspiration, 10% inspiration is the common analogy.  Luck and timing also play a large role.  The harder I work, the luckier I get.
You can learn more from Neil every week in our Professional Program in Writing for Television.
Taught by top industry experts and leaders working in the entertainment industry. Learn more about the Professional Programs at the UCLA School of Theater, Film and Television.